Creepy Kid
When you click burst shot there is so many pictures capture at the same time and you can see that every picture have some difference, someone looks left to right or movement in the body parts. When you take a picture with your friends and you know there is no one in that area except you and your friends, After clicking the picture you take a preview of that picture and you see another person in that picture who is not your friend then what happens with you. One group of friends on a hen-do in Scotland captured a pretty decent picture. However, when they previewed the burst of pictures they saw there was a very creepy addition to their crew, a creepy kid was in pictures, which made them scared.
Here Readers Cave present some pictures and tweets about the news Creepy Kid Linked To Urban Legend Appears In Background Of Hen-Do Photo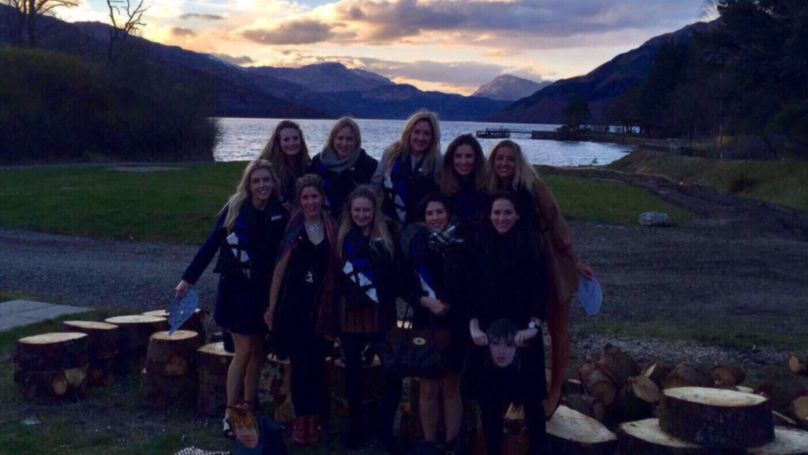 Holly and her friends were staying at a mansion on a lake in Scotland where there was 'no-one for miles'. Which is why they were so confused when they saw a small boy behind their group watching them.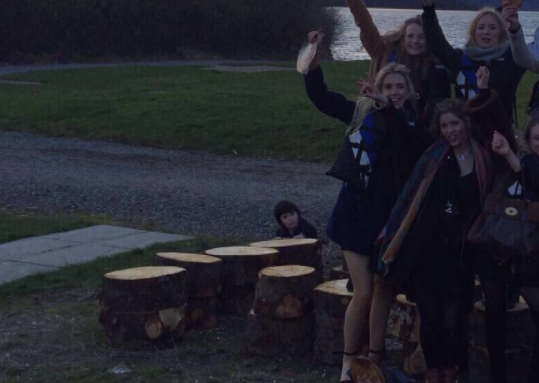 Holly posted a description of the place they were staying at The Coylet Inn, which sits on the bank of Loch Eck in Argyll. It was built in 1650, and it is just an hour drive away from Glasgow.
But here's where it gets creepy.
Urban legend says a boy died at The Coylet Inn and now haunts the mansion and the surrounding area. According to the book "Scottish Ghosts" by Dane Love, the kid is called the 'Blue Boy' and 'roams through the rooms in search for his mother'.
Tweet By @hollydca: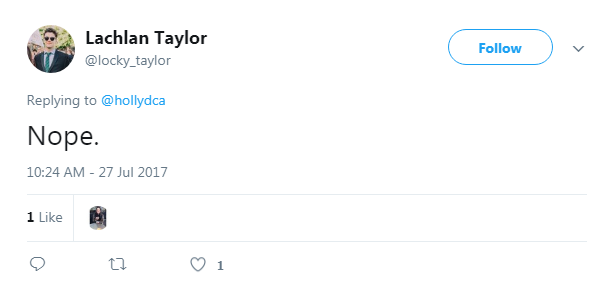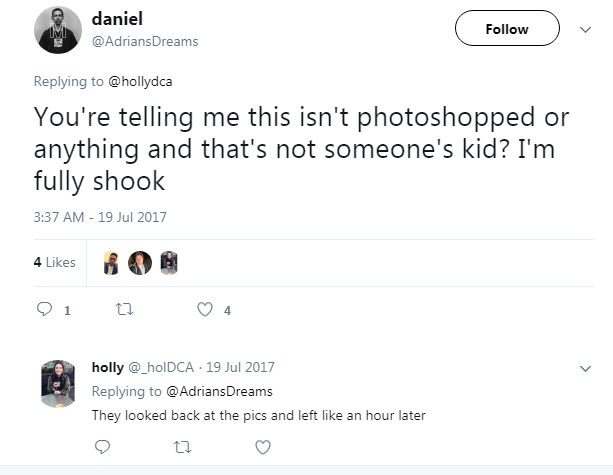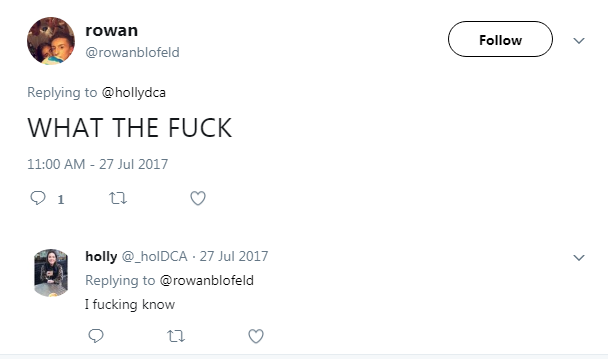 The author includes: "He also has a habit of shifting objects around, so that items left in one room mysteriously disappear and reappear in another. Staff have seen wet footprints in the upstairs hallway; there is none on the stairs."
The legend goes that this kid was staying with his parents and was prone to sleepwalking.One night he got up while still fast asleep and wandered towards the Loch Eck, walked into the icy depths and drowned.
Dane says: "When his dead body was found the next day it was blue from the cold. Since that night, guests and drinkers at the inn have experienced his spirit from time to time."
The story has enough people scared that it was made into a TV movie starring Emma Thompson titled The Blue Boy.
Evidently, when director Paul Murton was helping edit the film, a bluish mist was captured by the camera that none of the staff reported seeing on set.
Well, that seemed to be enough to leave Holly and her mates with nightmares for the rest of the trip.
If you like this post then comment in the comment box and share this post with your friends.