Women's March 2018
Women's March 2018. For one year since the inauguration of the Donald Trump, women have once again taken to the streets as a follow up to last year's Women's March. Proving that this movement here to stay, thousands of women went to Washington DC to raise their voices against the current administration, and just like last year, they have made some heartbreaking creative and cunning signs. It has been a difficult year for these protesters, who attacked their reproductive rights. The rise of movements far and wide, and an immigration reform that is dividing the whole country along with the families.
Donald Trump tweeted his support for the Women's March 2018, despite the fact that many protests were clearly guided by him.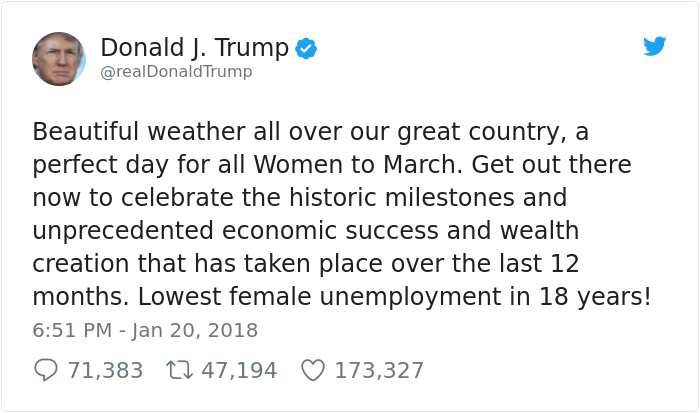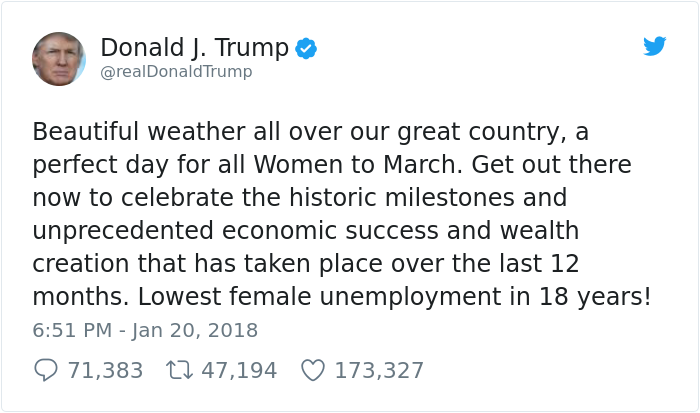 Here Readers Cave presents 21 Of The Best Signs From The Women's March 2018.
#1 Respect My Existence Or Expect My Resistance.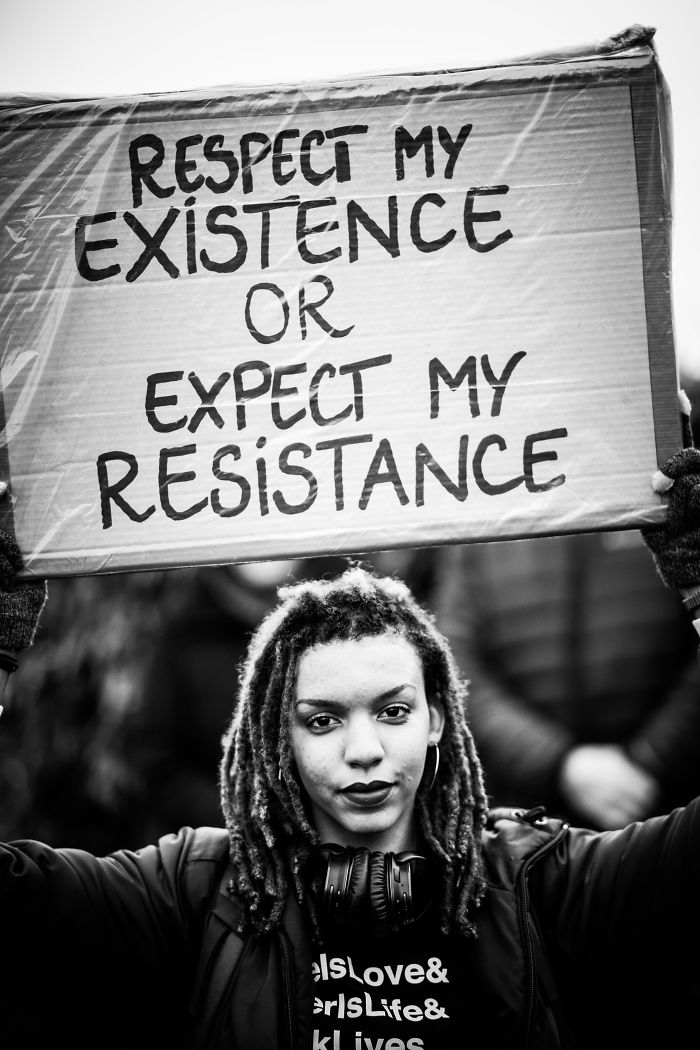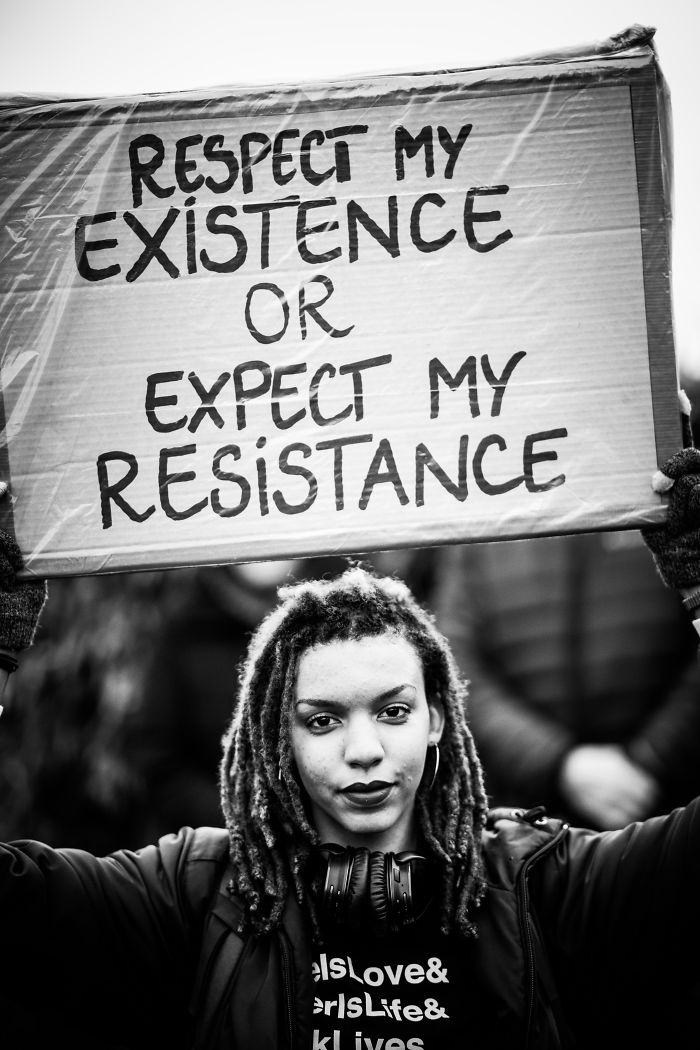 #2 I'D Call Trump A C*nt But He Lacks Depth And Warmth.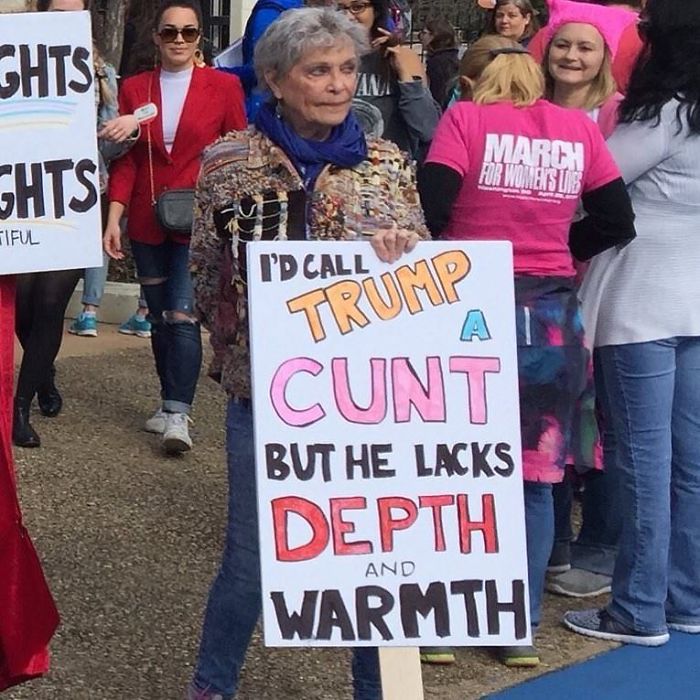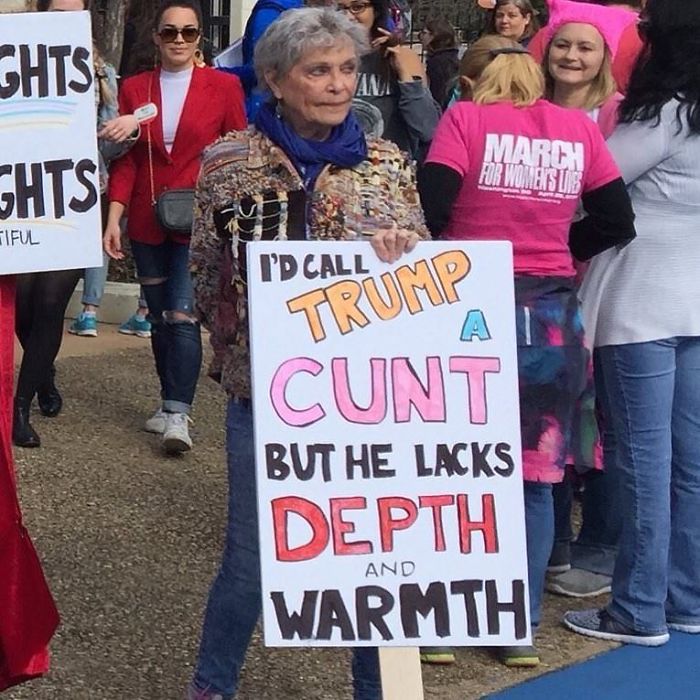 #3 Obama, Are You Comming Home Soon? The Babysitter Is Weird…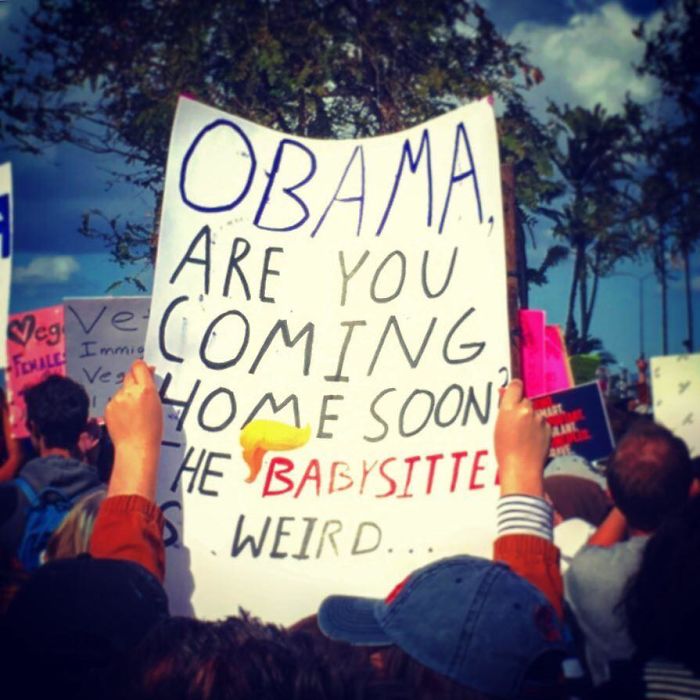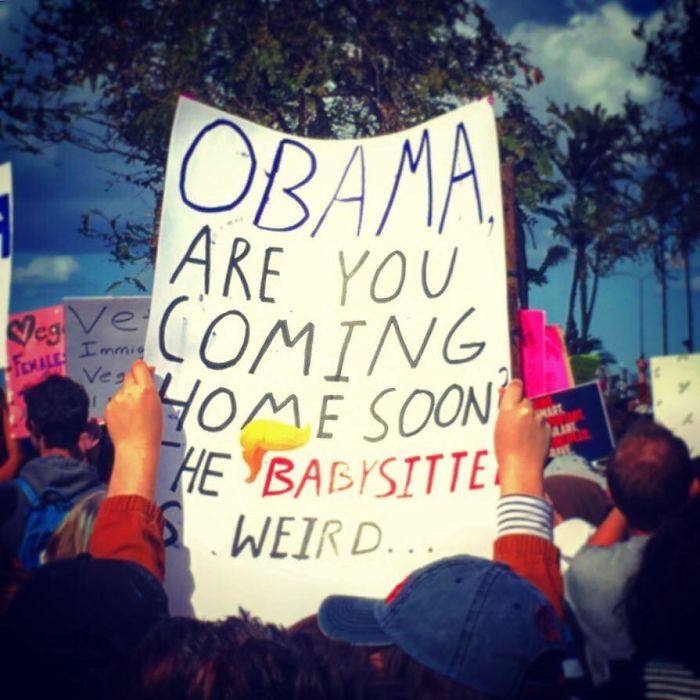 #4 Build A Wall And Generation Will Tear It Down <3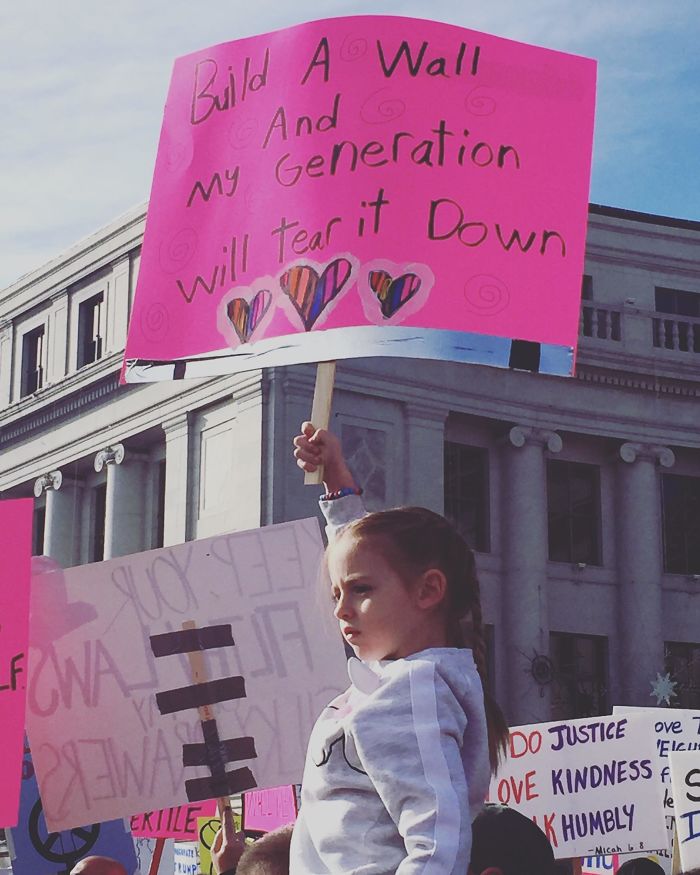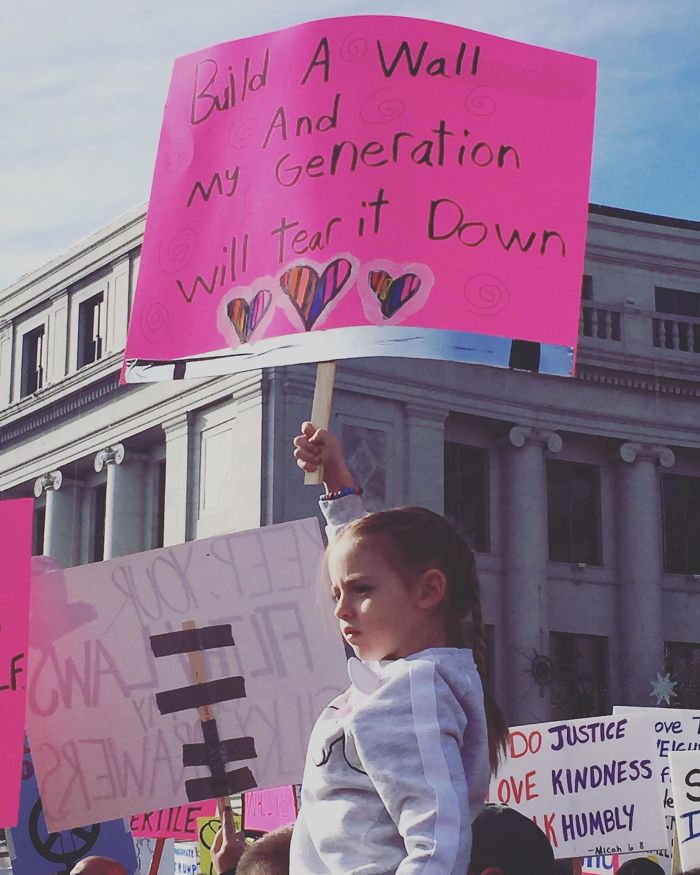 #5 I Run Better Than The Government.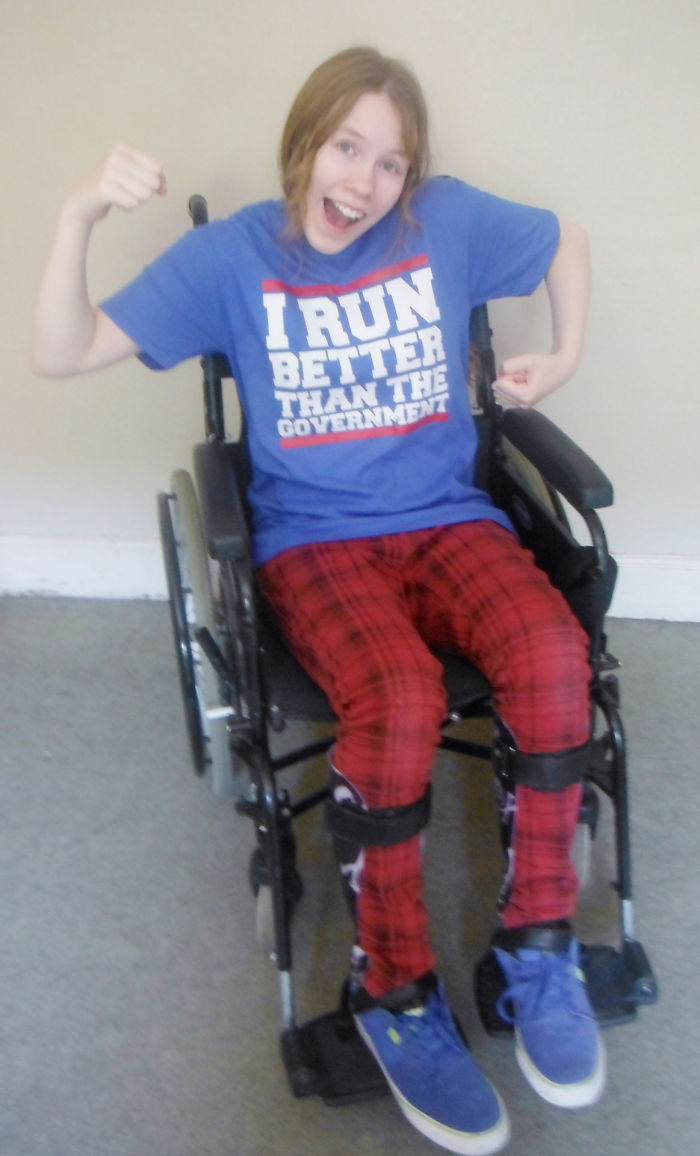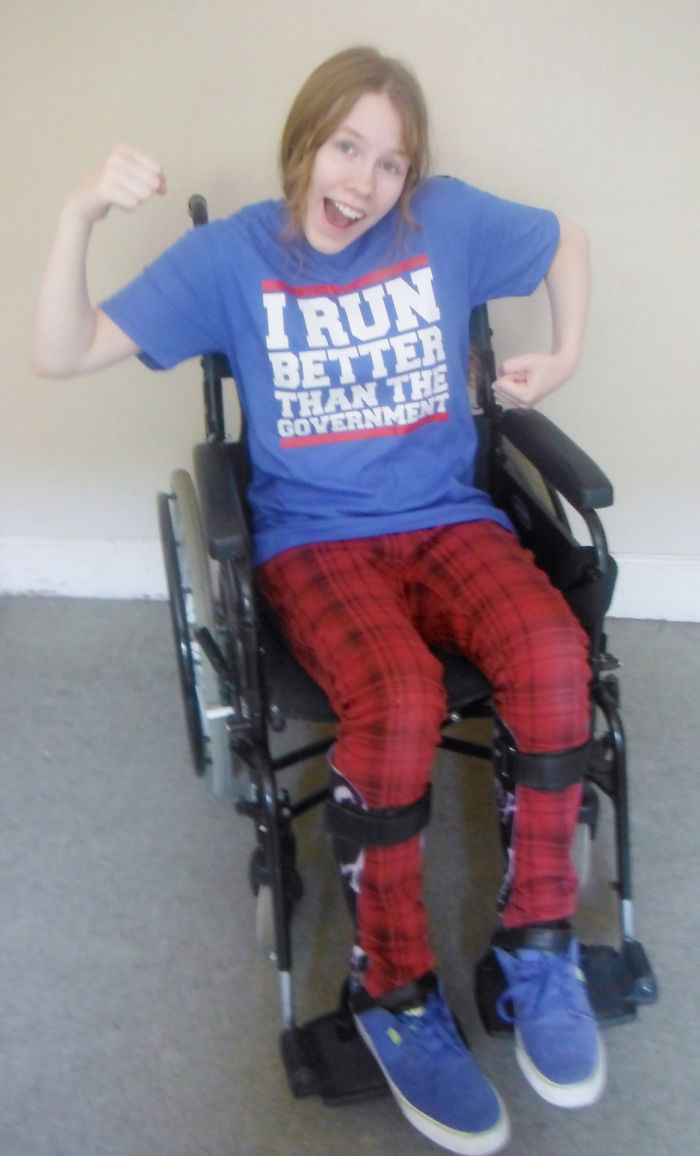 #6 Even I Know No Means No.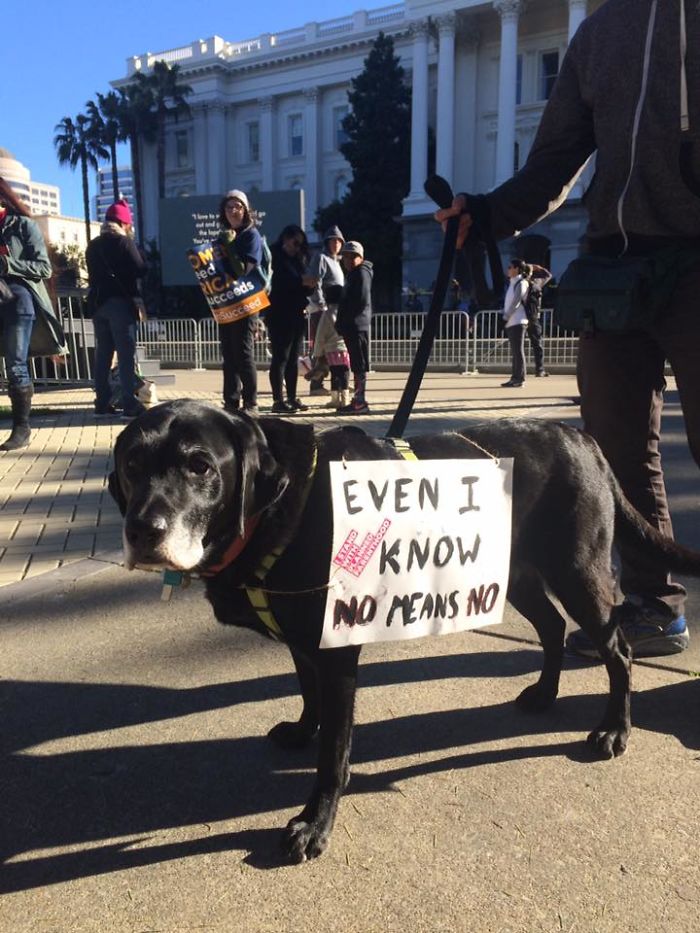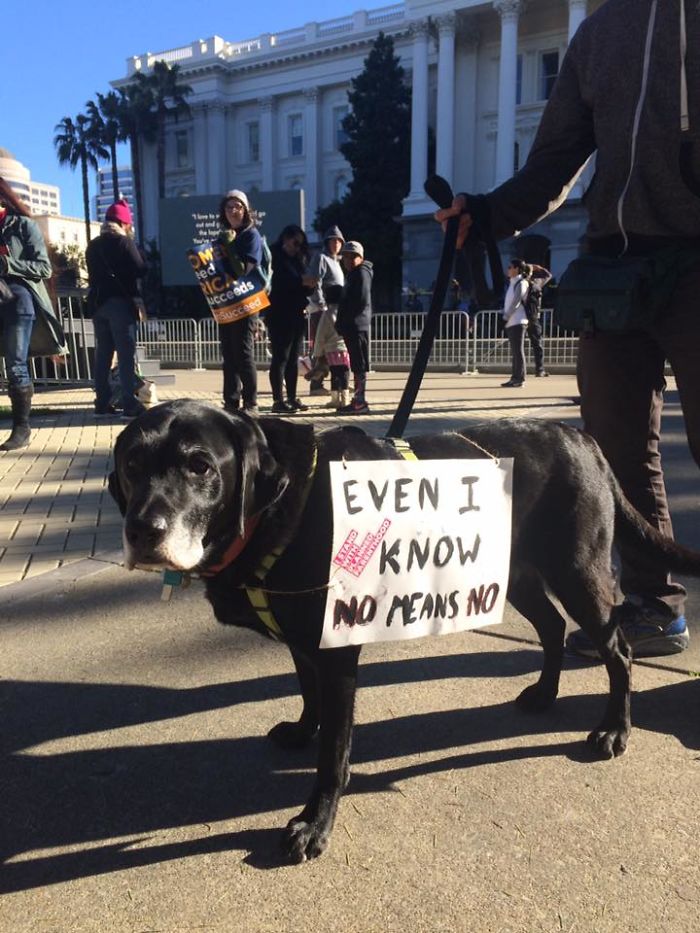 #7 What She Said. #womensmarch2018