Hilarious Yahoo Questions
[Y]ahoo gives you a forum to discuss any topic, but some "stupidity kings" is crossing the boundaries. They share what they think, sometimes you do not even get the answer, but they push you, can anyone ask such questions? Yahoo!… they very infrequently provide hilarious yahoo questions and answers, but they do often provide some serious laughs.
Reader's cave community is going to share a list of the best "hilarious yahoo question" here. Hope you enjoy this. Keep smiling and take brain dose every day.
#1 Why Do People Roam In A Public Place, Keep It Tied To A Chain.

#2 It May Be A Good News For You, You Can Taste A New Chicken Recipe.

#3 Always Keep Silence Is Your Problem, If I Am In Your Place Then I Don't Wanna Fu(K You.

#4 Dude, You Born In Wrong Place.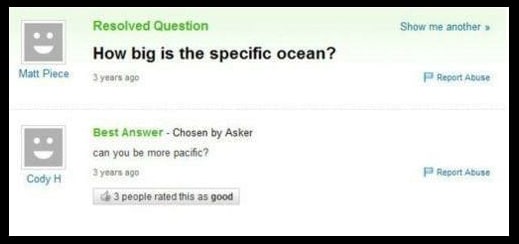 #5 Spider Can Give You A Better Answer.

#6 Actually, Baby! Maybe Canadian Are Mentally Upset, That's Why They Don't Manufacture The Toilet Paper.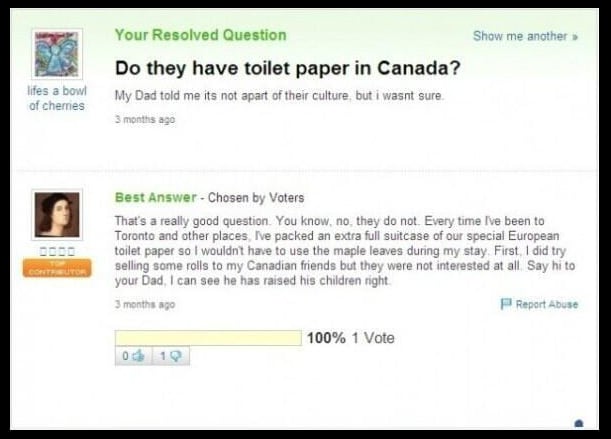 #7 Go To A Doctor And Take Regularly Recommended Pills.
While it would probably be for the best not to go there when you really need help on yahoo answer, the reason behind most of the time the answers are just as dumb as the questions, I sure am glad people still use it!