#13 Pick One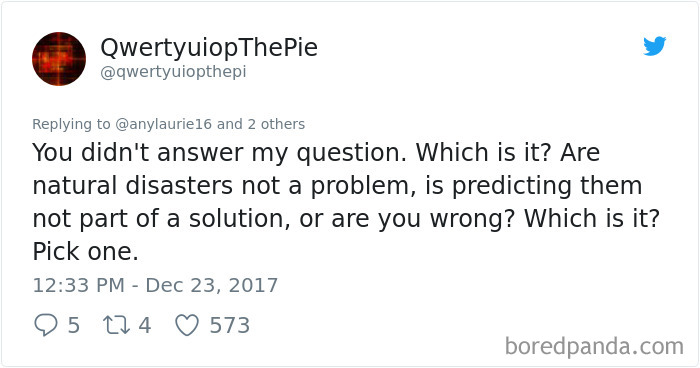 #14 "Satellites Don't Help Predict Natural Disasters" Is Part Of The Third Category.
#15 Third Category It Is.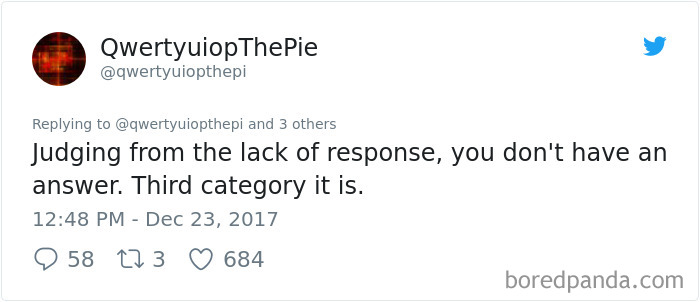 #16 You Sir, Are My Idol 😀

#17 @Anylaurie16 Fail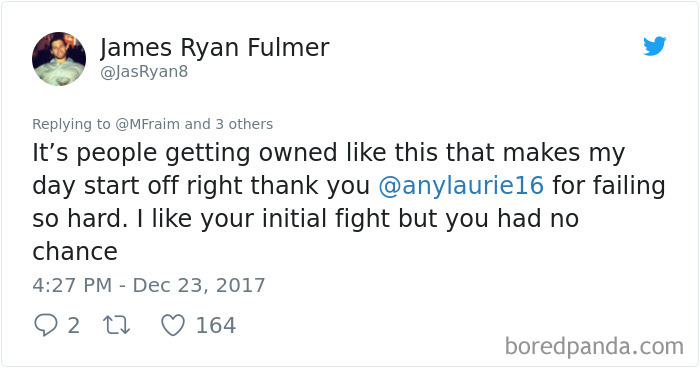 #18 Laurie, Just Shhhhh… Because You Just Got Fu(king Schooled. ;p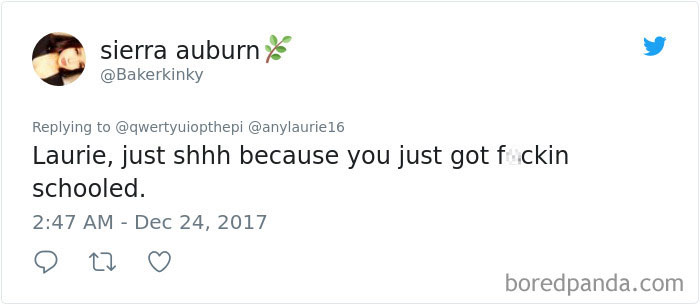 If you like this post then comment in comment box and share this post with your friends and family.