The Early Twenties vs Late Twenties Friendships
[F]riendship is a relationship between people who can later turn out to be the best buddies. But as we age and earn some brain no one trusts one another. It is hard to devote our time for our best of friends, and this is where comes the early twenties vs late twenties friendships comparison.
Myth: We would live as friends forever, partying, eating, drinking and hanging out together. Our compassion level is at the peak.
The early twenties vs late twenties friendships: Don't have time, everything is planned like hanging out just once a week, usually on weekends. A fact is that money can't buy happiness. Late twenties friends parties enjoyment transforms into a fixed and limited session. Timing and drinking capacity gets confined due to the fear of hangover next day at the office. In the early twenties, the number of friends are unlimited and so is the enjoyment :).
Conversation on love, sex in the early twenties is usual, as we grow we separate from our friends and it 's hard to stay with each of our buddies leave the communication alone. Some other factors like we may want live alone and love to sleep more than to enjoy with people. The early twenties vs late twenties friendships give a stark difference here when we are young all we think about is celebration, birthdays, drinking, smoking and no one thinks about future. Reader's Cave presents you experience on buddy gossips and relationship differences between the early twenties and late twenties.
#1 Best buddies neglecting each other.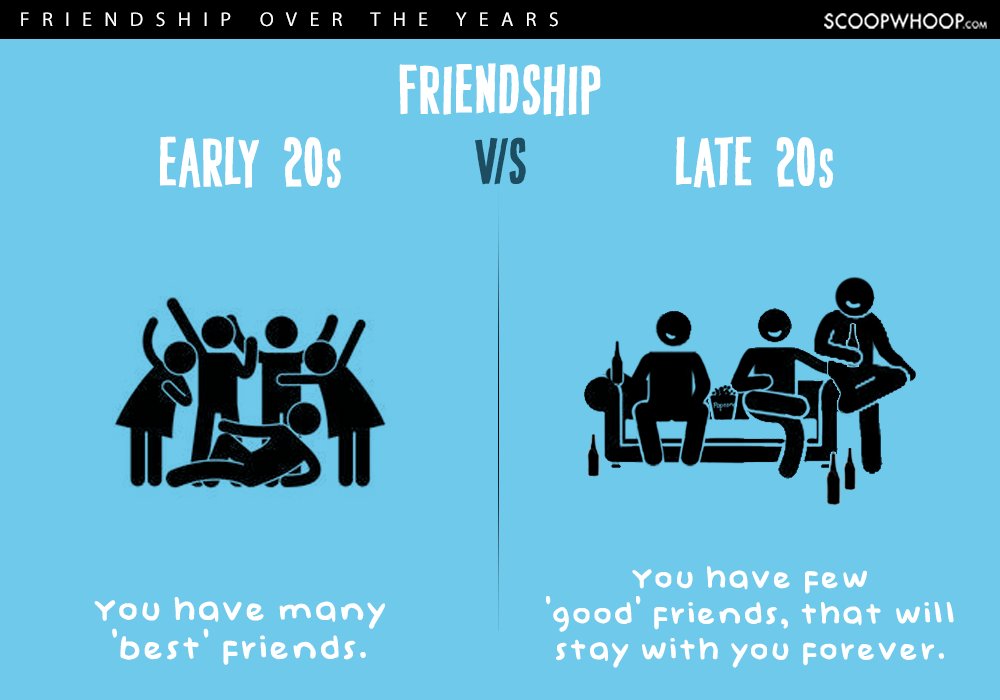 #2 Not Trust and no f*king space for new people.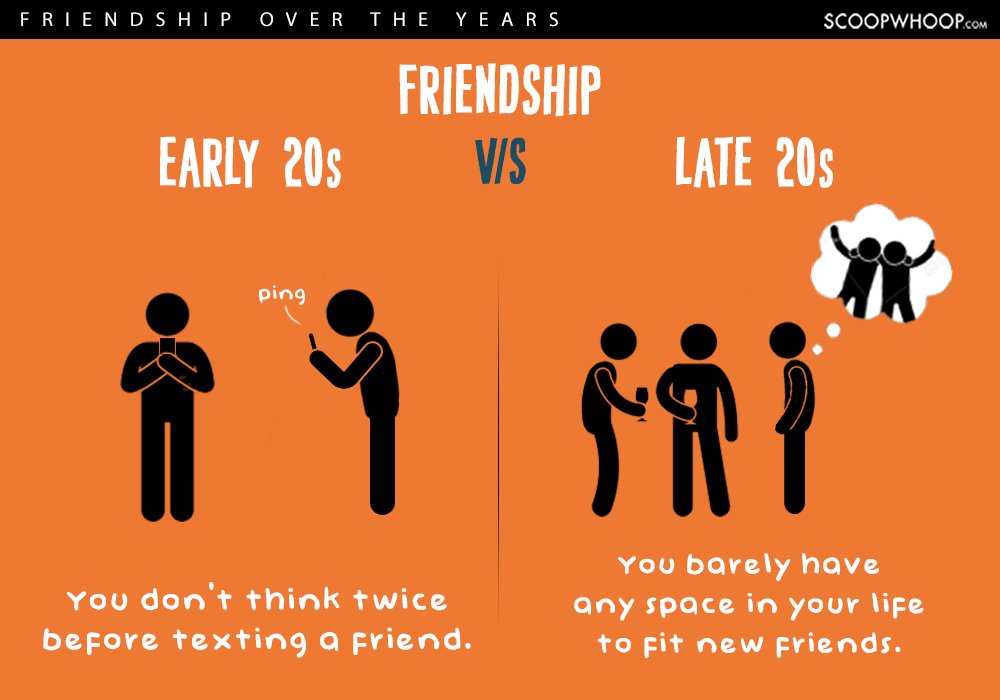 #3 Hangouts convert into a confined area.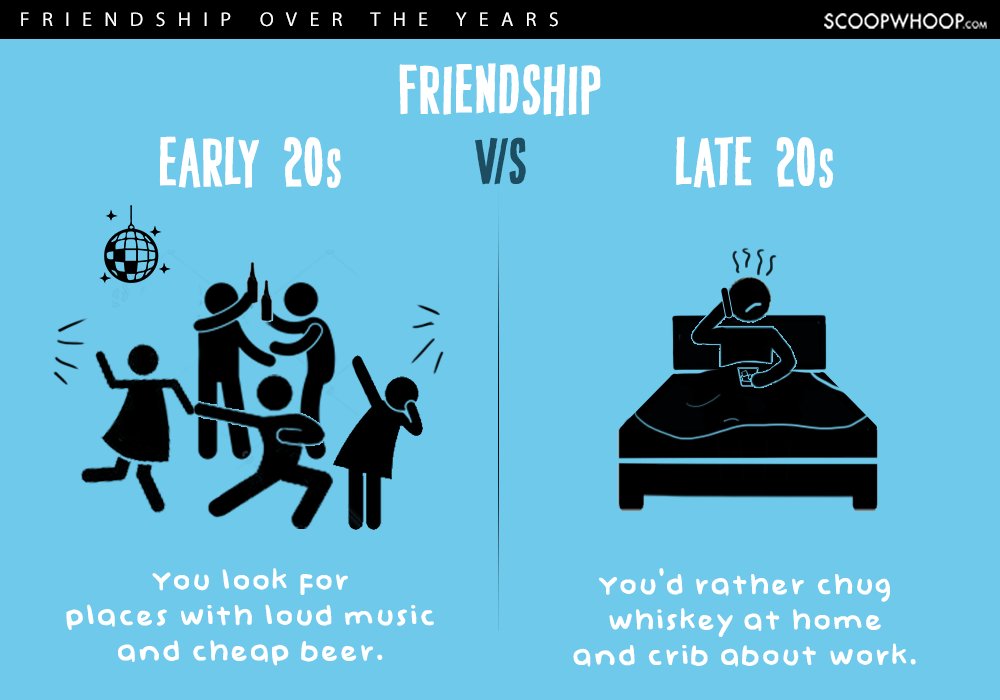 #4 No one cares about what you do and wear.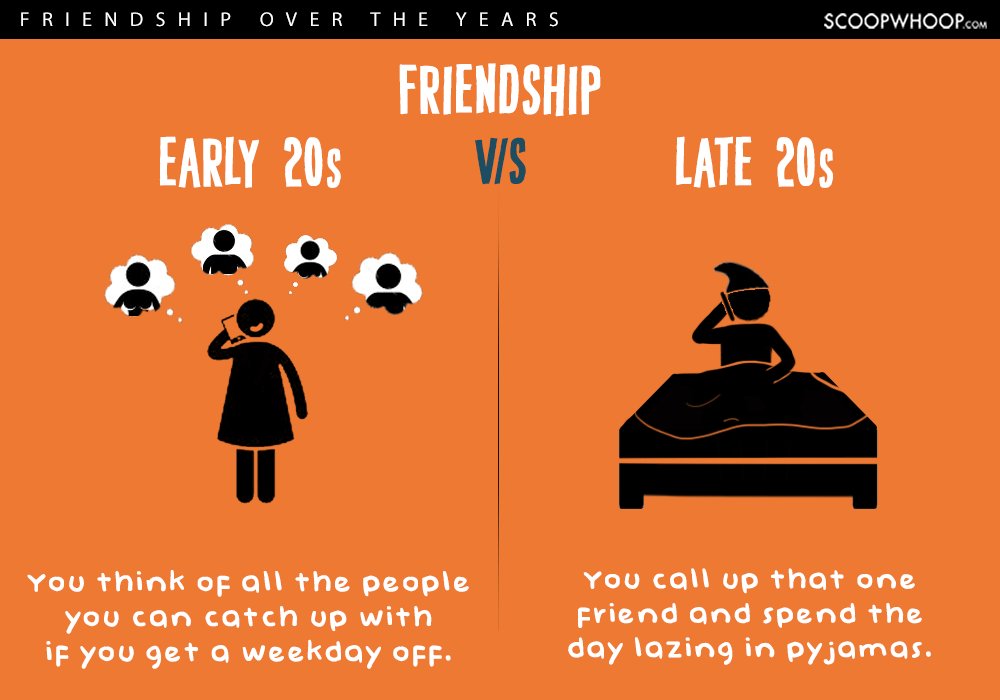 #5 Money ain't a problem, time is.