Beach Photos
[B]each is a place where people go for the outing they enjoy there by do different types of activities like they take a sun bath, mud bath, play different types of games and much more. But some people do unique activities which make other people laugh and see them again and again. Some people capture these moments in their camera and share these photos with their friends and viral these beach photos. There are the different type of people on a beach which do funny activities for fun but some people do by mistake and captured by someone camera. People like to fun with the material on a beach or do fun with the people on a beach and create some funny things on the beach and click photos on perfect timing which make other people look twice to the pictures. People are very naughty they click photos and viral them on social media. Here are some photos click by people.
Here Reader's Cave presents 13 amazing beach photos you will have to look at twice.
#1 Lazy Santa, Enjoying Holidays In July.

Photo Courtesy: SarcasmSociety
#2 Homemade Life Jacket.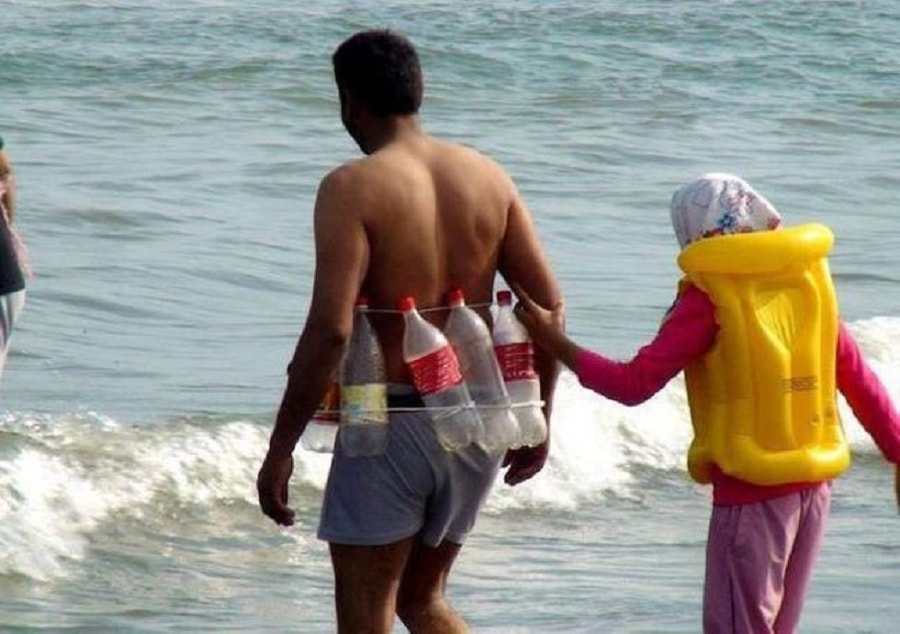 #3 Rainbow Man.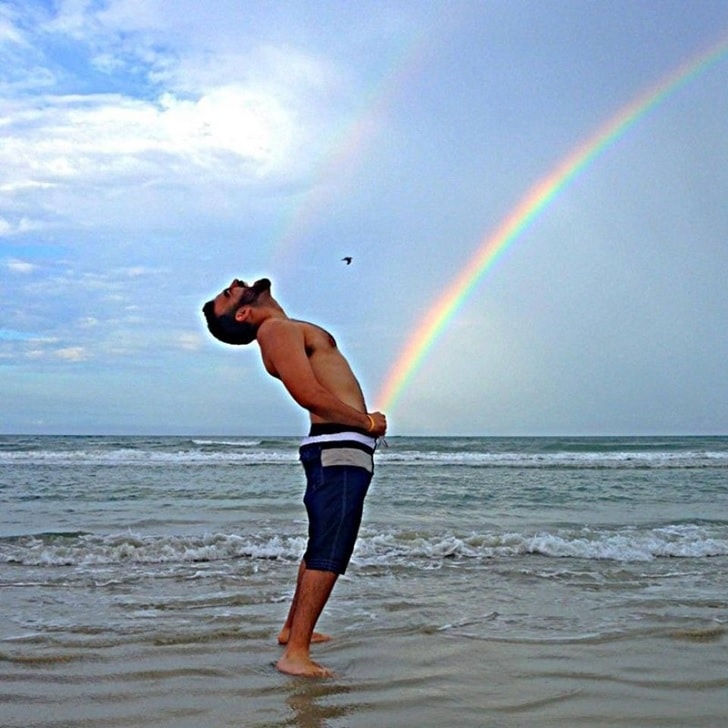 #4 I Think There Is A Fish In His Pant.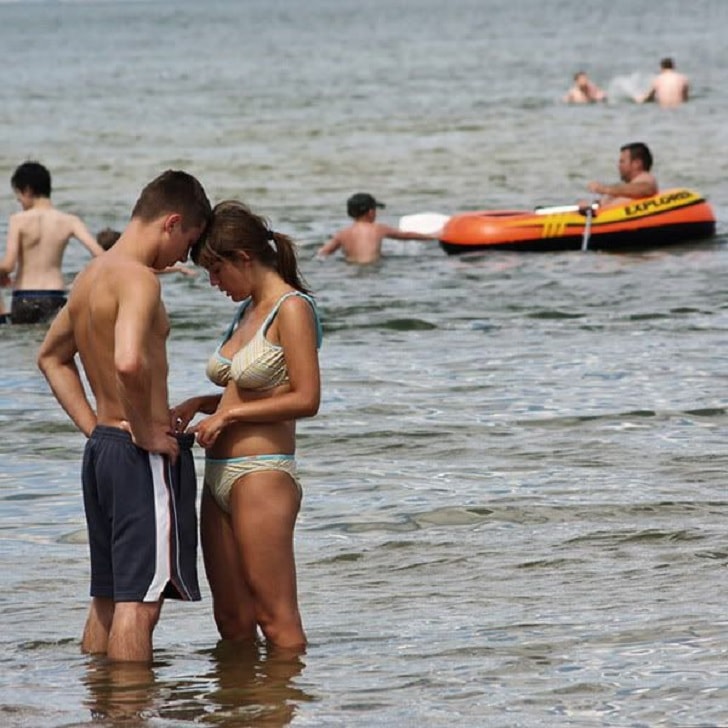 #5 Enjoying S3x On The Beach