#7 Its A Situation, When Single Says "Koi Bhi Chalega"
Relationships are different for different people Some people want to do everything with their girlfriend, some want to live with them in the same courtyard and some Jain desires in the bondage of life throughout the marriage. Are there. There are some people who live together that relationships are also enjoyed in Bengali distances.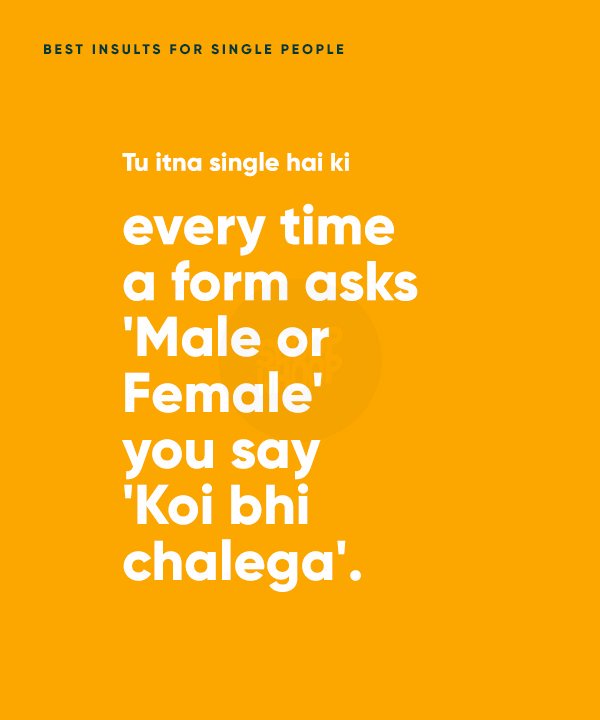 #8 The Only Time A Girl Has Ever Said Yes To You.. :p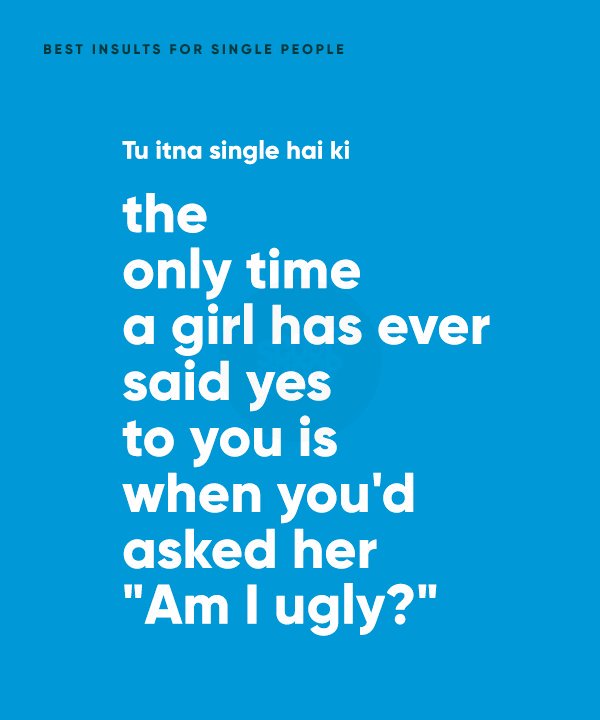 #9 Single Plus Smoker Life.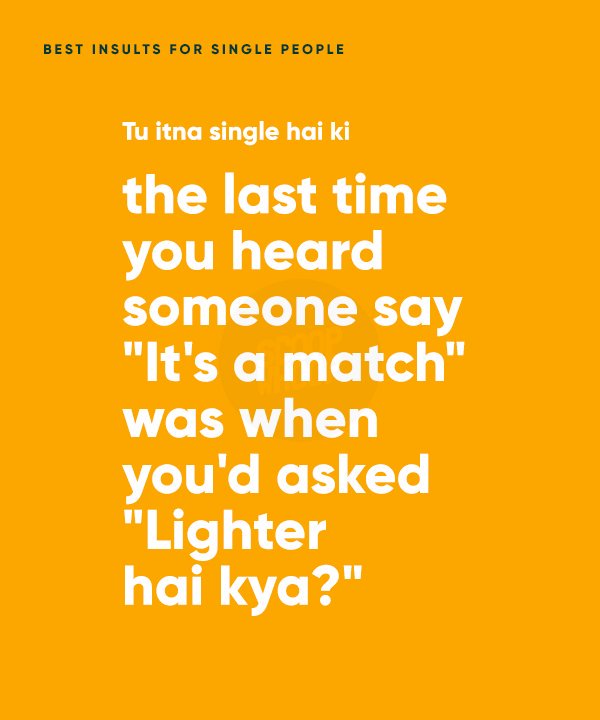 #10 Favourite Movie Of A Single Person.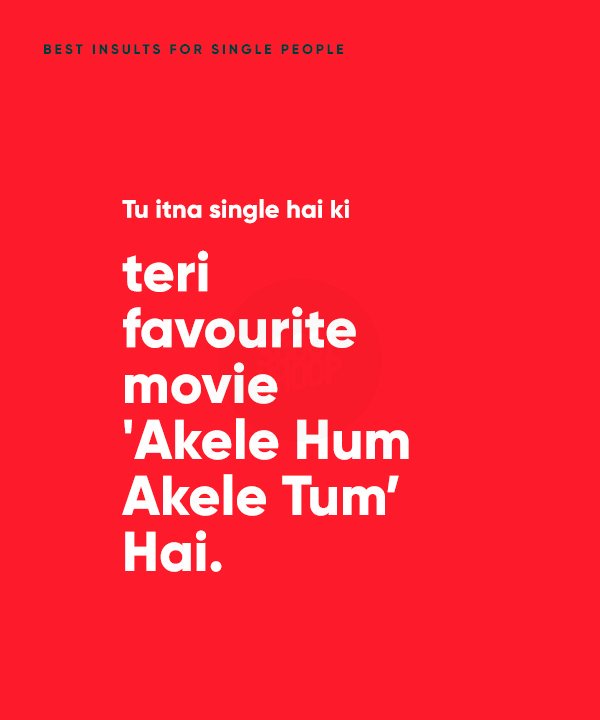 #11 Wife Of A Single Person is Azaadi.