Biswa Kalyan Rath
[B]iswa Kalyan Rath, one of the renowned Indian, Stand up comedian in the media today. 26 years old Biswa exemplifies an open taste of comedy and feeds people with the witty words of his creativity. Already known for his youtube series "Pretentious Movie Reviews" where he has and is reviewing Bollywood films along with fellow standup comedian Kanan Gill. Comedians surely are the individuals who are ready to cross the boundaries of conventional thinking that generally we possess.
Social media has given people a platform to express themselves, so nobody wants to keep aside from it. Biswa Kalyan Rath also holds one of the highly followed Twitter handles. He tweets some of the funniest and hilarious one-liners that make every one of his readers and followers laugh. We are showing you some of the best tweets from Biswa's Twitter account that may make your day.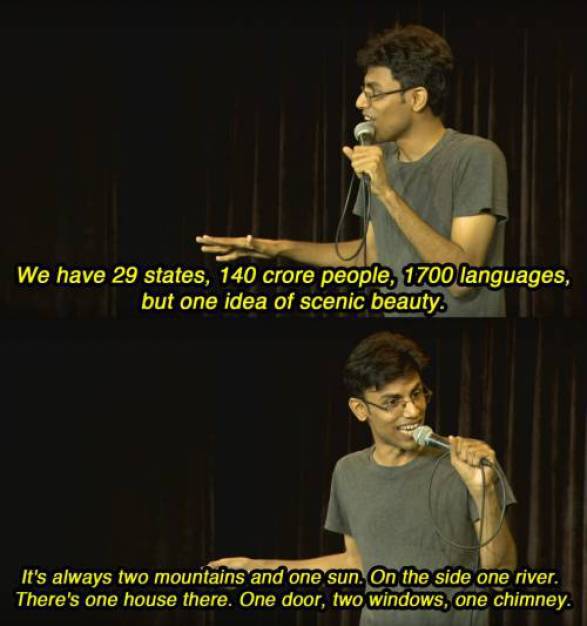 #1 Thug life chose him.
I didn't choose the thug life, the thug life also didn't choose me.

— Biswa Kalyan Rath (@kalyanrath) January 19, 2017
#2 People, Biswa needs a spot.
I wanted to protest against lack of public space in Mumbai but couldn't find a spot.

— Biswa Kalyan Rath (@kalyanrath) January 26, 2017
#3 Food for thought.
Not sure if world or social experiment.

— Biswa Kalyan Rath (@kalyanrath) November 9, 2016
#4 Nazar nahi lagegi.
If life throws lemons at you, hang it with two mirchis at your door.

— Biswa Kalyan Rath (@kalyanrath) August 21, 2016
#5 Valar Morghulis.
What feminists say:'We want equality'

What meninists hear:'Valar Morghulis'

— Biswa Kalyan Rath (@kalyanrath) July 22, 2016