Apart from this, some objections were also raised on the song 'Ghoomar' which was filmed on Deepika Padukone. It is being speculated that Ghumar songs can also be removed from the film.
The release date for Deepika Padukone starrer 'Padmavati' was in the first week of December. But due to controversy 'Padmavati' could not be released. Finally, on December 28, the censor board has passed it.
The censor board has passed 26 cuttings on Padmavati after giving it a U / A certificate and passed it. Apart from this, the censor board has given 3 disclaimer in the film.
#6 What Now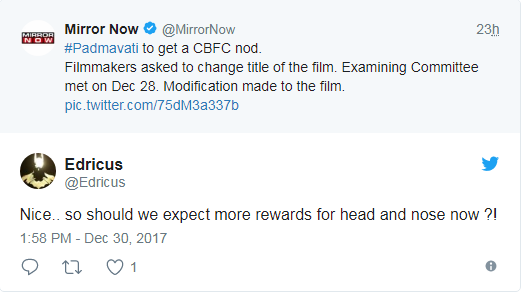 #7 No More Padmavati

The film's director Sanjay Leela Bhansali has made it clear that the film Malik Mohammed Joyce's poetry is based on 'Padmavat'. Therefore, the censor board has changed the name of the film from 'Padmavati' to 'Padmavat'.
#8 Protesters where are you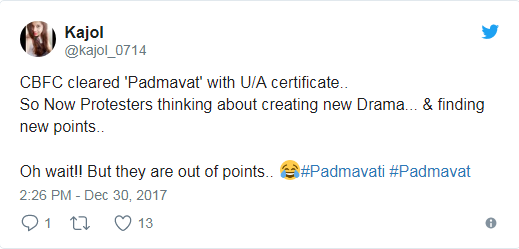 #9 Elections Over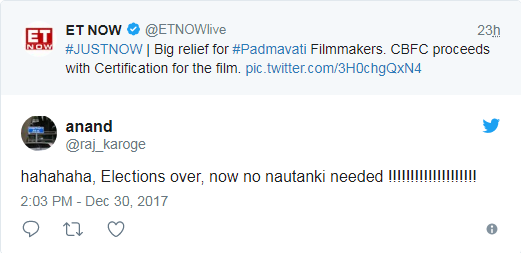 #10 One word for CBFC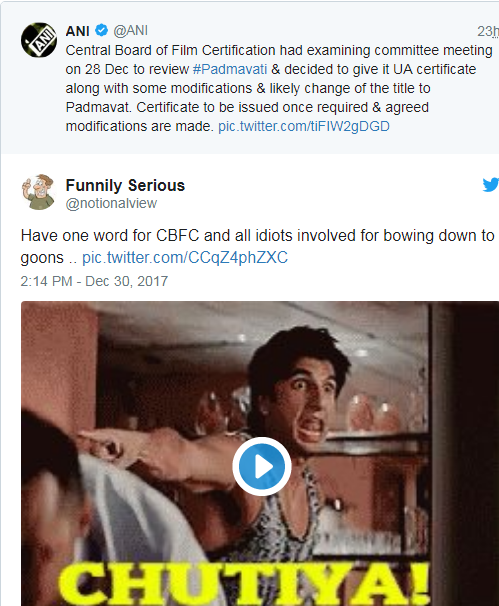 Regardless of what the movie will be, the curiosity of the audience will never be less about the movie 'Padmavati'. Now just waiting for the release of the film.