#9 Wow! Just Face Your Books First.

#10 Anna Kendrick Is One Of The Real Bit3hes That You May ever Meet With.

#11 That Jim Needs To Stay Away If They Ever Have One.

#12 Britney Loves Gaga But Why The Mention About Global Warming?

#13 Fingers In The Boo+y A$$ Bit3h.

#14 HaHa Ellen Must Have Been A Part Of Some Awkward Corporate Moment.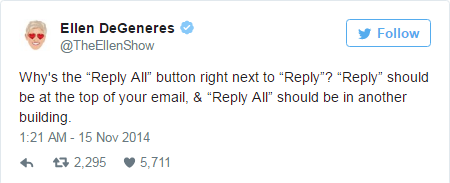 #15 MDNA Is Nothing So Is Cher.