Vijay Mallya Arrested
Vijay Mallya Arrested a news that died soon after it was born, Mallya who left the country without paying a loan of Rs 9,000 crore taken from nationalised banks, was arrested on Tuesday by Scotland Yard in London. He was later presented in Westminster Court, where he got bail after three hours of arrest. Mallya was arrested at the request of the Indian government for his extradition to the charges of fraud. Alcohol trader Mallya is desirous in India in terms of loan default. He was arrested when he appeared in the London Police Station in the middle of the morning.
Scotland Yard said that the extradition unit of the Metropolitan Police arrested Vijay Mallya on extradition warrants on behalf of Indian officials on fraud charges. Last month, the British government started its process on the request of India to extradite Vijay Mallya. The British government sent the District Judge to take action on the request of India.
In the case of extradition from Britain, the judge has to decide whether or not to issue an estate warrant. On the release of the warrant, the person is arrested and brought to the court for a primary hearing. After this there is a hearing on extradition to the court. After the decision of the court, the final decision on extradition is to the External Affairs Minister. The accused arrested are exempted from appealing to the Supreme Court.
It is noteworthy that India had requested Britain for the extradition of Vijay Mallya, who was accused of money laundering but it has not been clear whether she was arrested in this regard.

#1 HaHa Rich Bitch.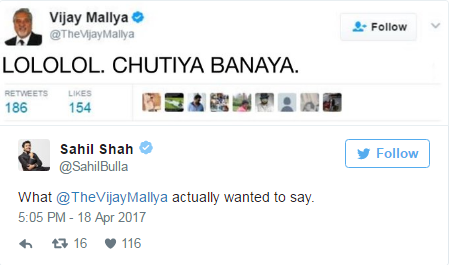 #2 This Actually Happened To A Lot Of Us.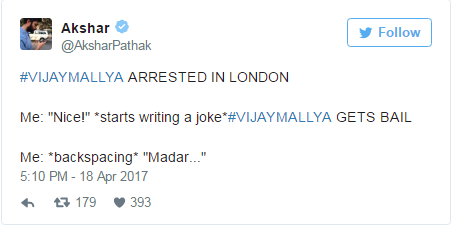 #3 LoL.

#4 Everything Is Connected.

#5 Paap? Baap Baap Hota Hai.

#6 Well Said.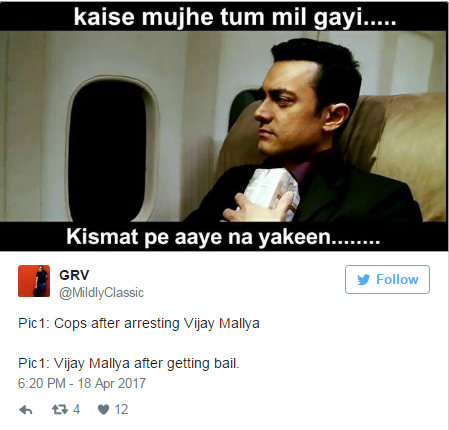 #7 Bailed It.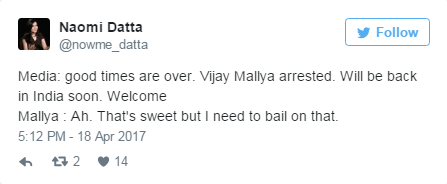 #8 It Can Fit Anywhere.
#9 They Kept Looking.