Funny Sexting
[N]owadays people use phones to communicate. Calls, chat, video chat etcetera are used by people to communicate and share pictures, videos and other files. People chat with their friends and relatives, and also share a different kind of stuff. But when we talking about some couples or simply friends conversations in which they want to see his/her friend nude picture and forcefully insist on to send a nude picture. Teenagers take more interest in this to convey his/her partner to send nude photos. Sometimes it goes wrong and some hilarious conversations takes place and they take the snapshot of that chat and share on social media and got viral. It becomes very interesting and funny filmy type of story. You can imagine that if someone asks you to send a nude picture of you then what type of question comes in your mind and it becomes funny when you give a very smashing reply to that person and you may also imagine the feeling of that moment.
Here Reader's Cave presents some snapshot of funny sexting in which conversation of two friends in which boy ask the girl to remove her towel and send some picture. She gives replies very cleverly of every question asked by him which makes you laugh.
#1 He Wants To See Her Outfit.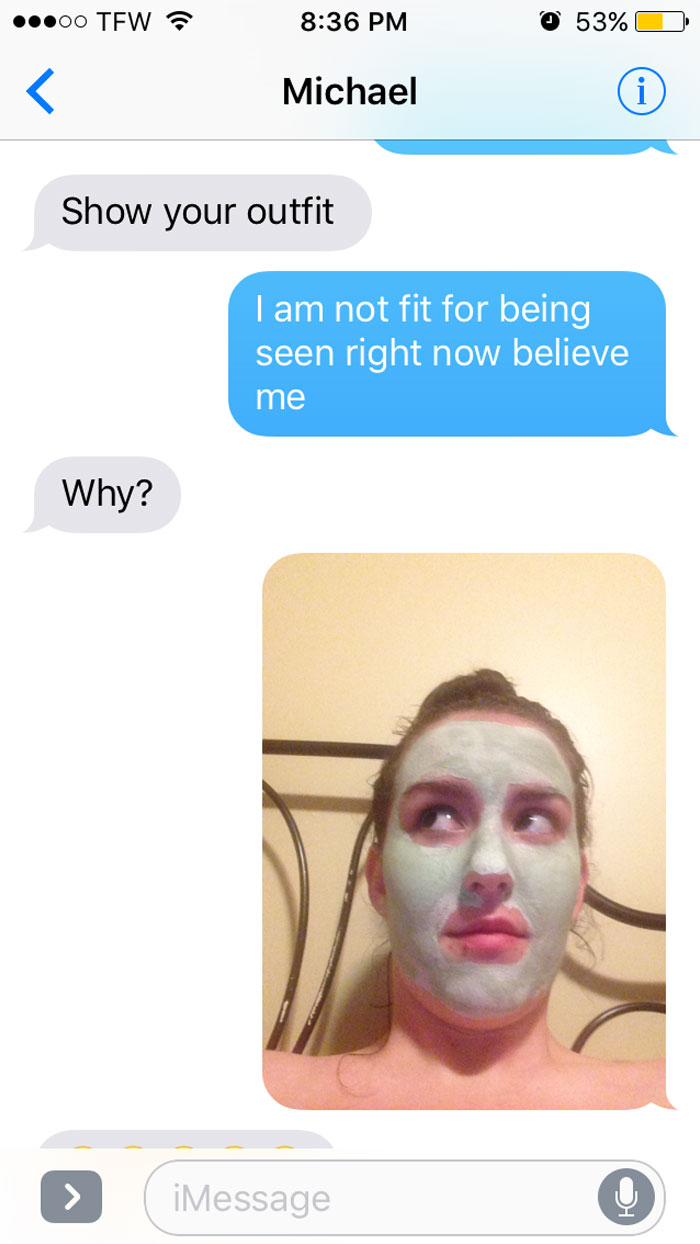 #2 Then He Asked For Send Another Picture And Say "What's Below The Picture."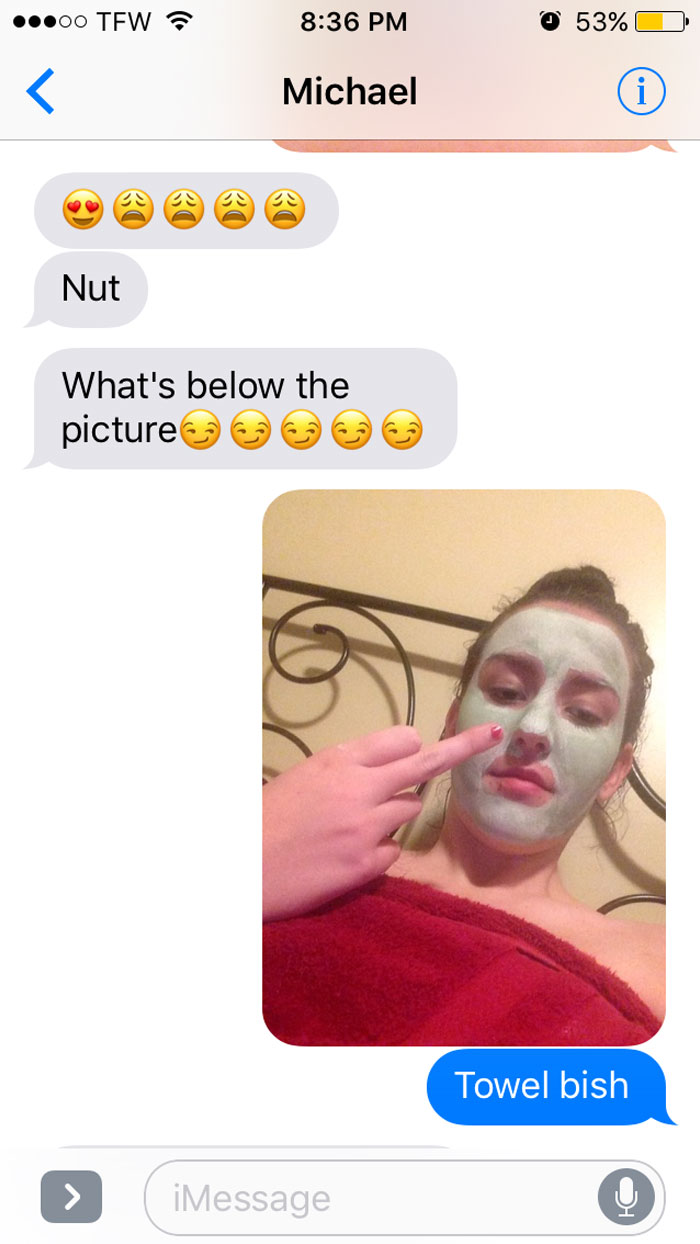 #3 He Wants To See Under The Towel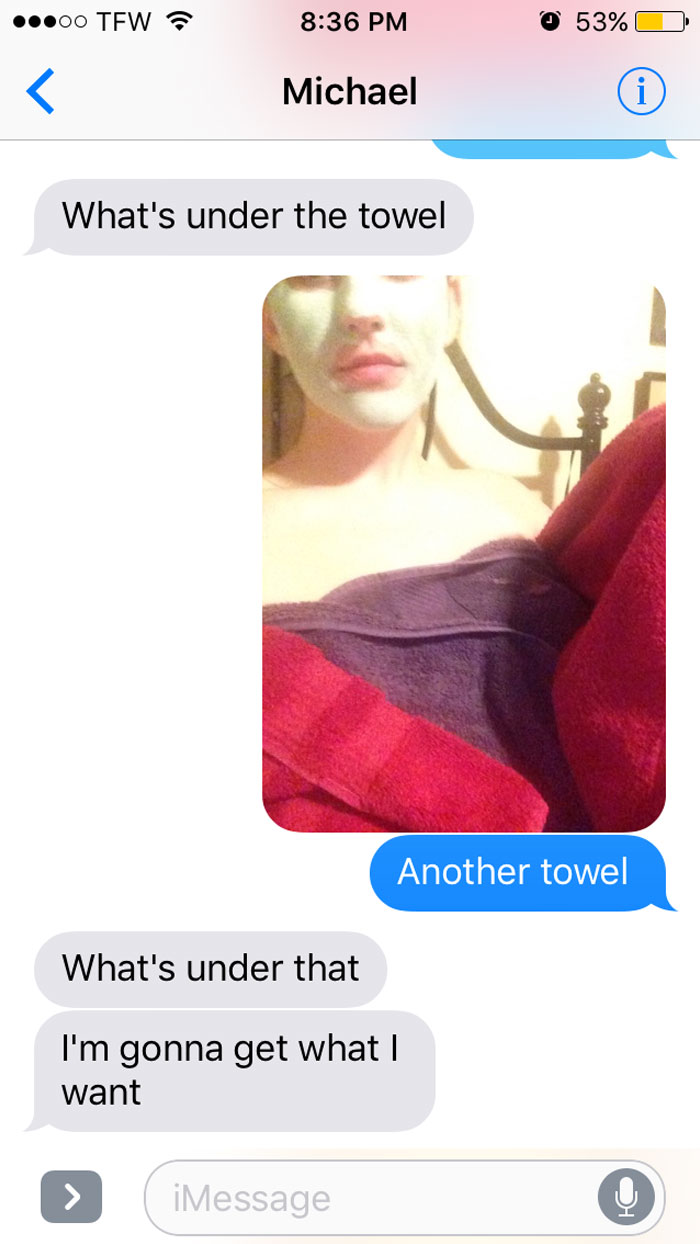 #4 There is Another Towel Under A Towel.