#7 Logan Paul Remove Video From His Page.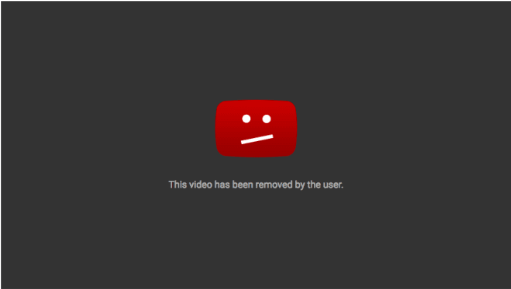 #8 Its Too Late For Apologies.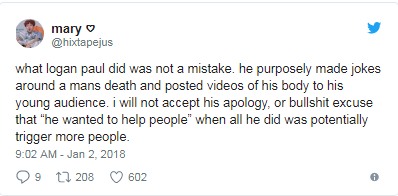 #9 Logan Paul Fans Watch His Videos For Fun But This Time, Its Very Different Video Which Scare His Fans.

#10 But Honestly, It's Probably Not Gonna Hurt Him Or His Career.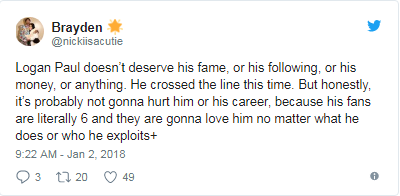 #11 It's Easy To Drunk Paul For Being A DUDU.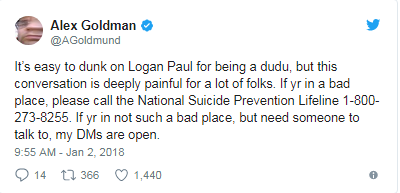 If you like this post then comment in comment box and share this with your friends and fan of Logan Paul.