Real Life Old Age Comics.
[T]he degree of being pervert increases with age. When people get old, some of them are afraid to show our sexual feelings. But the fact is that age does not matter to enjoy sensuality.Always remember, "man and horse never get old, that's why being pervert increases with age. "For sex, age is no bound, but after 50, sexual satisfaction depends more on the past life a person has spent. So these real life old age comics are awesome!
 A National Council on Aging survey concluded that among people of age 60+ and over who are involved in regual sexual intercourse,  74 percent of the men and roughly 70 percent of the women find their sex lives more satisfying as compare to forties.
Myth: As the man's ages increase, he never gives a satisfactory orgasm to the partner.
Fact: Age increase itself is not the only cause of erectile dysfunction. However, unstable hormones levels do precipitate some changes. While a 25-year-old man might be able to get the next erection as fast as fifteen minutes after an ejaculation, on the other hand, a 50-year-old man might need several hours.
Shy people never disclose or show that they are perverted in public places or front of anyone. But this is entirely fu*king shit! Dudes run openly.  Reader's Cave will show you some real life old age comics. Dear readers if you are perverted then this may be your future. You can enjoy the soft and lovely real life old age comics.
#1 Old lingerie shopping goes like this.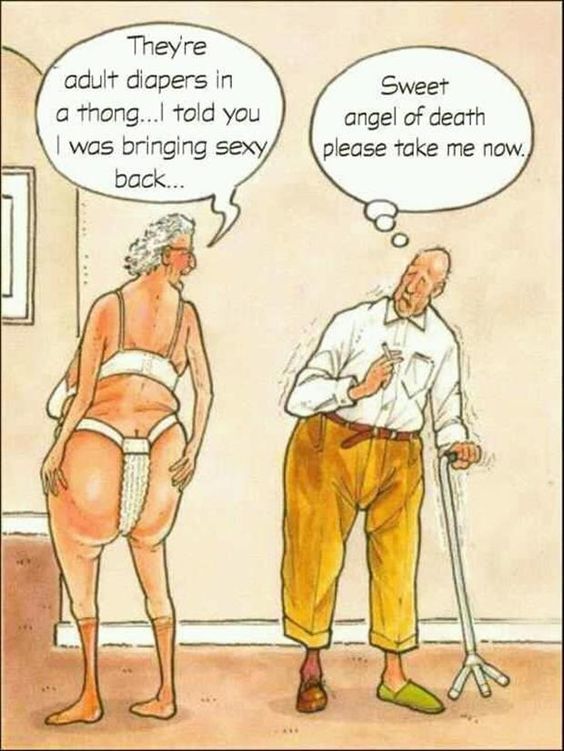 #2 When she wants Gasm, but you can't.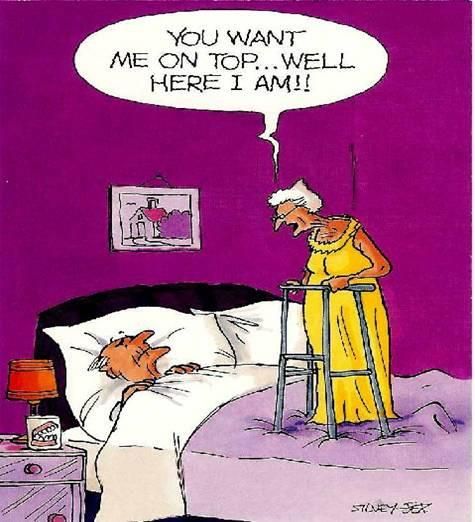 #3 Life partner is the partner for life after all.