[I]f Albert Einstein is the father of the theory of relativity, Indians are not much behind in mechanizing the theory of relativity. What the F you just read! Relatabilty :O. Yes, and who says just the theory we have achieved milestones in comparing and relating ourselves and children(if you don't have thought this one is for your parents) with our relatives and the param pujya sarva guna sampanna Sharma Ji ka beta. He is a creature who has left no stone unturned to make us realize that we have achieved nothing in our life and our future will be so dark that even Sun will rest there.
In India whatever you may do wherever you are, adults you know will always find out one Sharma Ji ka beta to compare you and how better he is than you. Even if you become better than the best this Sharma Ji ka beta will be one step ahead of you. We will show you!
Disclaimer: Stay away from this post if you consider yourself to be one those Sharma Ji's descendants.
#1 You play, he leads.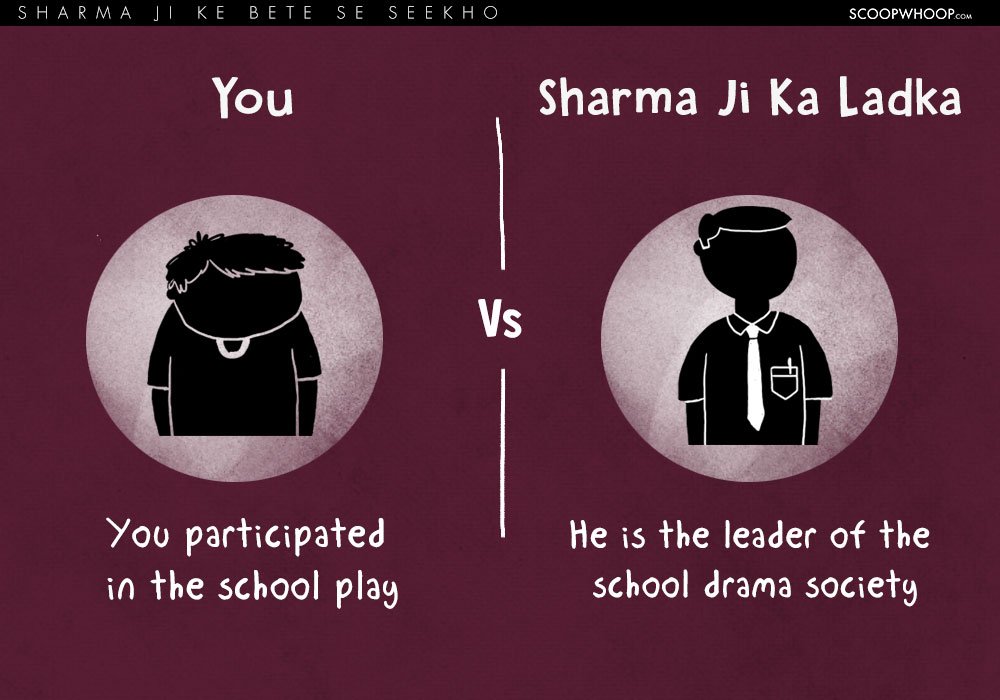 #2 I topped the class, STATE ???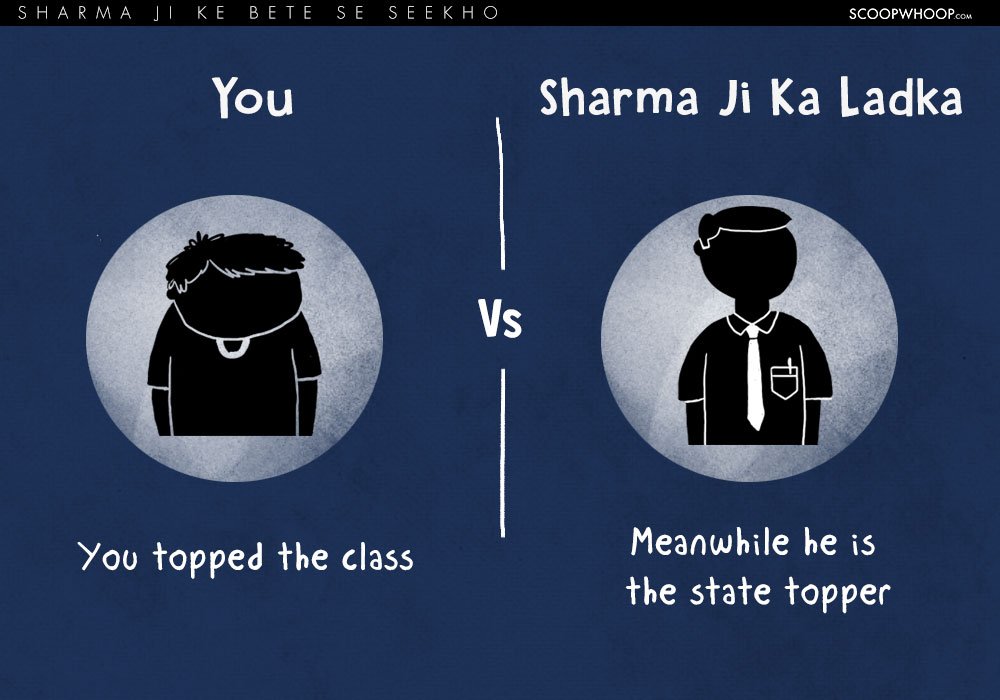 #3 Just gonna kill my PC.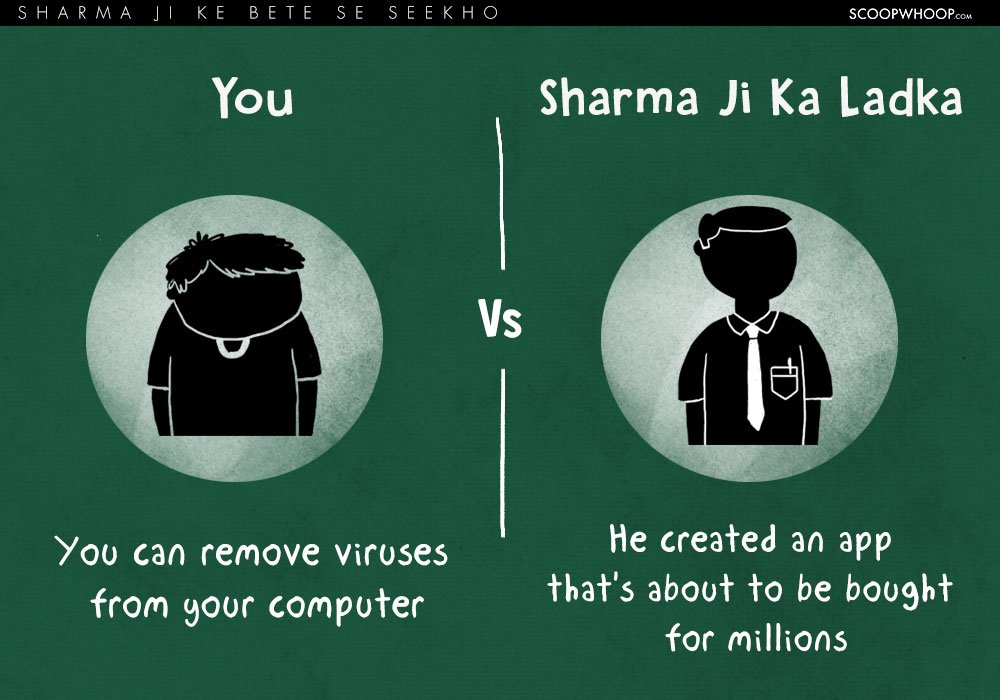 #4 They never come to our city.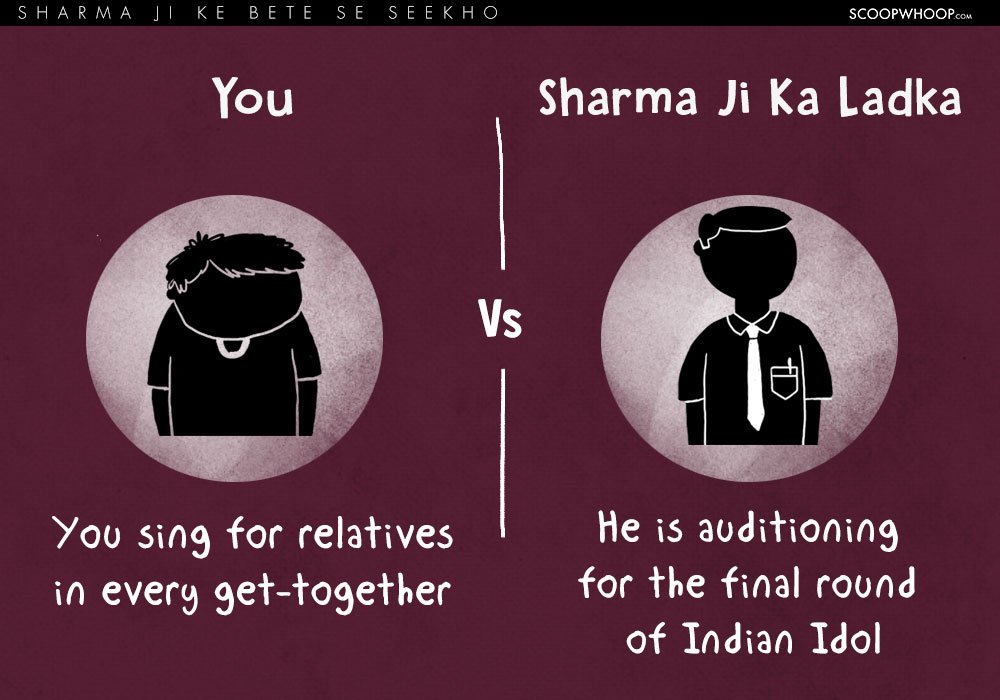 #5 Except 12-19, others are fine.