Trash Dove
[S]ocially Active people read comments on popular Facebook pages, you must have seen a purple bird GIF sticker in the comments. This a new sticker on social media and it has become very popular in a short span of time. That purple bird is called Trash Dove. Thai page published a video of the nodding bird in a dance-off with a cat On 7 Feb,  this video gets the attention of 4 million users. It prompted a flurry of media attention in Thailand. So far, it seems fairly harmless; it's just an irrelevant meme meant to distract from the story.
Celebrity and any types of business man create an official page on social media and websites to interact with people. The reason behind to promotes themselves or some brand or product. But some geniuses gave a memorable moment; this is just Trash dove nothing else. There are Many brainless personalities asking some personal and useless question, no one can answer it. Beyond the limit is that they promote the product and do advertisement on celebrities official pages like Twitter, Facebook and personal websites. This is not enough, some out of mind people, propose celebrities to marry and comment offensively. This create an embarrassing moment for celebrities, but some not  so socially active people don't delete such kind of trash dove, and that people make a reason to make it to media.
Readers cave share amazing mental personalities trash dove whose comment on any famous celebrities official Twitter account, some of them laugh you more others are only getting the attention of the public.
#1 Priyanka, we can't live without you.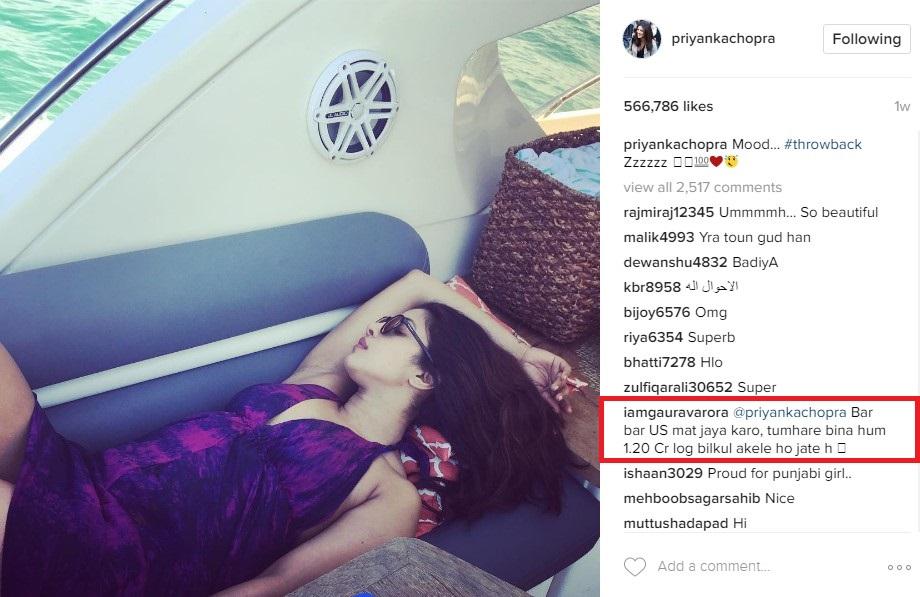 #2 Lol! direct hit on her oily face.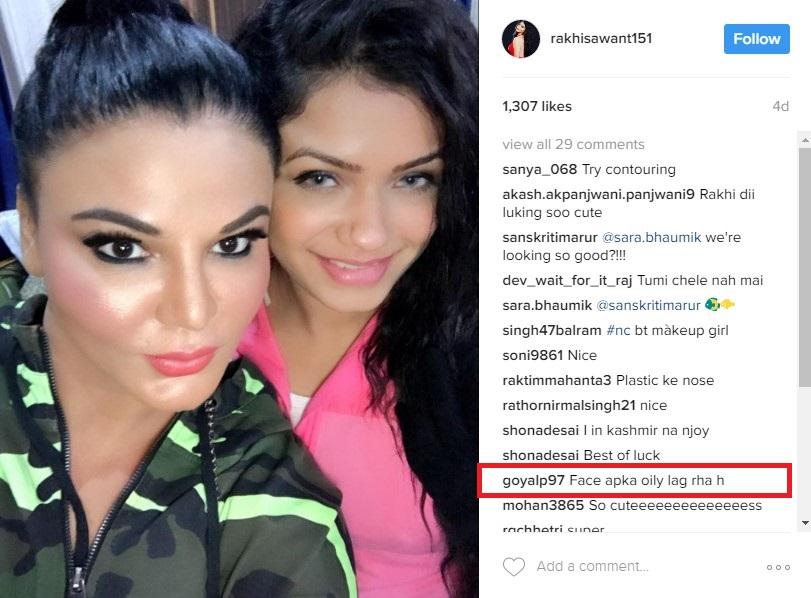 #3 Dear, she is not your classmate.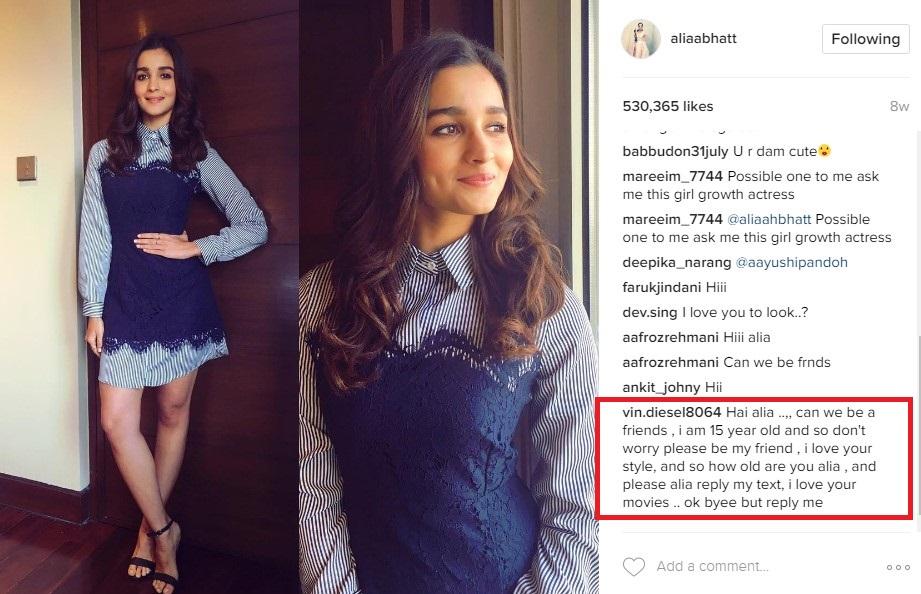 #4 Ok janu , definitely I give you .