Alia Bhatt and Varun Dhawan
[K]offee with Karan is a talk show, and this show hosted by film director and producer Karan Johar. You can watch this show on STAR World India and STAR Plus, or you can watch on Hotstar mobile app. At this time, the fifth season started streaming on 6 November 2016. Many of Celebrities visits here in every season, but mostly star has come for their movies promotion. At that time Karan Johar doing some fun activities like Rapid fire, Lie-O-Meter, and the most awaited Koffee Quiz. This time turns for Alia Bhatt and Varun Dhawan.
Readerscave community displays some Hillarious moments when Alia Bhatt and Varun Dhawan has visited Koffee With Karan. They come here for promoting their movie Badrinath Ki Dulhania. You want to know who have better knowledge Varun or Alia. Let's check it out!!!
#1 Karan Johar wanted Varun to curb his attention seeking ways.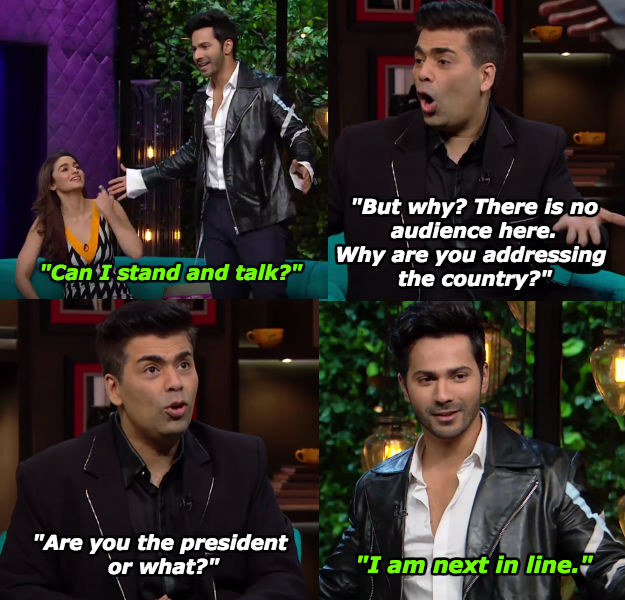 #2 When Varun recollected being yelled at by Karan on a film set.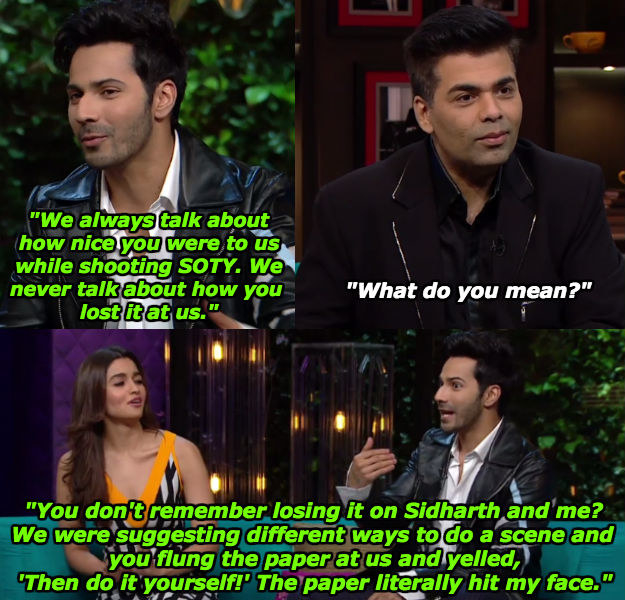 #3 Varun and Alia demonstrated peak sibling behavior.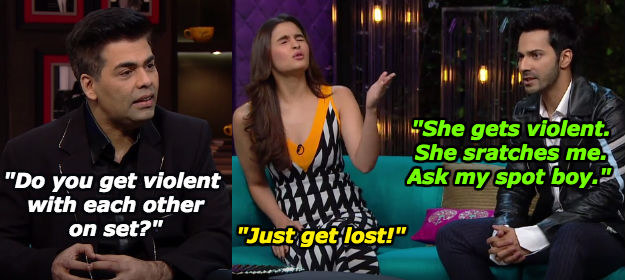 #4 When Varun tried to shame Alia for being diplomatic.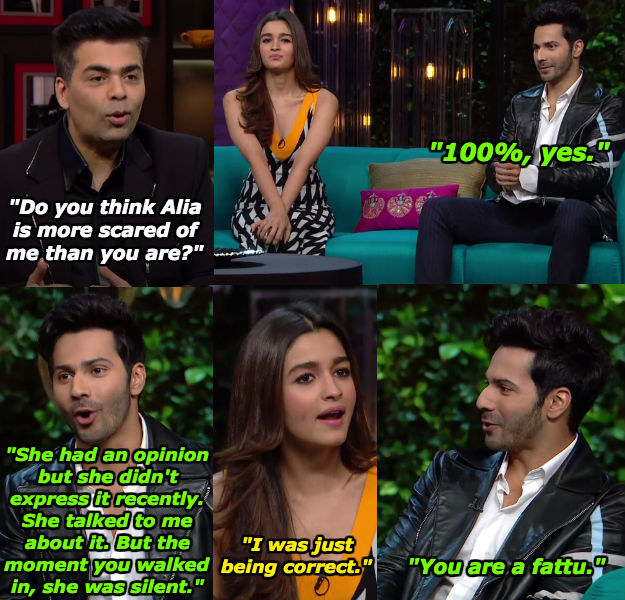 #5 Varun pulled out a hilarious home video that featured a hungry Alia.