#11 When Varun trash-talked Alia.

#12 Varun general knowledge is no better than Alia. ;D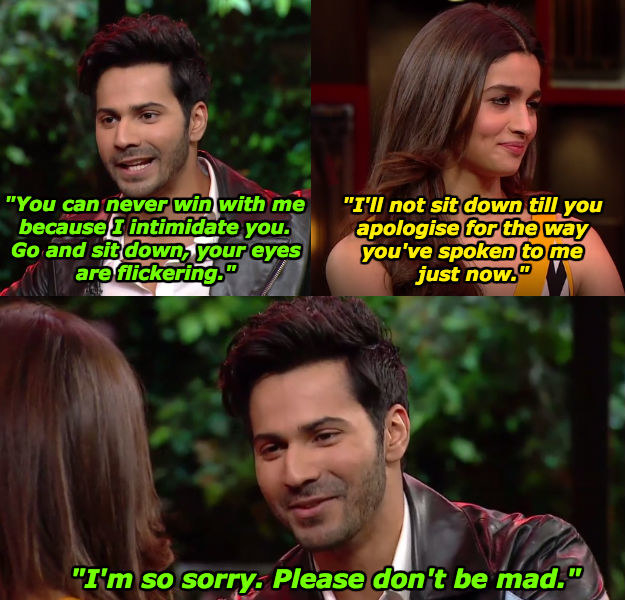 #13 When Alia roasted Varun for his unawareness regarding Indian politics.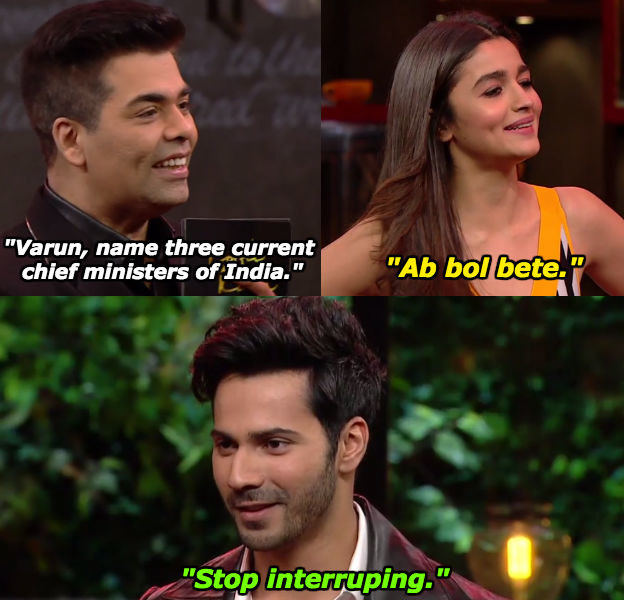 #14 When Varun and Alia wanted Karan to have a taste of his own medicine.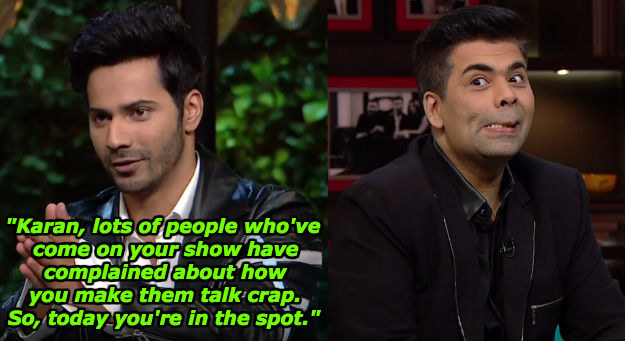 #15 When Alia, for a brief moment, re-evaluated her entire relationship with her mentor.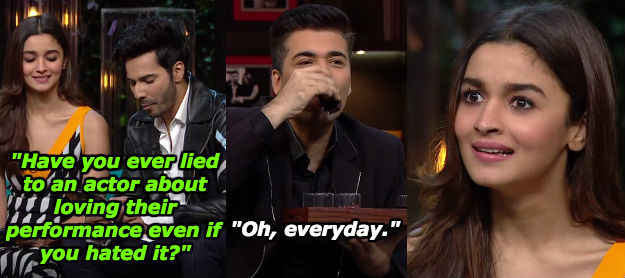 #16 And when Karan joked about his home production possibly tanking at the box office.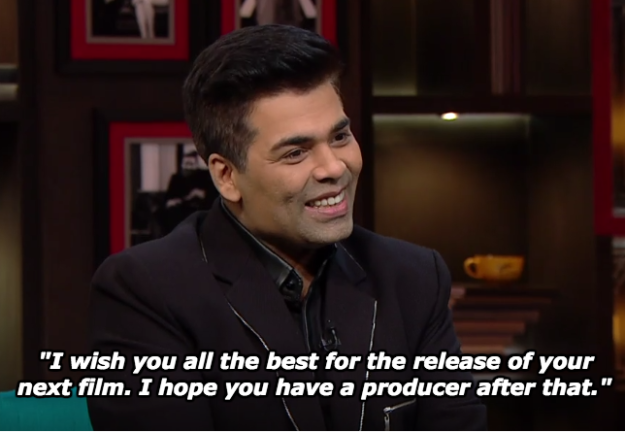 [text-blocks id="1566″]