#8 Seriously Priceless  Expression.
At this time Amitabh Bachan thinks why I join this show. why and how do I react on this? Even I know if I listen more then I can't sleep for many days. even this speech is harmful to heart patients.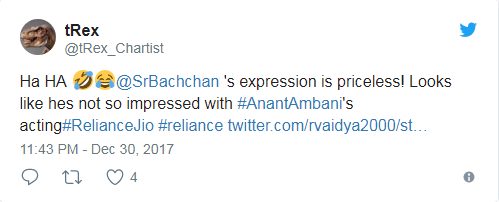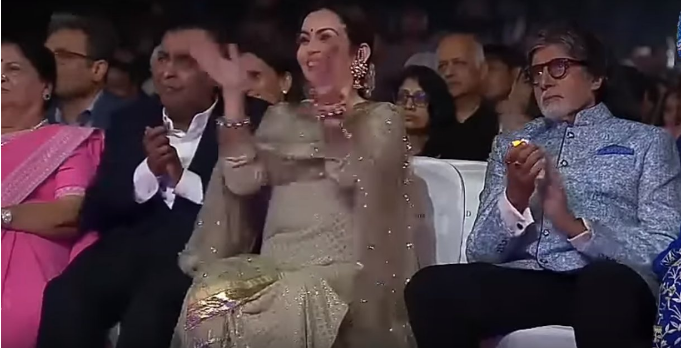 #9 Expression Is Priceless Because No One Slept On That Day.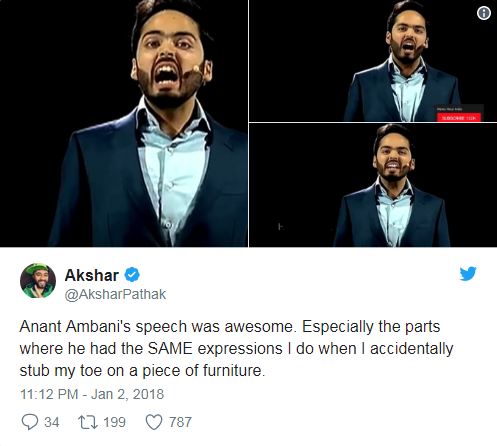 #10 Anant Ambani Has Already Exhausted All his Energy For 2018 With One Single Speech.

#11 Speech ka Intensity Toh Vha Tak Gya Tha Ki Reliance Ne Ek Nya Robert Develop Kiya Hai Jis Ne Chann Shabd Apne Company Ke Bare Mein Bolne Hai.
On December 23, the fortieth anniversary of the Reliance Industries gave Anant Ambani his first speech. At that time there had been his complete circle of relatives and hundreds of human beings are invited. After Ananth, his brother Akash and Isha also gave a speech. human beings have started joking about the infinite speech. There are masses of jokes and Anant Ambani memes on them. Ananth Ambani began trends on Twitter and those started joking on him.

#12 After The Speech Of This Fold Should Be Drowning And Die.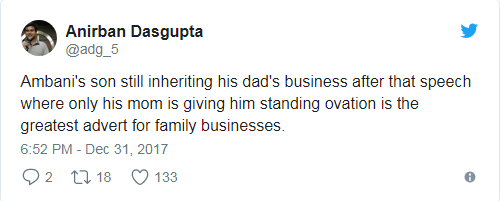 #13 The Cringe On That Ambani Kid's Speech Is, Well, Anant.

#14 Meet Your Future Prime Minister. One Of the Best Anant Ambani Meme.
Meet you future prime minister pic.twitter.com/4PD2nFwEjG

— Kunal Kamra (@kunalkamra88) December 30, 2017