Funny Amazon Alexa Tweets
Amazon Alexa is a gadget which is first used by Amazon Echo and Amazon Eco developed by Amazon Lab126. It is a device which interacts with users with the help of voice, it recognizes the voice and then reacts to it like it plays music when you say "Alexa, Play Music". This Device set alarm, make list, play music, streaming podcasts, set reminders, give the report of weather, traffic, news and current time information. But sometimes it goes funny when Amazon Alexa give the wrong answer or turn on without any reason and play music, that happened with some users, and user shares their experience on tweeter. Funny Amazon Alexa Tweets that make you laugh. Give your reaction to your favorite funny Amazon Alexa tweets. 
Here Readers Cave presents 22 Funny Tweets About Amazon Alexa That Prove There's Nothing Artificial About Her Intelligence.
#1 Replaced By Amazon Alexa.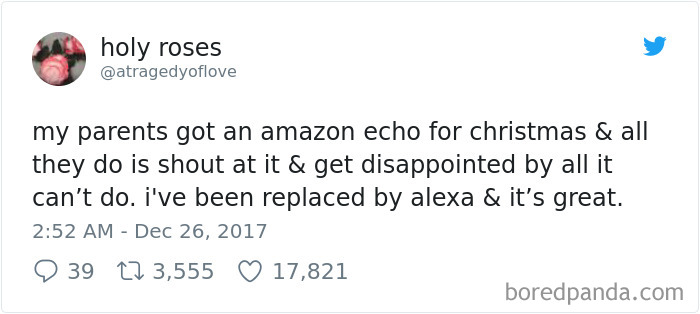 #2 Alexa Don't Hurt Any Person.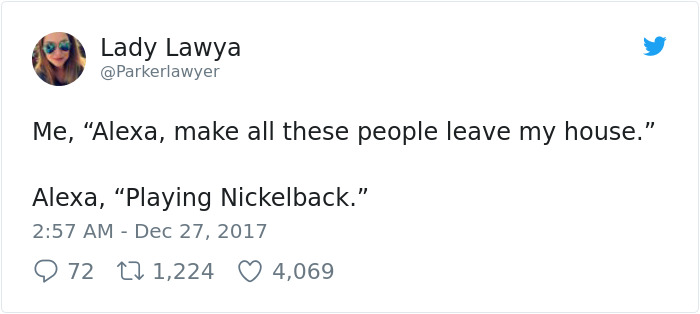 #3 Alexa Knows All, What Are You Talking.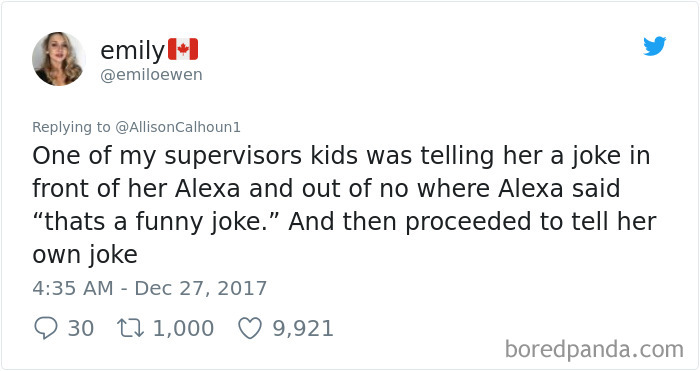 #4 Its Depend On Alexa Mood.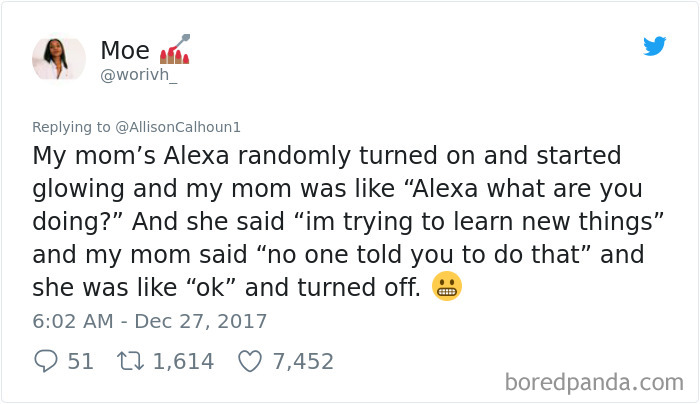 #5 Google Likes Alexa Blue Light.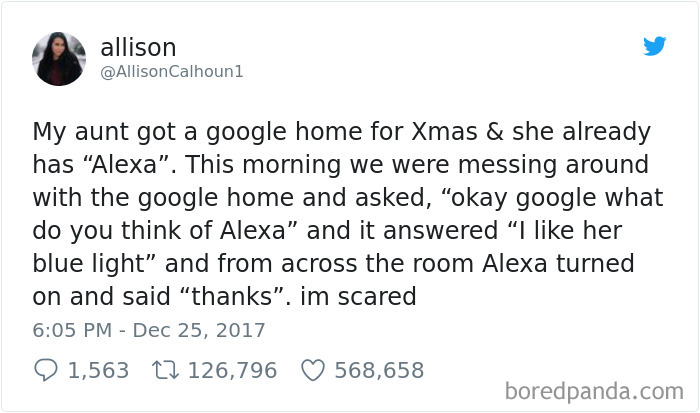 #6 Alexa Have Not Human Mind, Its A Machine Made By Human.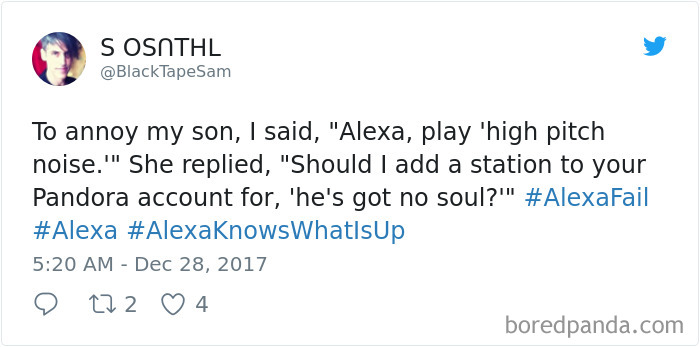 #7 Don't Know, What Alexa Listing.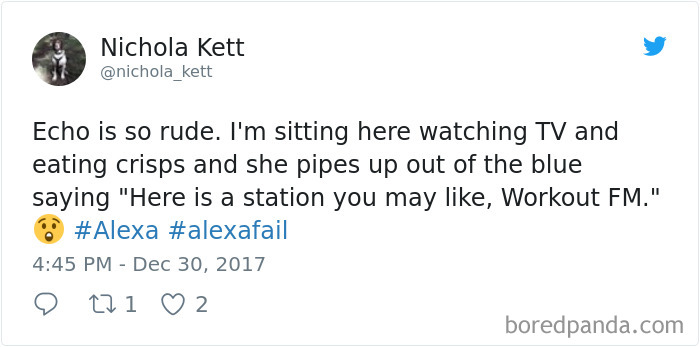 #8  WTF? Alexa Told Him There Are People Who Can Help And Gave Him The Number To A Suicide Prevention Hotline. ;p