10 Dialogues From Shah Rukh's Raees
[S]harukh Khan was born on second November 1965 in New Delhi, India. He married Gauri Khan on 25 October 1991. During 1988-1990 Khan started out his career by appearing in several television serials.He played the lead role in some famous movies like Deewana, Baazigar, Kuch Kuch Hota Hai, Chak de India.Today in Bollywood industry Shah Rukh is famous with a name "King Khan". His dialogues are always a source of attraction for people because of uniqueness and effectiveness. Hence we have brought handpicked dialogues from Shah Rukh's Raees.
RAEES is a legendary story of a simple person who belongs to the state of Gujrat and sets his empire. The story shows you how a person from being a common man can become the power of the Gujrat. His layered character quirk encapsulate perfect blend of personas, making him revered and admire. However, his downfall will be crossing paths with the no-nonsense police officer Majumdar, whose sole reason for existence is the elimination of crime.
#1 Religion is not a business! Stop being a broker.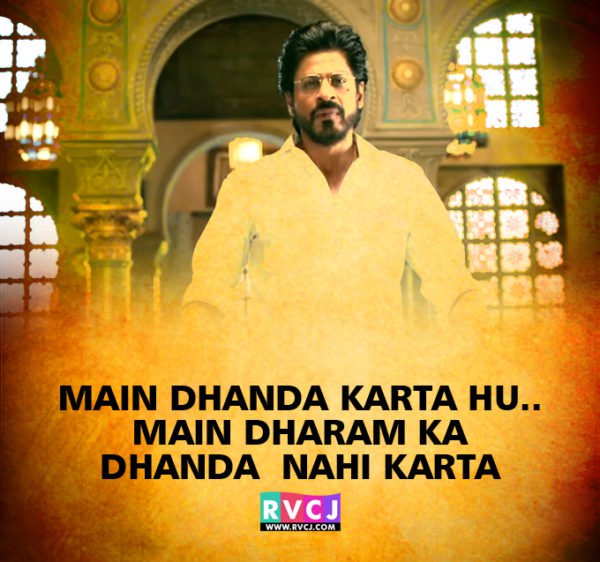 #2 Is it for the 'Bhai' of Bollywood?
#3 Waah khan saab aapne to danka baja dia.