Wrong Number Texts
Mobile phones have changed our lives from the beginning of their existence. Calling was their main feature and texting was an additional one, though over the years it is texting that has take over the tradition usage of our cell phones. Thanks to Whatsapp and other messengers that made texting completely free. Life isn't so simple as wrong number texts also made their way to our mobile phones.
Once I spent almost three hours to convince a person that I am not his long lost brother, just because of some wrong number texts. That incident makes me laugh sometimes and that is why I bought for you people this collection of wrong number texts that I found across the internet. Many people take it too seriously and either troll the texter or get themselves trolled.
#1 He is just interested in the car, period.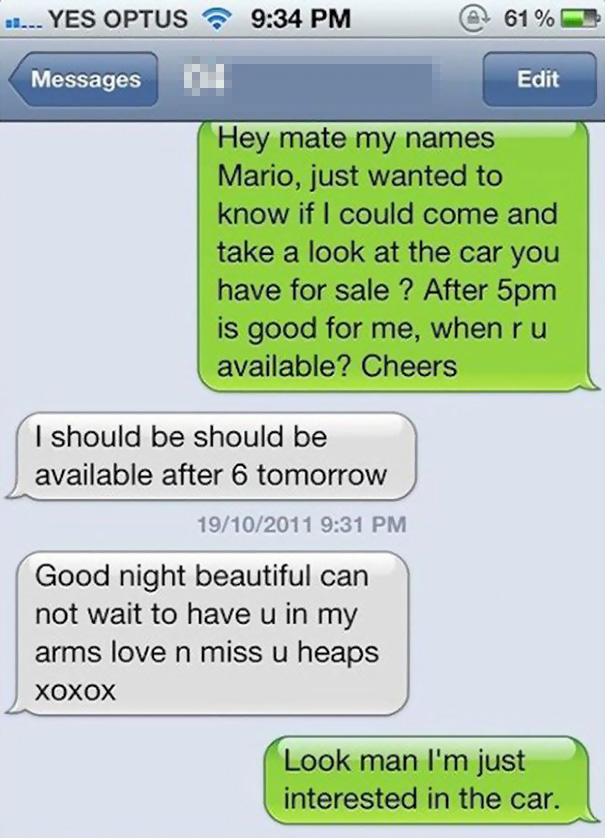 #2 Hey its a girl, I mean a grill.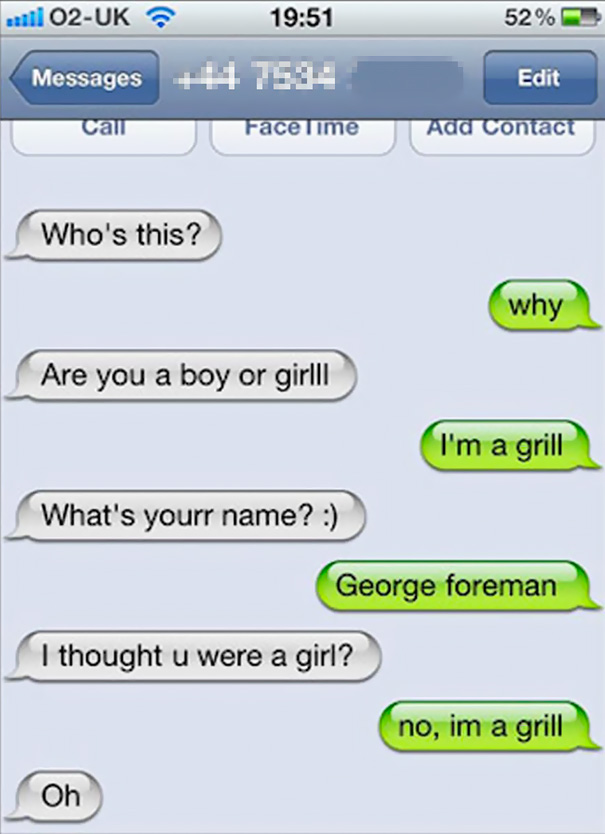 #3 Tit for tat.