Body Parts Conversations
[N]obody to talk to when you don't have anyone familiar around! Does it happen a lot, right? When in a meeting, in a significant discussion/lecture, traveling alone on a flight and the list goes on. Many of the times we are alone without anyone who can listen to our stuff or can share our feelings. DO you think there is somebody who stays forever with us and can talk to us anytime about anything? Oh! Stop thinking about a love partner they aren't always there, and for some, they keep changing. So the who is left? Our body parts people :P. If our body parts can converse with us isn't is a hilarious boon? "the talking body parts" lol. Body parts are our constant companions they can never be separated from us until we die and if these could talk only at the time of death body parts conversations will end. Common, Don't take the end part too serious :P.
We keep muttering and playing with our thoughts in our mind. We thought of bringing up these important body parts conversations in the form of Facebook Messenger chats about which everyone knows. Read these conversations between you and your body parts to feel the facts that previously were just in your head.
#1 Farts are hard to control, harder when they come with a notification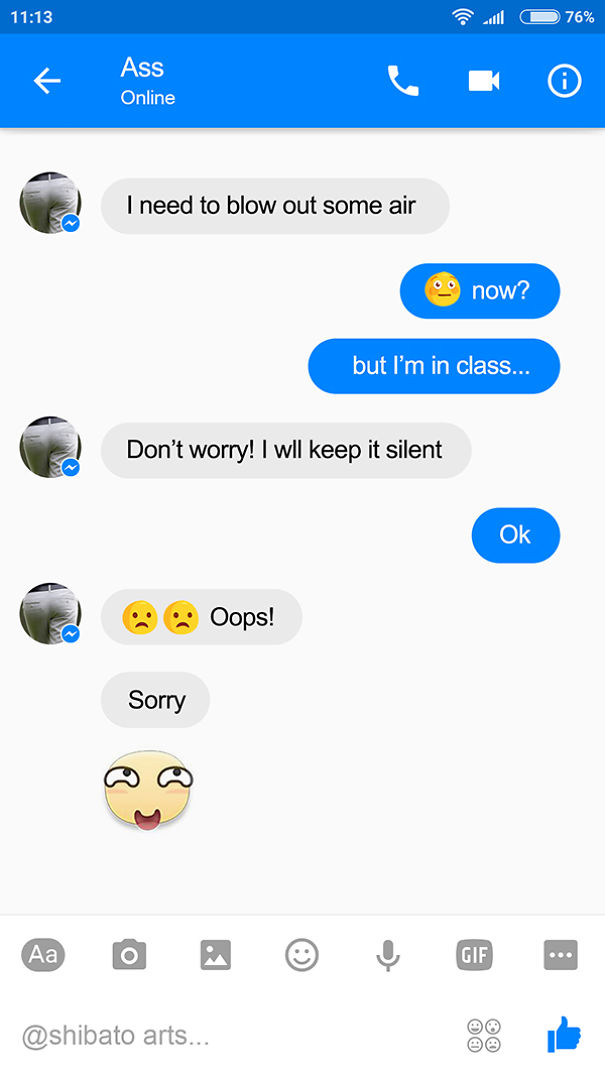 #2 Brain won't FOCUS when required the most.

#3 Stomach is spoiled< legs are to suffer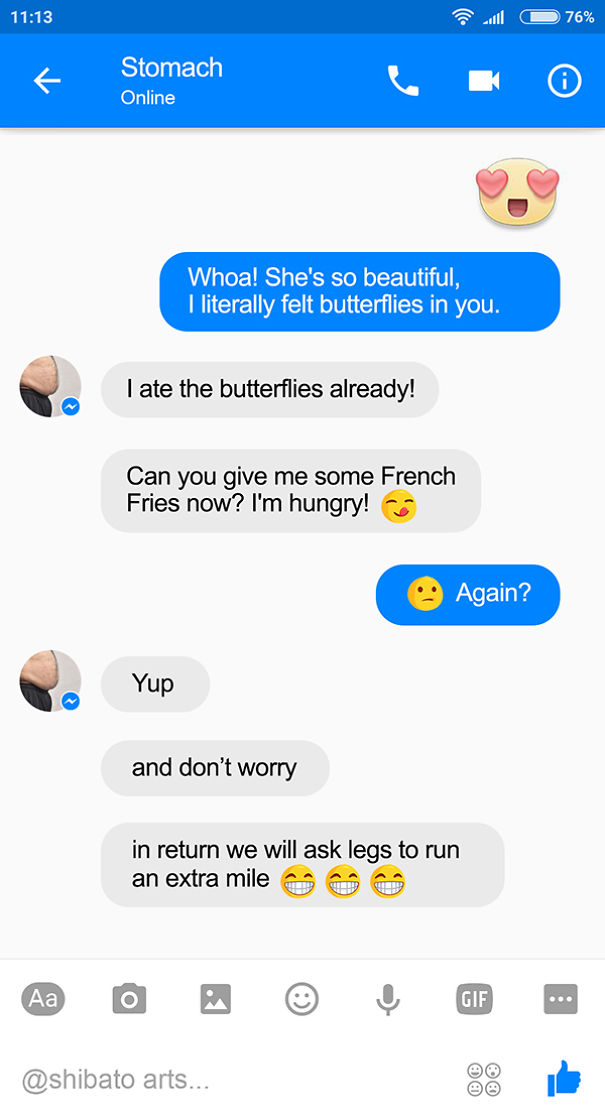 #4 Eyes always does this make us care and look ugly.