Corporate vs Creative Jobs
[M]oney is the soul of existence if we talk about the present. One cannot survive without having some form of currency or assets that can help one to fill his belly and fulfill the desires of themselves. I am not targeting gendered specific notations here, pardon me if you feel so otherwise keep reading :P. Money cannot be generated on its own (unless you involve yourself in some illegal activities) and it needs an individual to work and earn money for their livelihood. A job is one of the easiest looking methods to fulfill this desire of making money. Although there is two type of employment that you can land upon that is either a Corporate Job or a Creative Jobs. The former being a regular 9-5 easy defined job and the latter is a flexible, lovable but hectic one.This comparison between the two leads us to the discussion on Corporate vs Creative Jobs.
People have their preferences some love to have a simple scheduled lift with no risks.These people opt for a daily job at some MNC's or corporates where they get salary every month and manage their savings accounts.But Many are there who are firm believers of doing karma and rather than leaving it to the past they work hard to make their lives better. Such people are ready to take risks which may or may not be fruitful. Corporate vs Creative Jobs is a short comic about the different features and pitfalls of both kinds of employment.
#1 Schedule vs no schedule.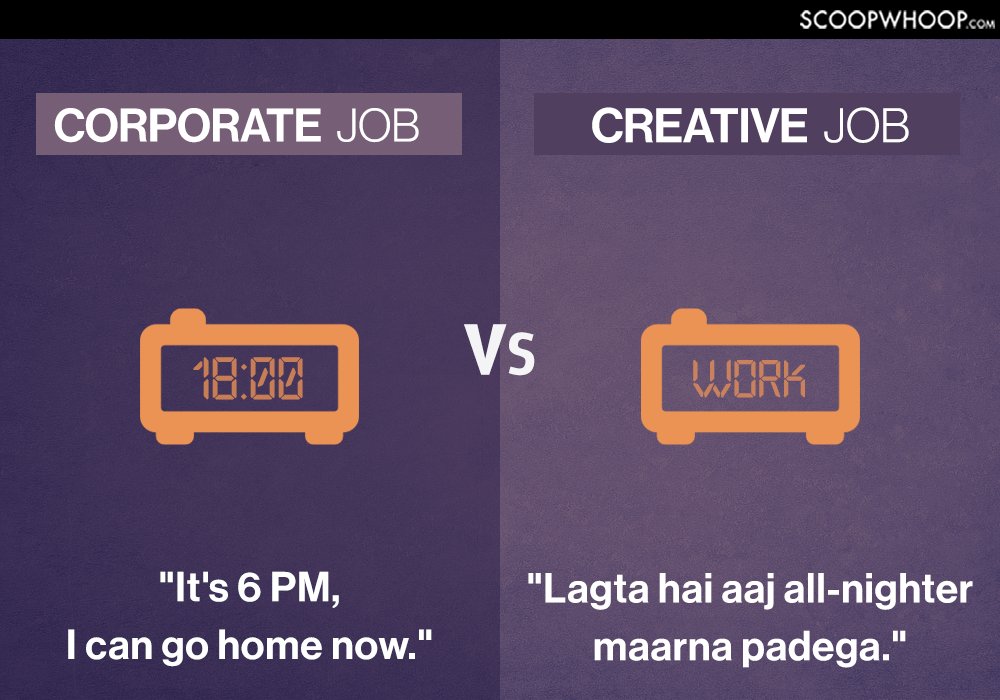 #2 Promotion is no award people.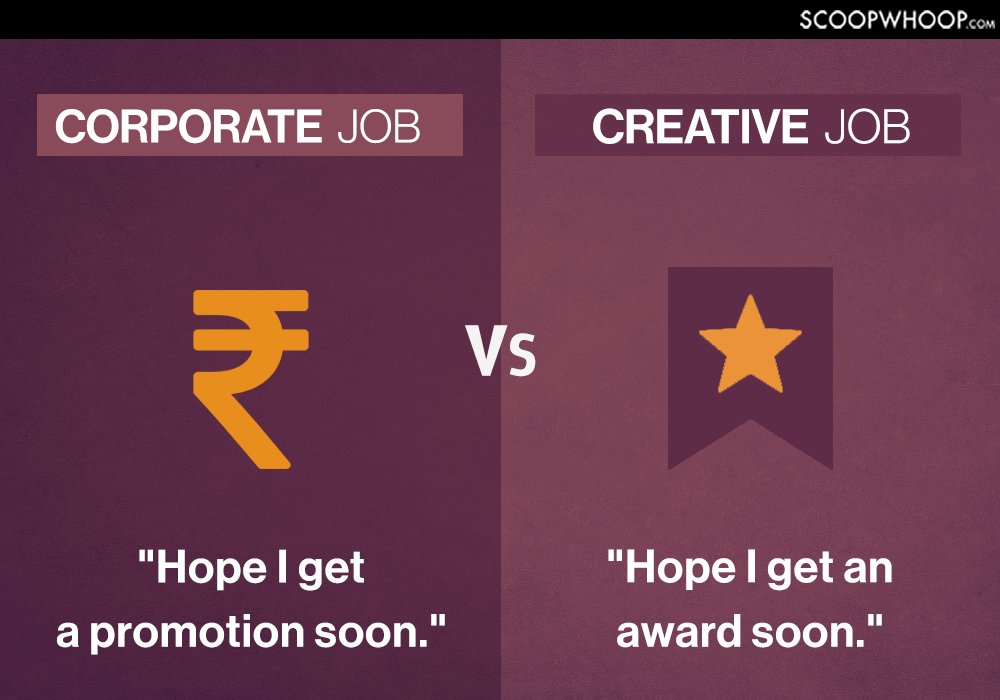 #3 We love beer not presents!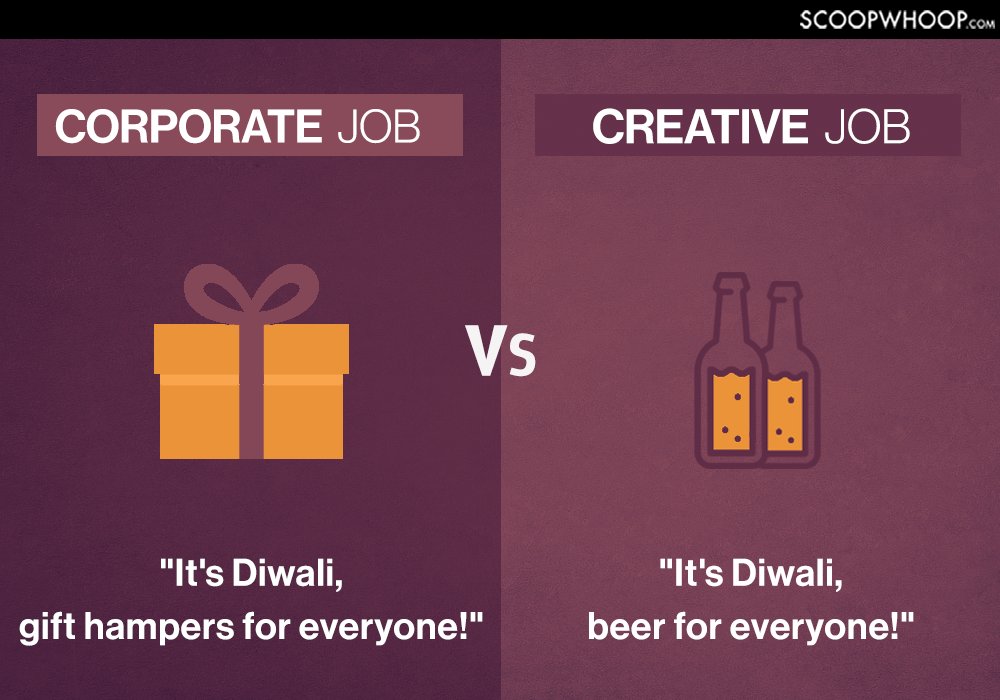 #4 Itna sannata kyu hai bhai!