Rajesh Arora Jokes
[T]he comedy nights with Kapil is  India's most trending and TRP gaining reality show. This show is telecasted on Sony tv. Everyone independently plays an important role according to their character. Some major characters names are Kapil Sharma as a Kappu Sharma (sity cable Anchor), Ghatrughan Ghinha (Host to  Kaun Bhail Crorepati), Gappu Sharma (Kappu and Chappu's brother), Chappu Sharma (Kappu and Gappu's brother), Rajesh  Arora and Rajesh Arora Jokes 😛 (Mashoor Gulati's cousin who's belong to Delhi), Bhatori as a (Rajesh Arora's mother) and various characters.Others include Sunil Grover as a Dr. Mashoor Gulati,  Kiku Sharda as a Bumper Lottery, Rochelle Rao as a  Lottery, Alii Sagar as a Pushpa Nani, Chandan Prabhakar as Chandu. Navjot Singh Sidhu presents on a hot chair as a permanent guest.
The best part of that show no one knows who will become the reason of sweet insult. Actually, whole Audience is ready for it. Bollywood celebrities come in this show for promotion of their movie(s), and they act as a part of the script. In the beginning of the show, Kapil Sharma introduces the invited celebrity or guest, discuss his film or promotion, share some amazing memories and ask ordinance for any query.
Now we introduce one of the famous and most entertaining characters Rajesh Arora. He is a Mashoor Gulati's cousin Who belongs to Delhi. That character always puts a playful smile on his face and gave a continuous comedy punch on the bumper and another team member. The famous dialogue of Rajesh Arora is " Muje Tumari Ye Baat (as well shakal) Bilkul Pasand Nahi Aye." The funny situation goes amazing when Dr. Mashoor Gulati argues in Rajesh Arora's conversation and answer with his witty dialogue "Aise Kon Karta ( Bolta ) Hai Bhai." Readers cave share some suspicious punch and conversation by Kapil Sharma in Rajesh Arora Jokes.
#1 One of the best compliment.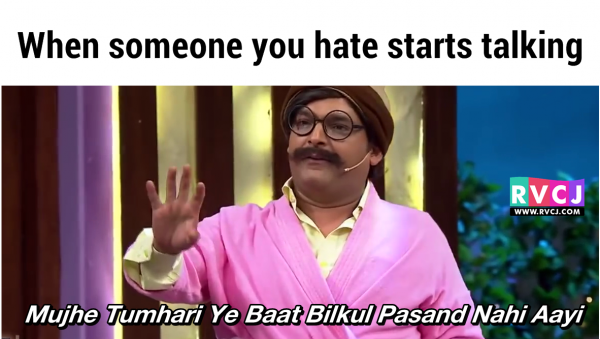 #2 No one stop Rajesh Arora.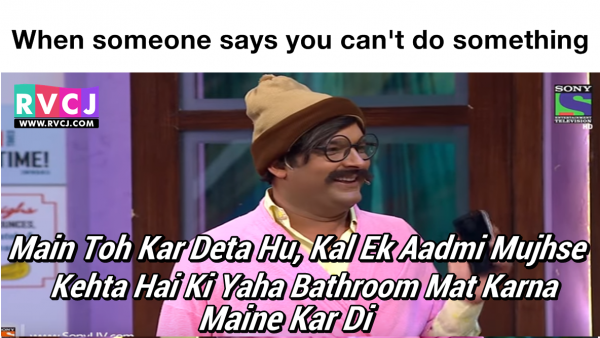 #3 Lol equal and opposite reaction.