Game Of Thrones Characters
[G]ames Of Thrones is an American television series. the concept is created by the David Benioff and D.B Weiss. This show is filmed in various places like USA, Spain, Iceland, Canda, Uk and telecast rights by HBO in united state. The sixth session ended on 26 June 2016 and the seventh season is premiered on 16 July 2017. The prediction of the seventh session comes in 2018-2019. The main Game of Thrones characters is Tyrion Lannister (season 1–present) portrayed by Peter Dinklage. Nicknamed "The Imp" or "Halfman", Tyrion Lannister of House Lannister is the younger brother of Cersei and Jaime Lannister.Jaime Lannister portrayed by Nikolaj Coster-Waldau and filmed as a skilled swordsman. Cersei Lannister is portrayed by Lena Headey and Queen of the Seven Kingdoms of Westeros. Daenerys Targaryen is portrayed by Emilia Clarke. she is the princess of the Targaryen dynasty. Jon-Snowis another game of thrones characters is portrayed by Kit Harington. There are lots of another main character of Game Of Thrones and we discuss it later. but the main thing is that we share some funny character transformation. Here you can see some amazing difference between these Game Of Thrones characters in the form of now and then in imaginary word or can say as memes.
Reader's cave community share some creative and marvelous sketch "then and now" difference. Hope so you really enjoy this. share your experience below the comments and impressions.
#1 White Walkers !! Oh, You're Just Loving This, Aren't You?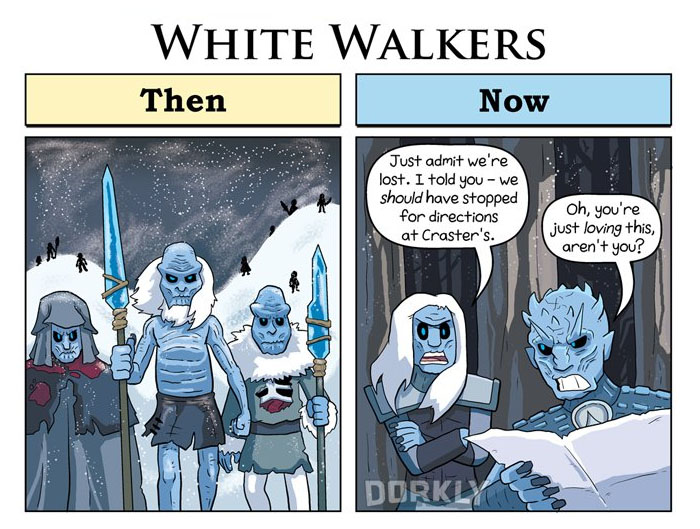 #2 Arya and Bran Transformation In Now And Then In Game Of Thrones Characters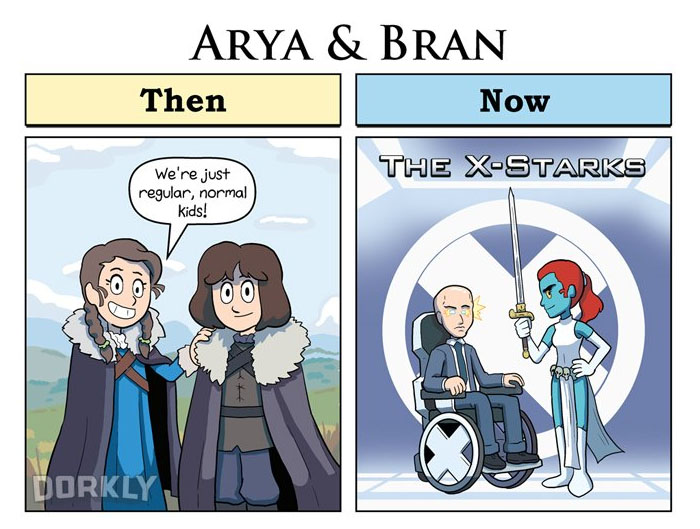 #3 I Should Try To Be A Little More Assertive.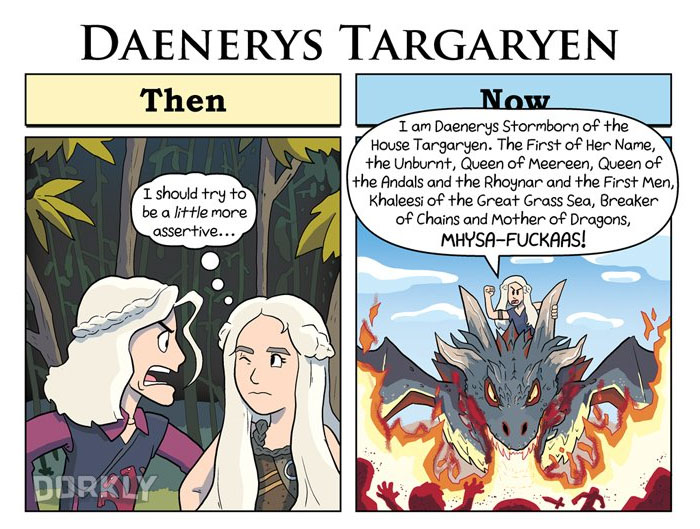 #4 Jon Snow I'm Sad That I'm Bastard