Growing Up In An Indian Family
[G]rowing up in an Indian family has lots of benefits and disadvantages. Because here you have to teach with love as well as some kind of instruments like a stick, hockey, bat, slap and much more. Here for Upbringing tradition is that if you control your child then you have to use such type of instrument. New generation thinks if you get birth in Indian Family then this is the curse but it's not true. Below we discuss some unique Indian family incident.
Readerscave community share some unique sketches about the Growing Up In An Indian Family. If you really like this then never forget to share and comment.
you may also like this Brutally Hilarious Comics
#1 The Whole Workout Is Useless When Your Lifestyle And A Surrounded Crowd Create Objection On You Like Are You Gay.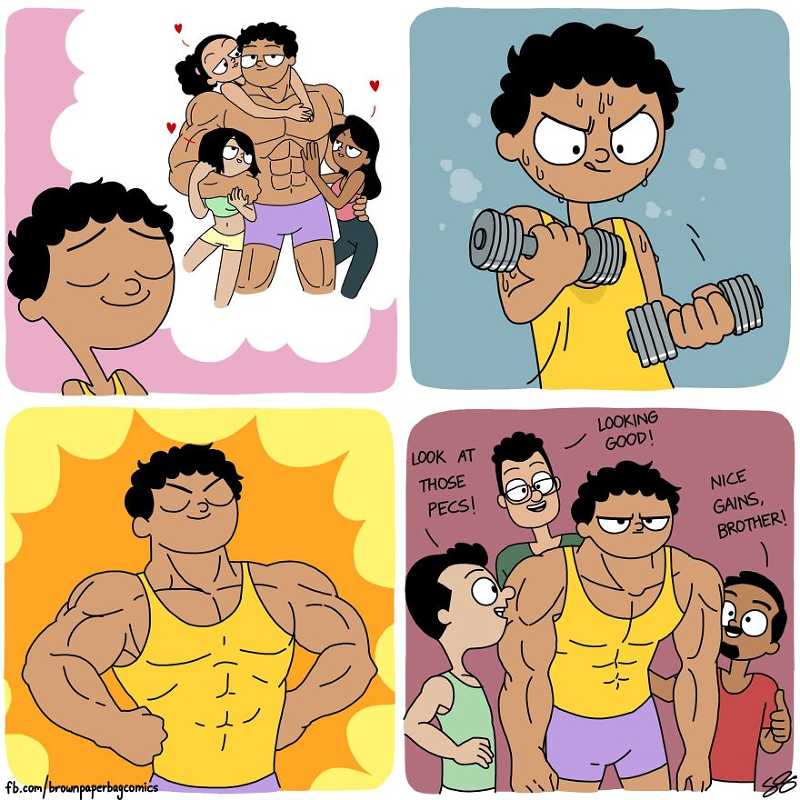 #2 So I Guess We Have A Guest Coming Over.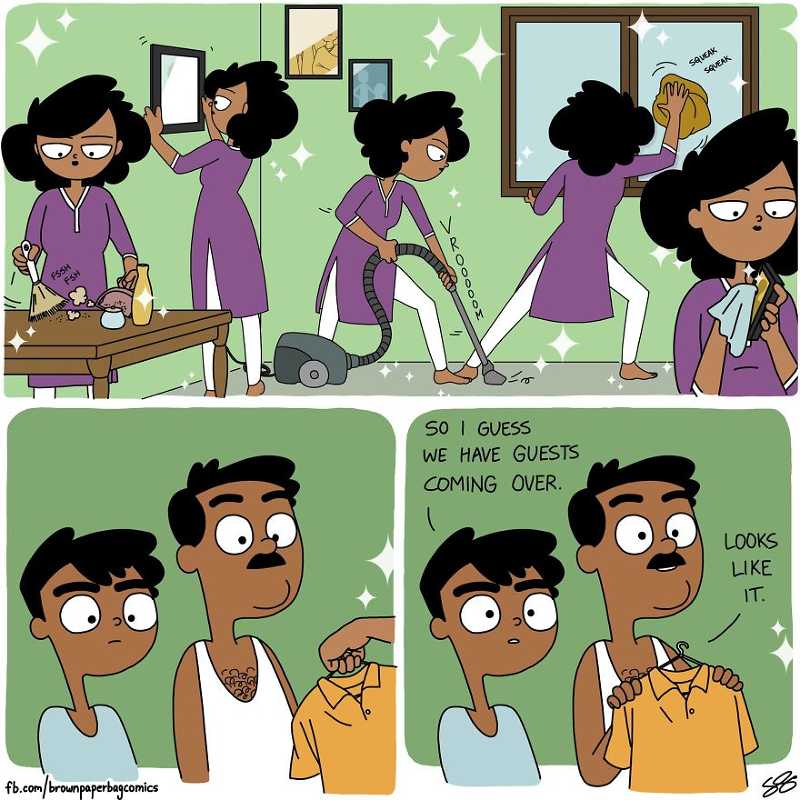 #3 Your Papa And Grandpapa Are 90 Percentage Stay Nude In The Home.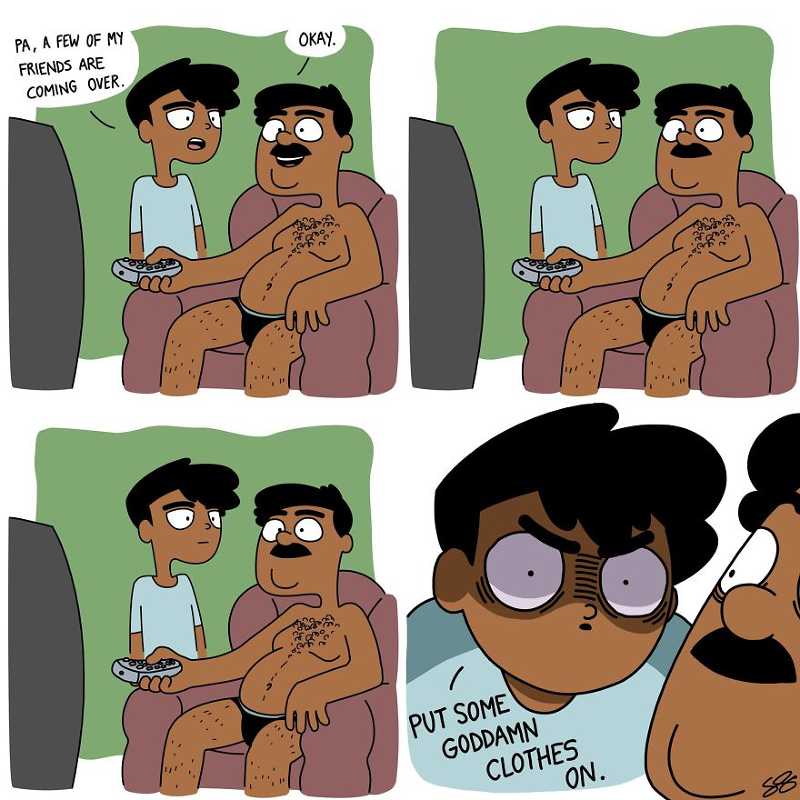 #4 Even Our Holy Books Are Also Alert You Everything About Ladies, No One Change Her.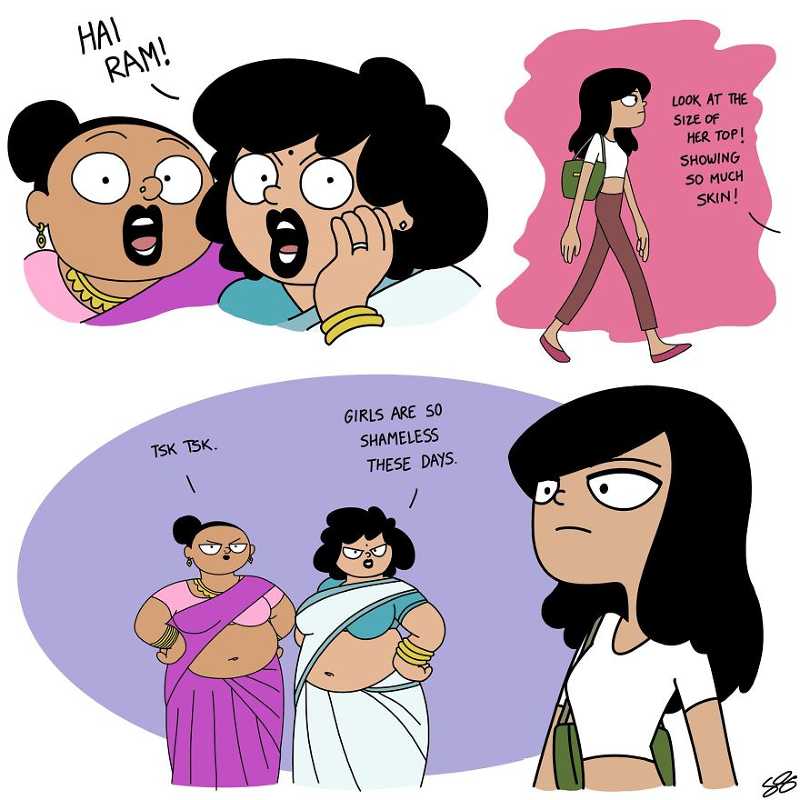 #5 In Indian Custom When Going Anywhere With Your Family Then In Your Every Trip Have A Definitely New Story About Mom Dad Fight.