#8 Actually The Guy Is Lying On The Tweet That Got Hammered.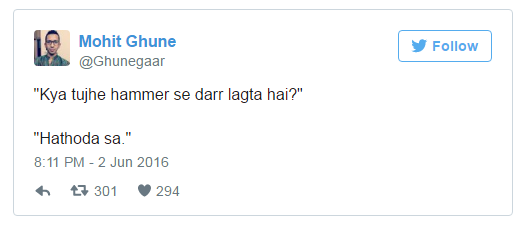 #9 My Doubts Are Now Cleared, Abhishek Is Mumma's Boy.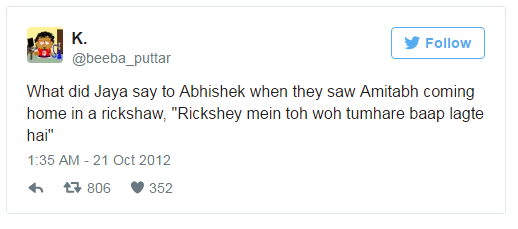 #10 When Your Dad Tries To Act Smart And You Out Smart Him.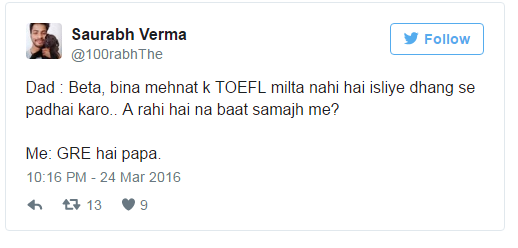 #11 Now There Are Multiple Meanings To The Latter Sentence. On You People!

#12 Popeye The Sailor Man! DSLR Man Pee Pee.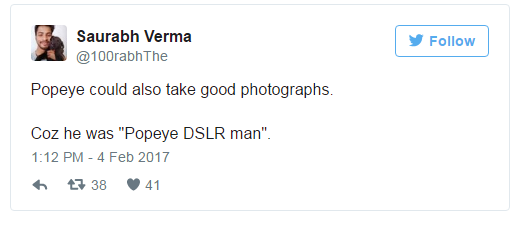 #13 That Is An Accurate And Appreciable Use Of Hinglish.

#14 Because Khuda-Na-Khaste, And You Know Macroni Is Not Pasta.