Heart vs. Brain Comics
[H]eart vs. Brain, It had been and will always be a topic of debate whom should we listen to in a situation when there is a difference between the reactions of our passionate heart and our witty brain. Although doctors say that heart is an organ responsible for pumping blood to different parts of our body 100,000 a day but the moments of joy, love or a heartbreak are far from the intellect of our brain and are experienced more by our loving heart.
Reader's Cave has decided to share with our readers some revitalizing comics created by TheAwkwardYeti that redefines the heart vs. brain dilemma.
#1 This is the story of everyday, We need to find a Balance.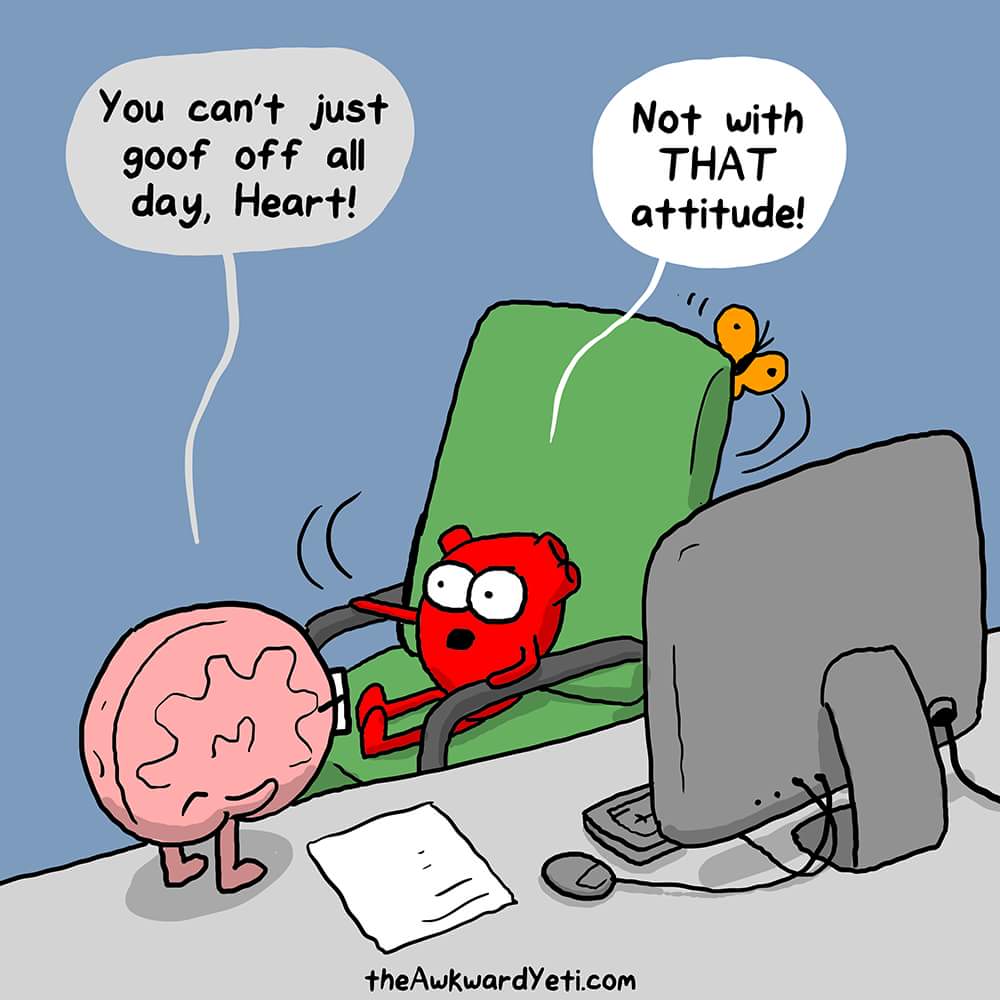 #2 Heart is willing to be social, what about the brain?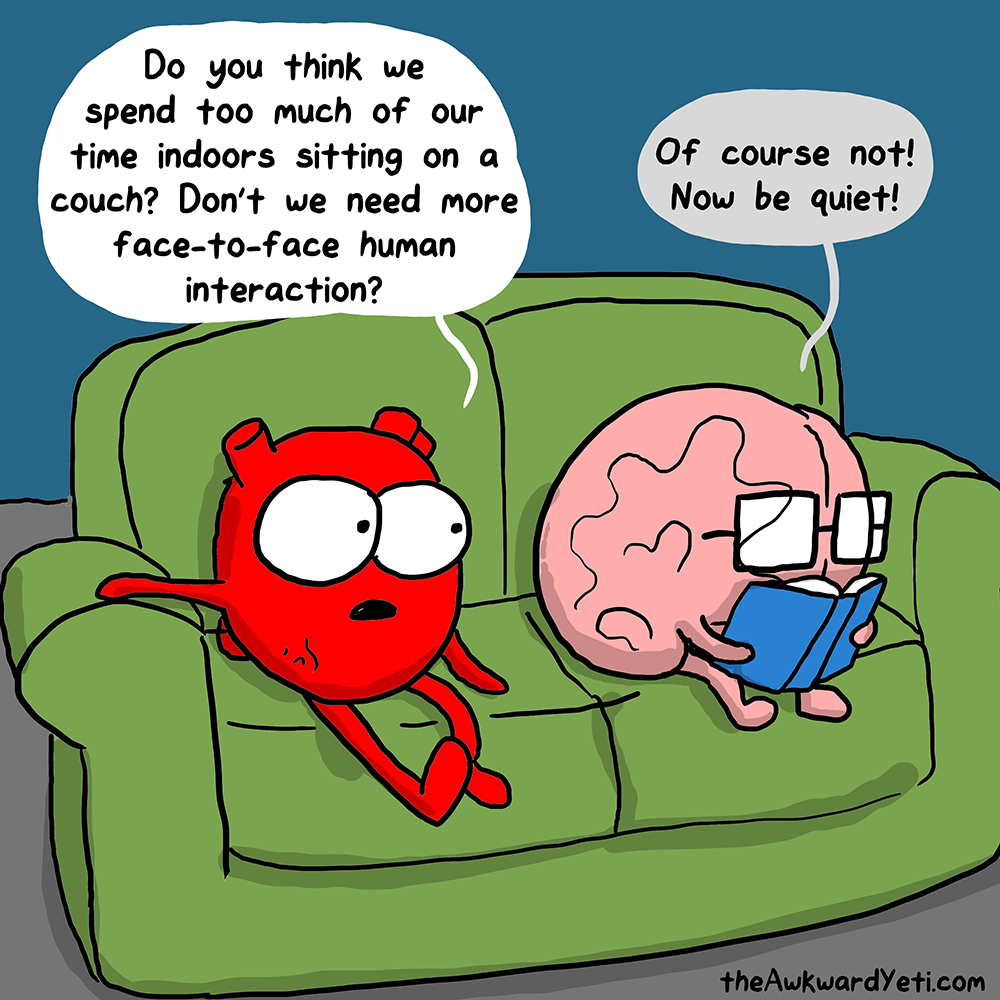 #3 Exercise? We will begin tomorrow said the Heart.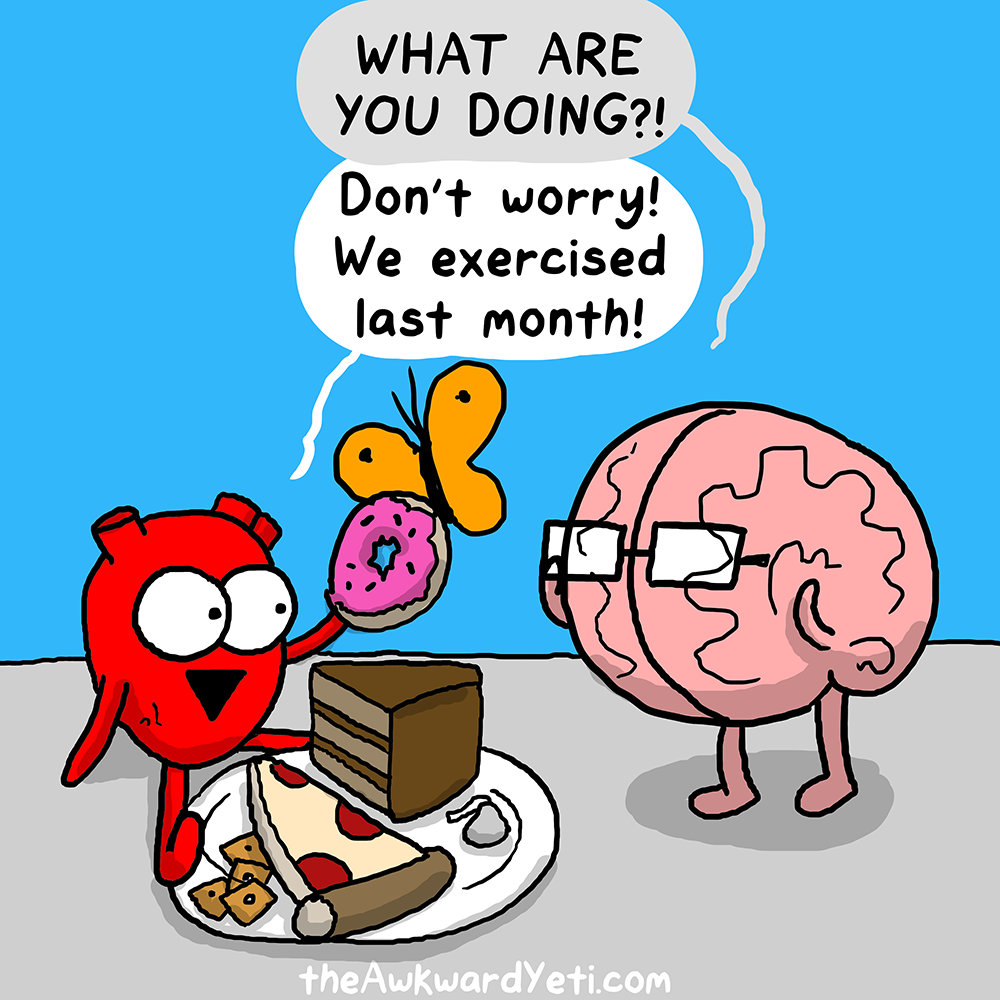 #4 It is Heart vs. Brain peeps, who cares about the teams