#8 Now nobody can cheat the Indian citizens abroad.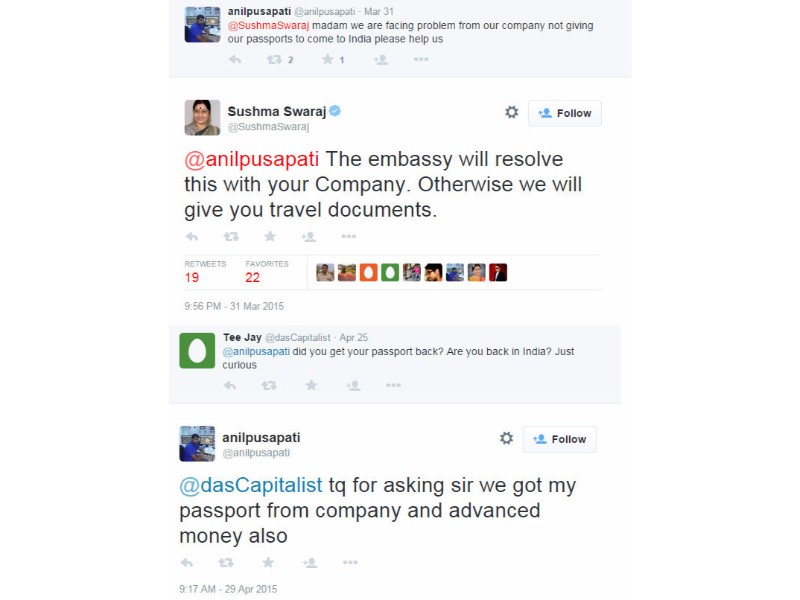 #9 Natural calamity can't be controlled, after effects, can be mitigated.
MEA opens 24 hour Control Room for queries regarding tragic #NepalEarthquake. Numbers:
+91 11 2301 2113
+91 11 2301 4104
+91 11 2301 7905

— Vikas Swarup (@MEAIndia) April 25, 2015
My colleague @PiyushGoyal has offered to send engineers and equipment to restore the power grids in Nepal

— Sushma Swaraj (@SushmaSwaraj) April 25, 2015
#10 Almost everyone receives a reply from her.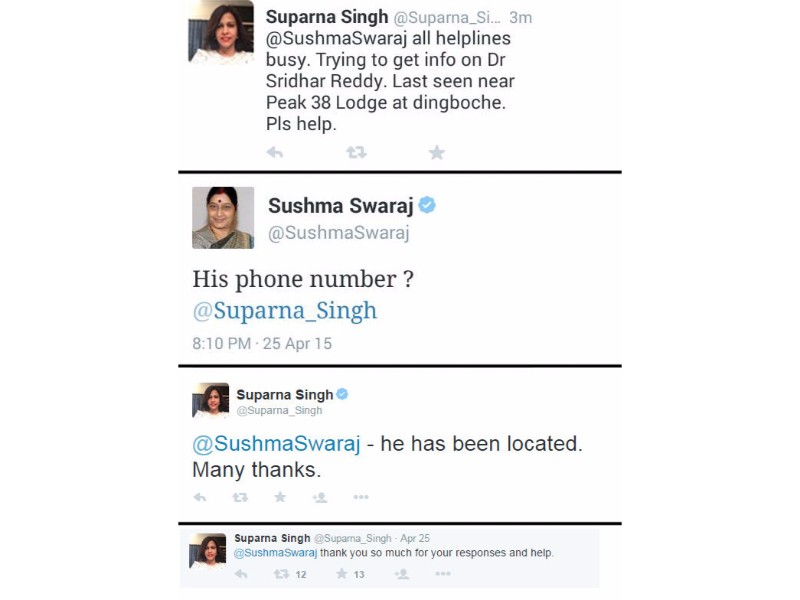 #11 Faith in Indian Politicians restored.
Such things sadly get brushed under all the other noise! Jai hind! #win pic.twitter.com/5sKDCnzrjn

— Mihir Bijur (@MihirBijur) April 10, 2015
Have you seen this kind of bold operations anytime in the recent past, I am enthralled by her dedication to work and her daring attitude to tackle the obstacles?Being a fan of her working style I would love to share her achievements with everyone out there, would you? Even if you do not support a government, you cannot deny the fact that badass Sushma Swaraj is one of the finest ministers that India ever had.I would like to see what are your comments on this post are or If there is any scope of improvements in the facts stated, please do mention.
[text-blocks id="1566″]