Snapchat CEO Statement
[W]atch your words before you speak them they can become your actions and if your actions are not right you can be a cause of your own destruction.A similar thing happened to the world renowned "Snap Inc." a company that owns Snapchat after the unverified comments by its CEO Evan Spiegel. The Chief Executive Officer of Snapchat inclusive found himself in a lot of trouble after after Snapchat CEO statement about his insecurities on the use of Snapchat for the world's second largest country (population wise) that is India got leaked by an ex employee in his lawsuitagins the company.
In a variety report an ex Snapchat employee Anthony Pompliano has filed lawsuit report against the Snapchat see where he claimed that in one of his interview(s) Spiegel said that "This app is only for rich people. I don't want to expand to poor countries like India and Spain." The statement caused a disturbance in the Indian Twitter sphere and the people of the country are showing the real respect to the Snapchat company by uninstalling the app and writing the reviews against the CEO and the company. The young billionaire experienced a bump after Snapchat CEO statement, the Twitter is trending with the hashtags like #BoycottSnapchat and #UninstallSnapchat.
Soon after the trend began on the Internet the company says that it is a completely wrong information and the employee who accused the CEO has already been fired long before for his poor performance in the company. The full story is still under investigation and we will keep you updated on this news about Snapchat CEO statement, by the time we get the whole story here are some of the reactions by Indians that will surely make you understand why India is the ruler of the Internet market and anything wrong against India can put you in the darkest storm.
#1 The Foolishness.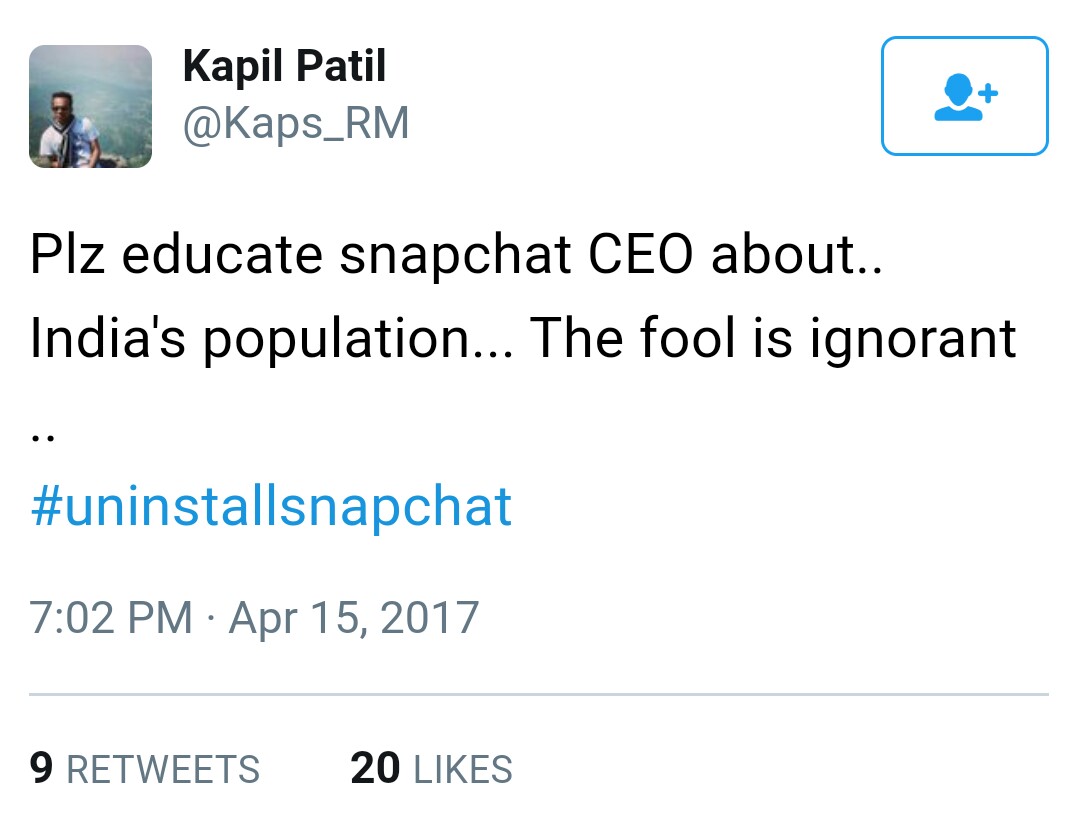 #2 Business Begins Here.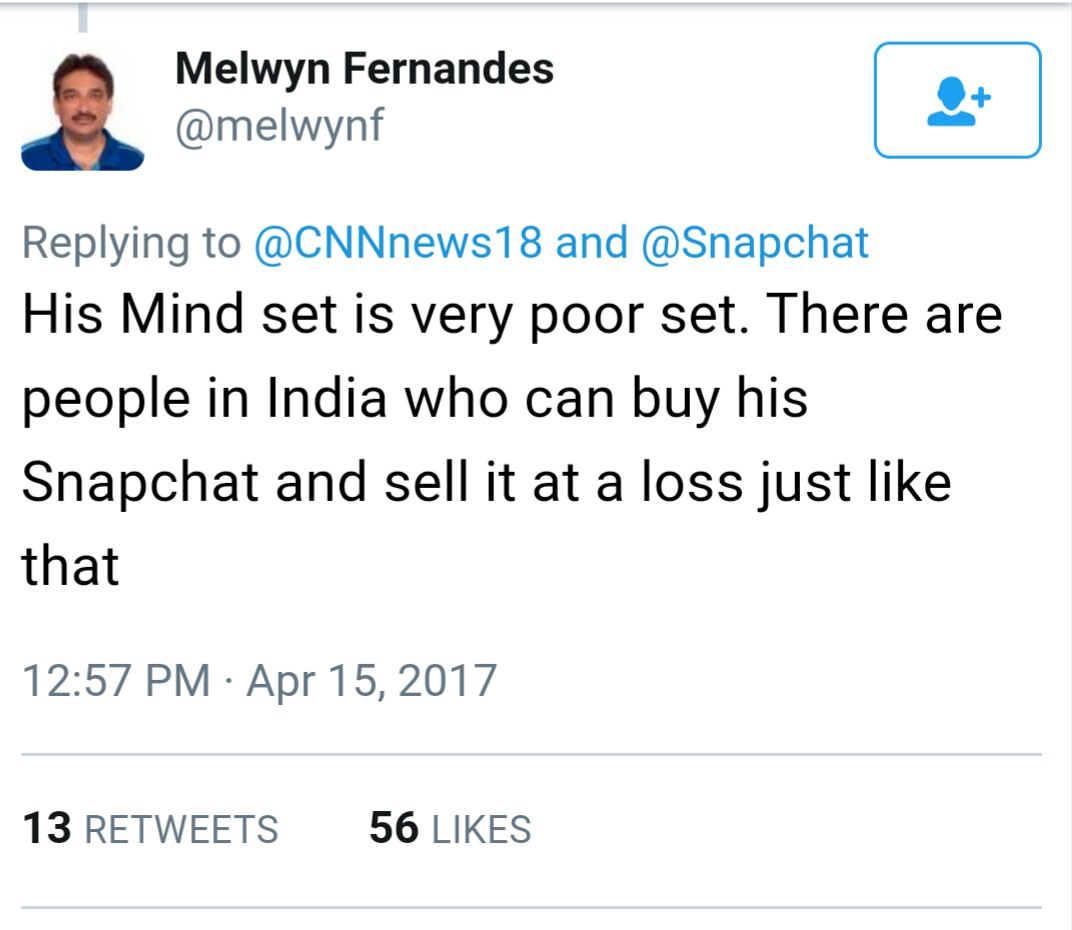 #3 On Repeat.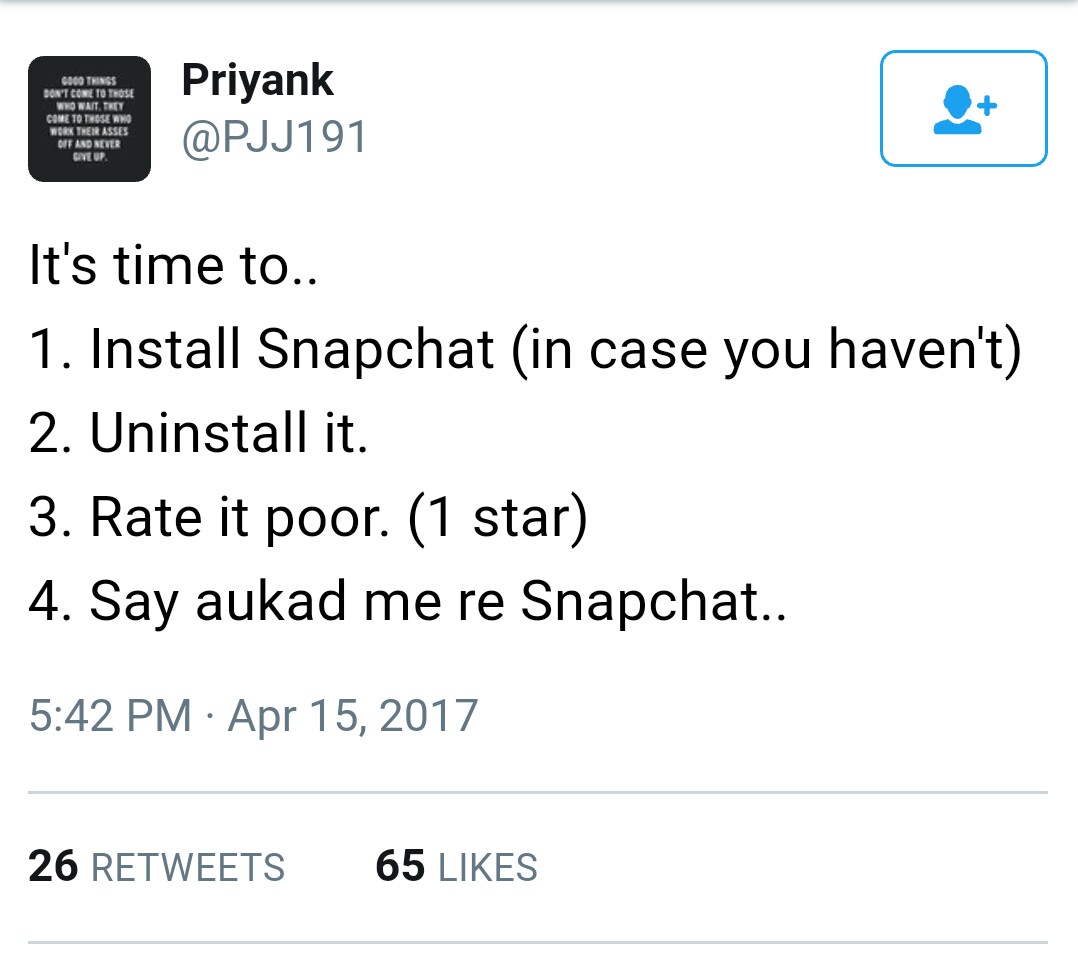 #4 The Effect Is Visible.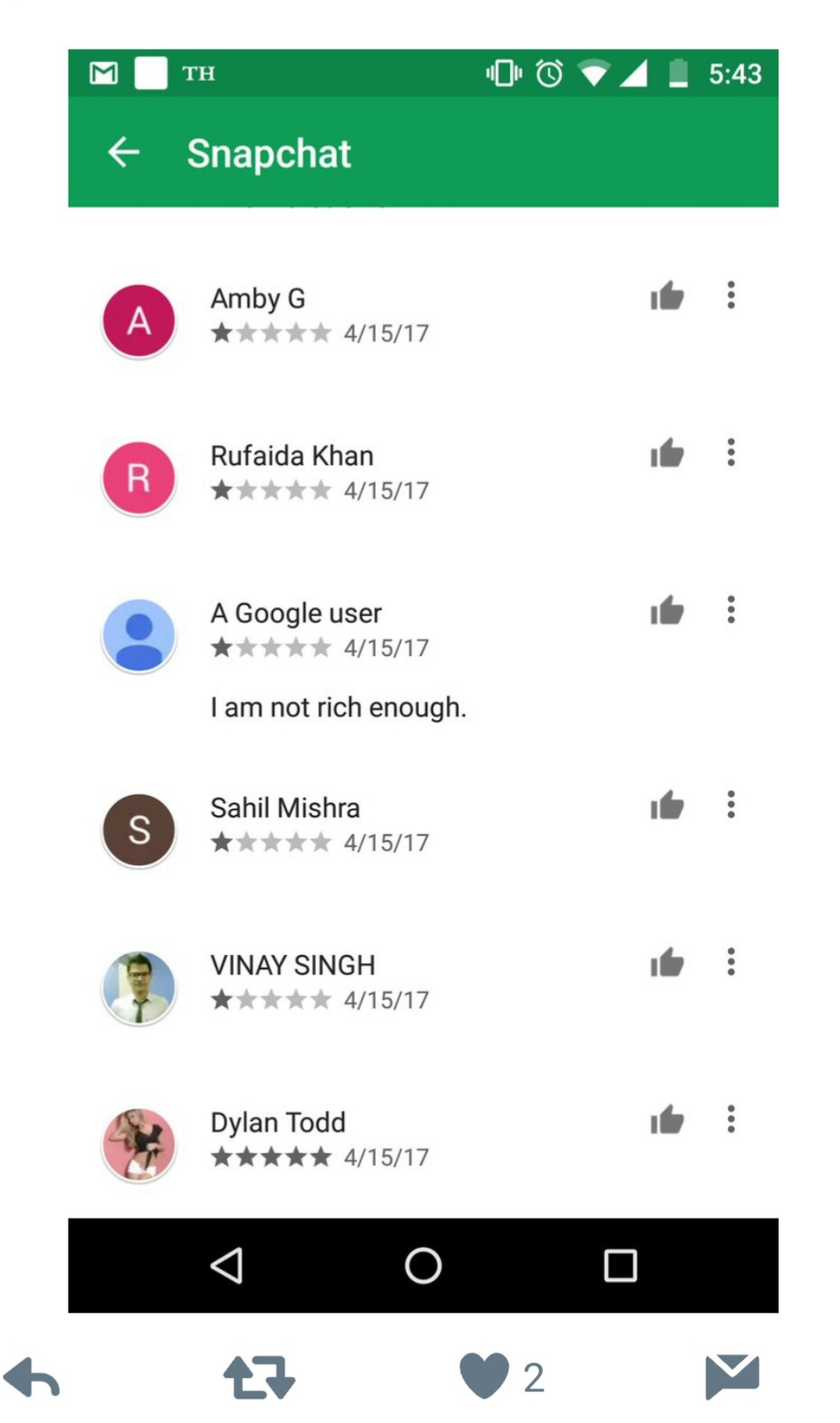 #5 Futuristic.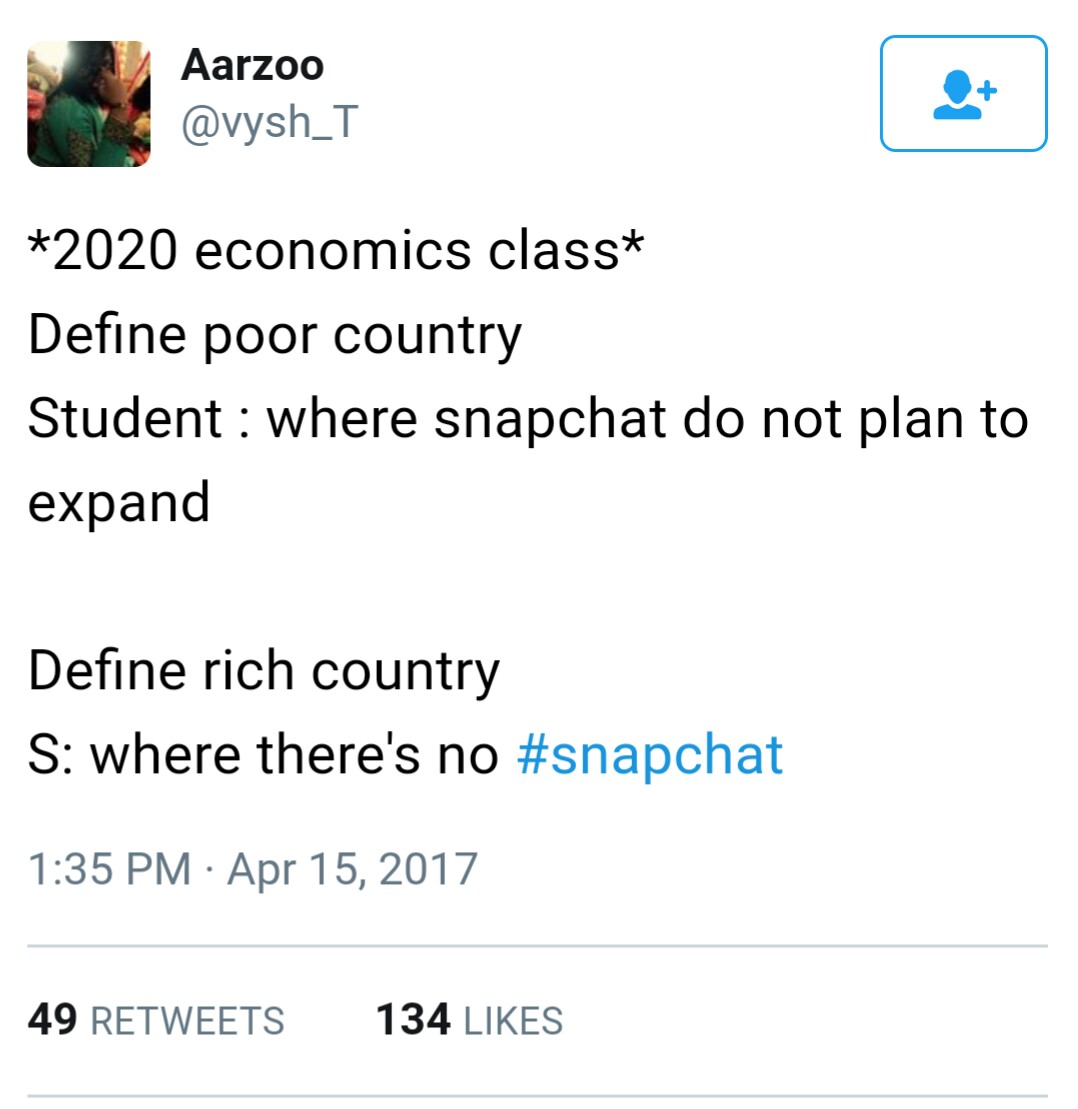 #6 125bn Ratings Matters Right?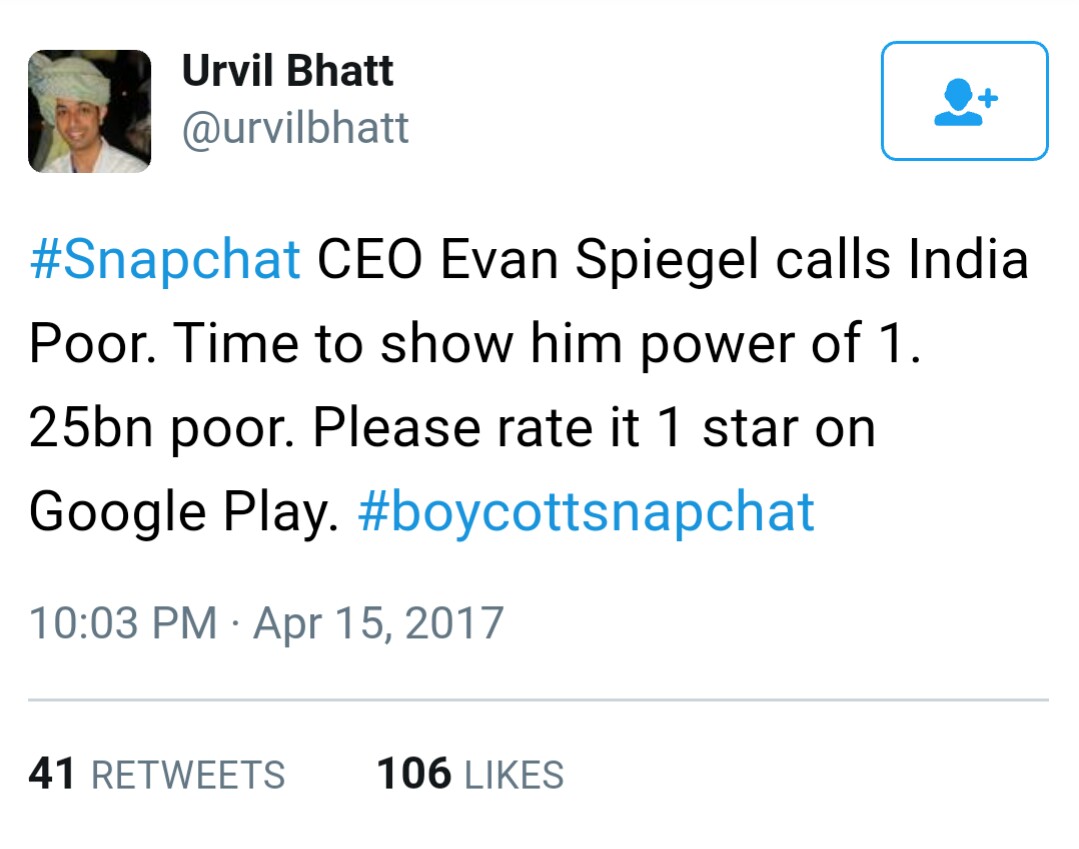 #7 Install It Rate It.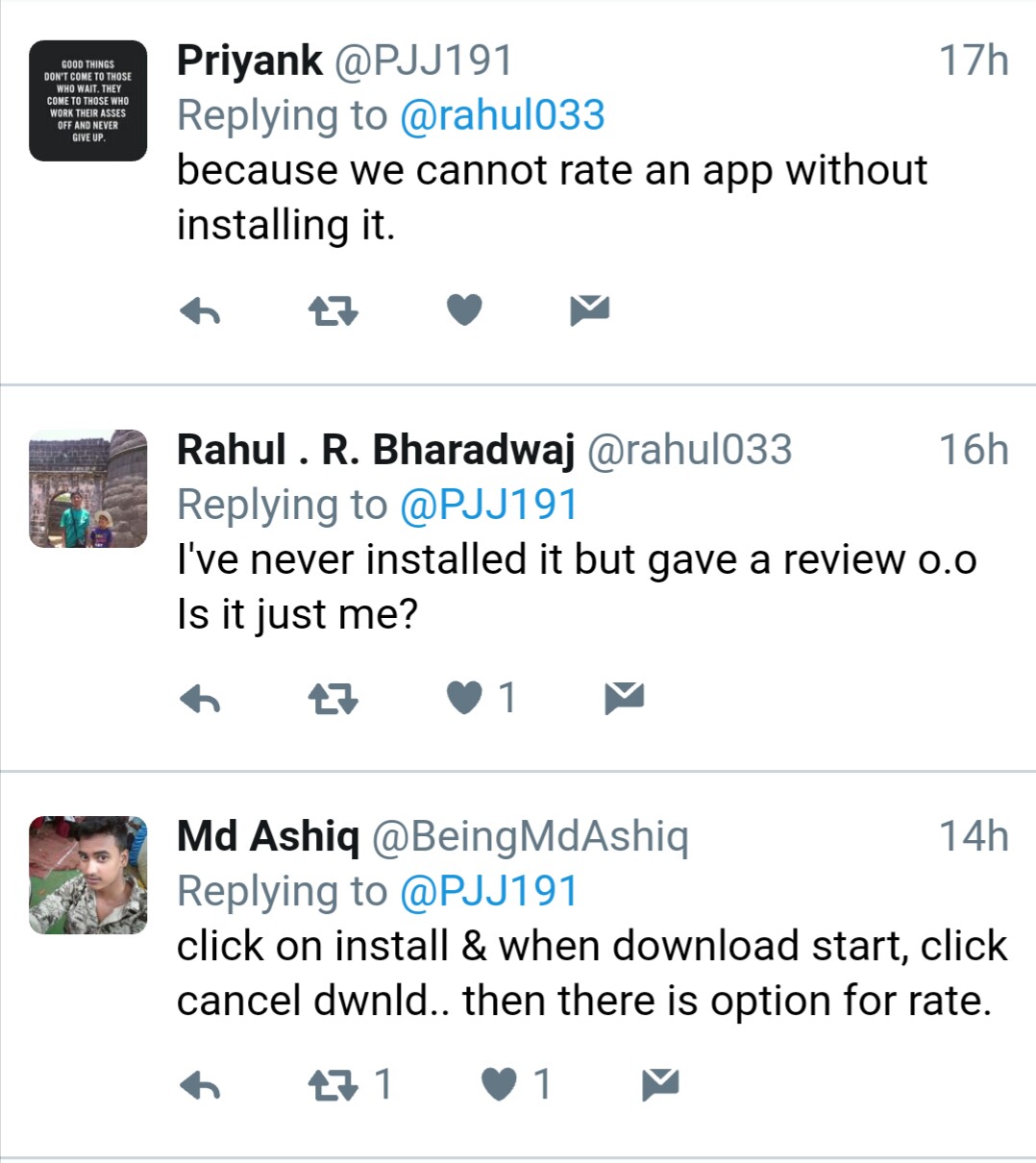 #8 Boycott It!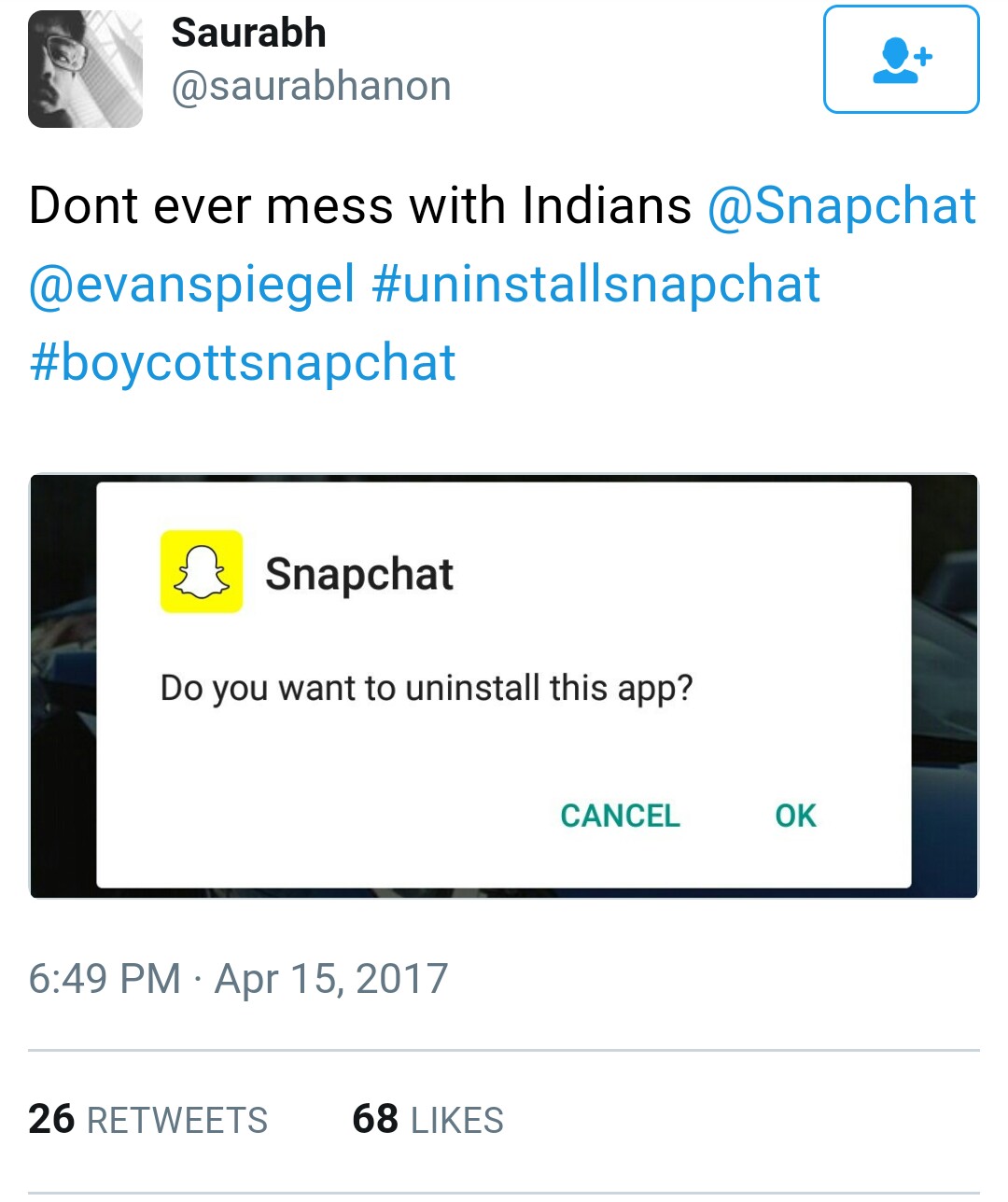 #9 See The Comparison.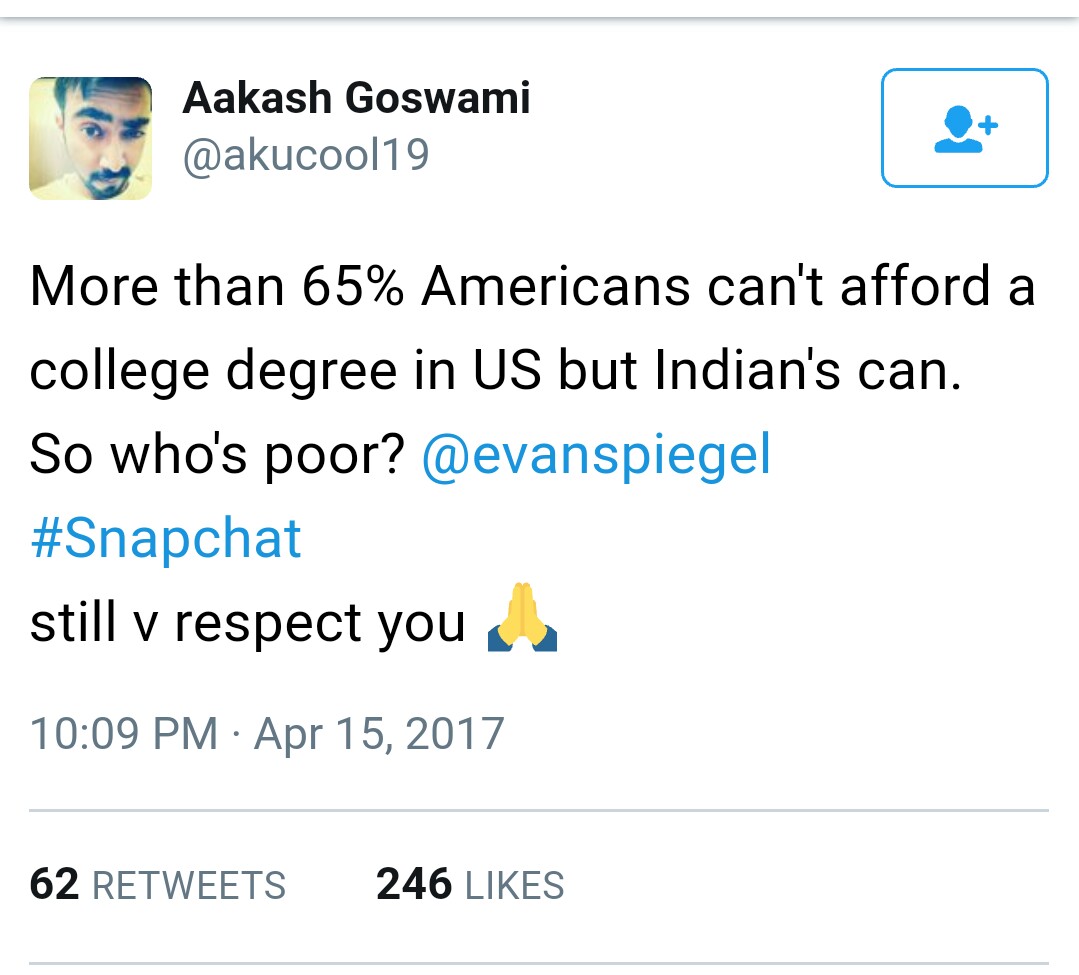 #10 Replied Accurately.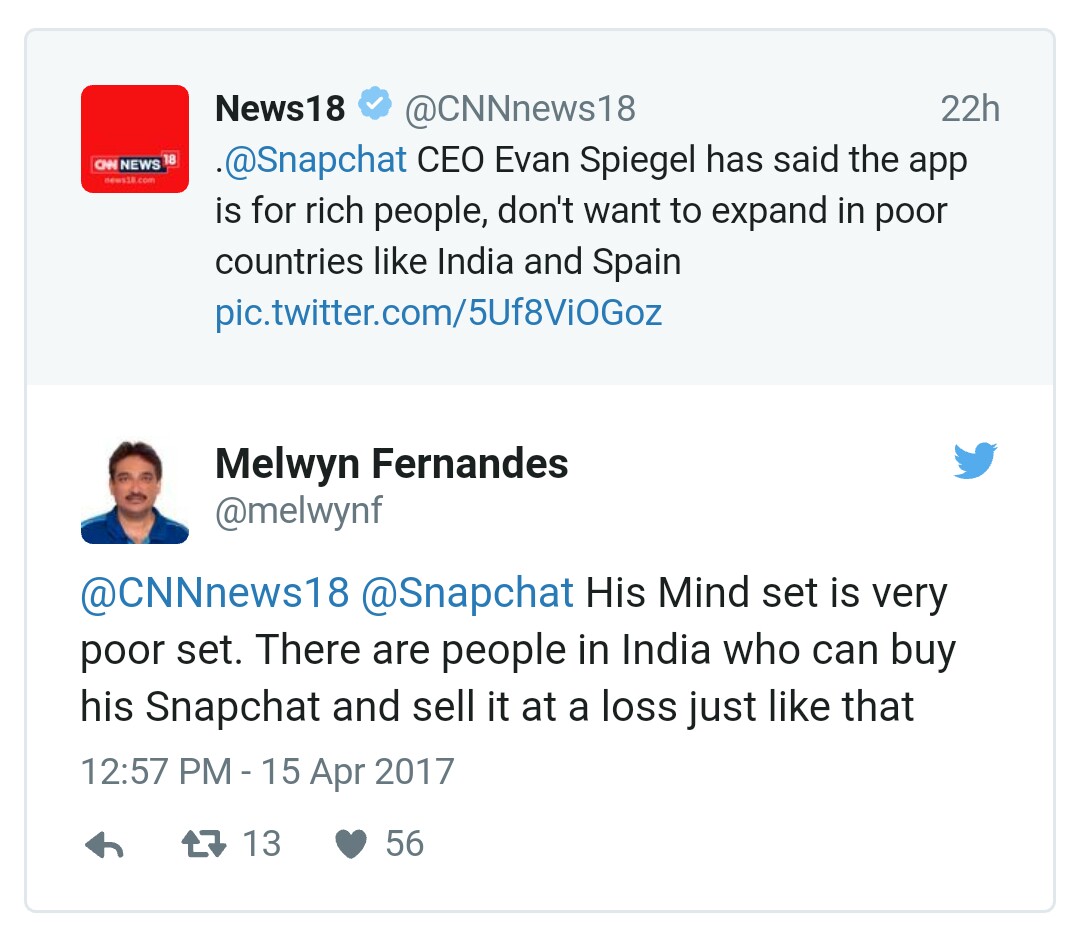 #11 7 Times.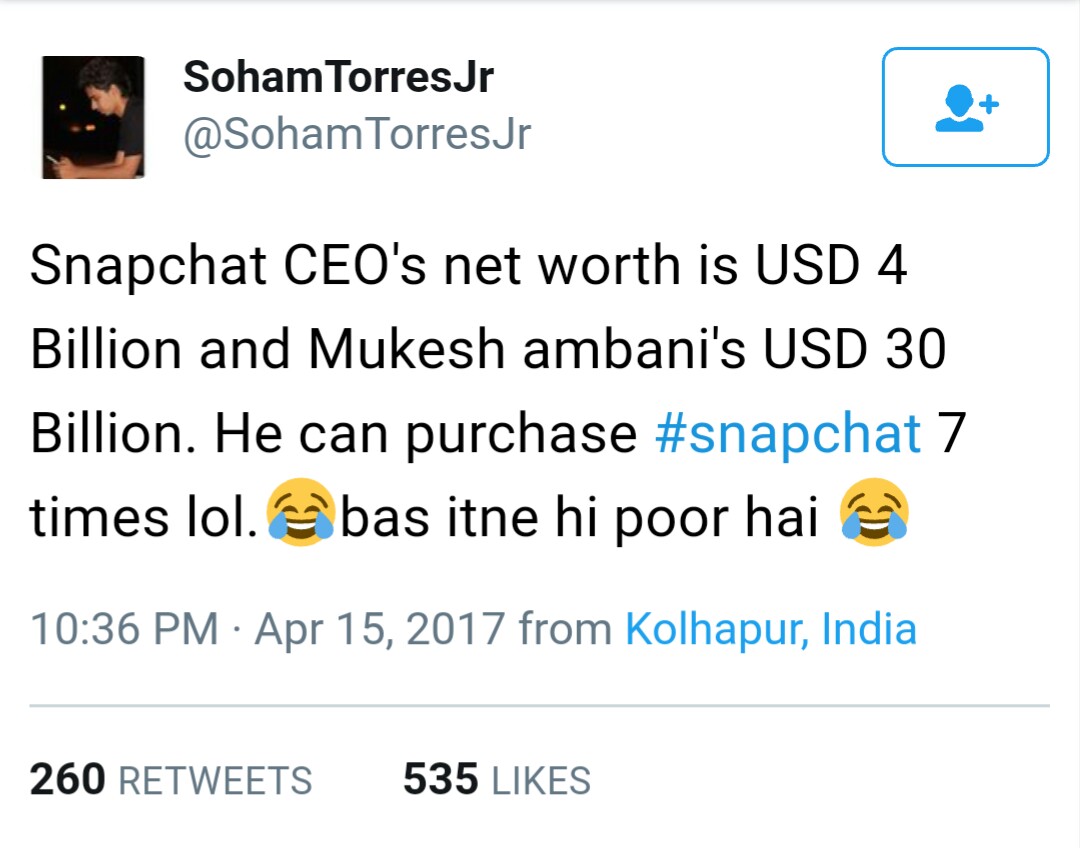 #12 A Lesson In Process.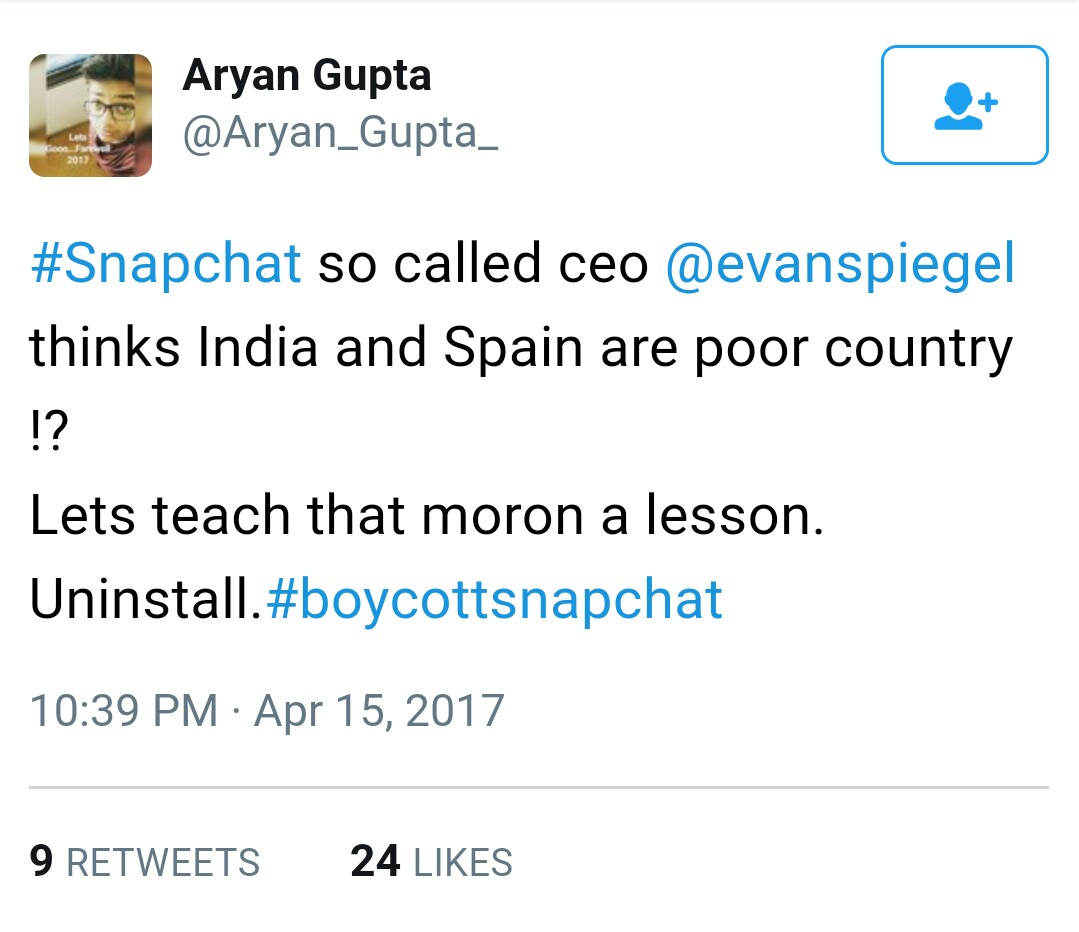 #13 Rating Below 1?