Justin Bieber Lip Synced
[W]herever you go today the one thing that you will find people discussing is Justin Beiber, yes the singer is just into the news because of a concert he performed in at Mumbai(India). People in India are so enthusiastic and welcoming Justin Beiber himself stated in in his address to the audience that he has never expected such love. But the thing that is disturbing the fans today is the news about Justin Bieber Lip Synced the songs during the concert.
Soon after his performance, twitter has received enormous tweets regarding the Justin Bieber Lip Synced show and fans are not Okay about it. We are here with some of the tweets that may make you feel sad and some of you might get angry too.
#1 Seriously It May Affects On The Heart And BP Patients.

#2 Good Way To Give Comfort To Your Heart.

#3 Great, But All This Was To Think Before Buying Tickets.

#4 It Is Such A Situation That The Balls Have Come Under Weight.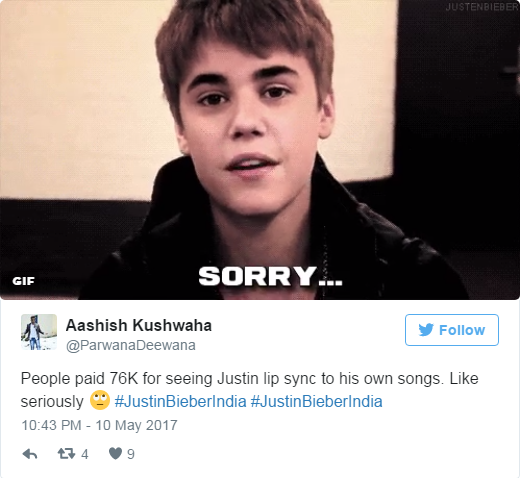 #5 75k Amount Is More Than Enough To Make Chutiya.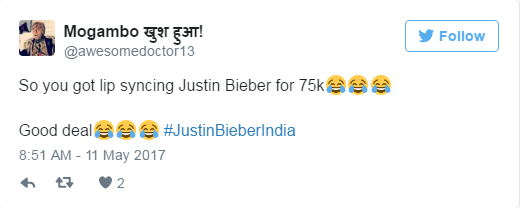 #6 Dude Please Next Time Don't Try To Lip Sync In India.

#7 Why People Says Sorry After KLPD.