Kapil Sharma
There are so many comedy shows in the world of entertainment, but it is very interesting when two comedians get together in a show. Yes, it happened in The Koffee With Karan Johar show where Kapil Sharma invited for an episode. Kapil Sharma gave funny replies to questions asked by Karan Johar. Questions like "What's the biggest English word you know"?, "You makes everyone laugh but who makes you laugh"? ,  "Have you ever fall in love"? , " What would you do if you woke up as Kangana Ranaut One Day"? and the most interesting question "So what do you do for $ex?" are asked by Karan Johar to Kapil Sharma.
Here Reader's Cave represents some pictures from The Koffee With Karan show which was attended by Kapil Sharma.
#1 When Kapil Sharma Couldn't Believe The Invitation To Karan Johar's Show.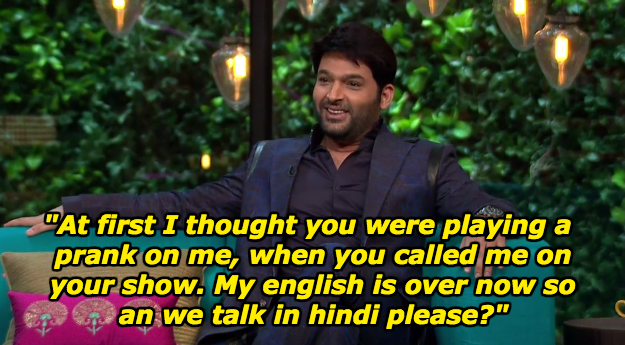 #2 When He Had Some Questions About Synonyms.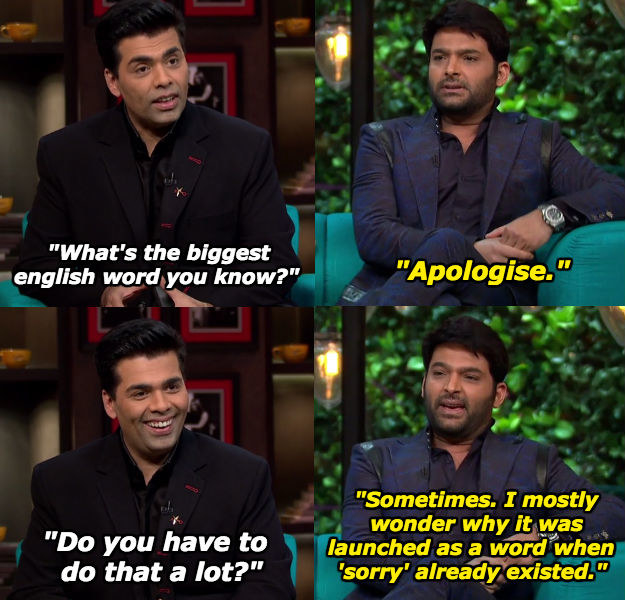 #3 When Kapil Was Unapologetic About His Passion For Singing.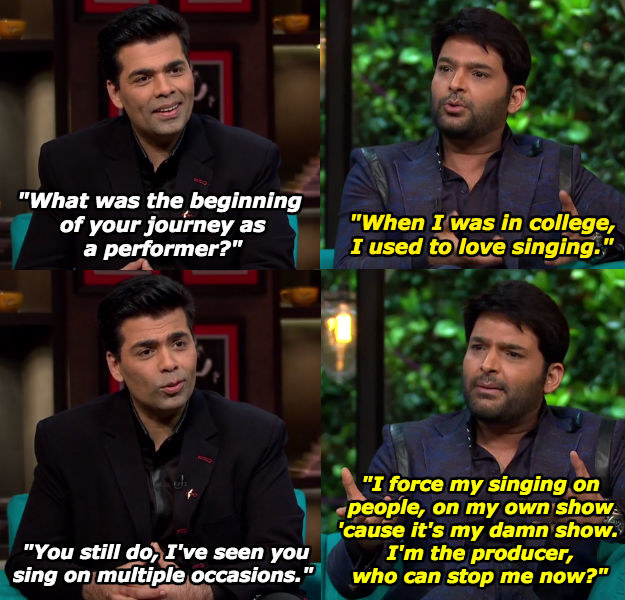 #4 When He Spoke Of Giving Up On Pursuing Playback Singing As A Career.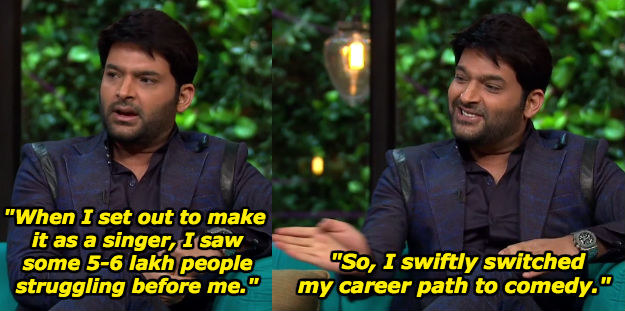 #5 When Kapil Told Karan Why The Former Makes Him Laugh.