Kattappa Killed Baahubali
[T]he year was 2015 when the most mysterious question in the world of cinema ever was asked by the record making and record breaking movie of the Bollywood "Baahubali The Beginning". The first part of the two-part movie was a blockbuster movie produced in Hollywood ever with standards even better than the movies of the similar or same genre in the Hollywood. People came out of the movie theatres with just one question Why Kattappa killed Baahubali, back then. When the film crew announced the making of part 2 of the movie "Baahubali The Conclusion" and release scheduled in 2016 the public waited eagerly and Internet was already booming with trolls and news. The disappointment happened when the release was rescheduled to 2017 and when finally the date of release of "Baahubali The Conclusion" was out the movie is already breaking records without even being telecasted in the theatres as it was going to reveal the reason behind the killing of Baahubali by Kattappa.
But wait something fishy started to happen just few days before the release of the movie people started to tell not to disclose the secret of why Kattappa killed Baahubali and as you know the human nature of doing the things we are restricted to, here we are people are trolling their friends with stories trolls and everything they can do to spoil their excitement.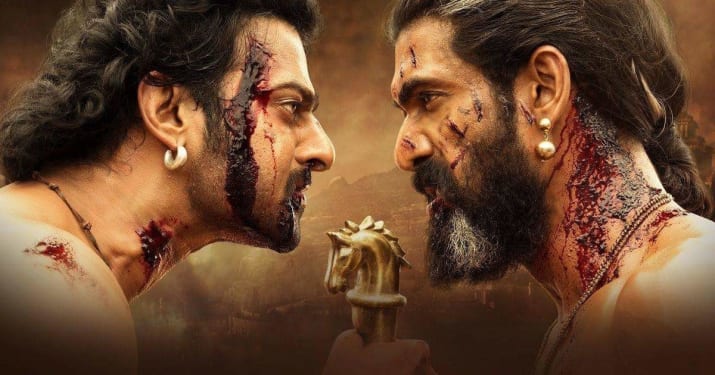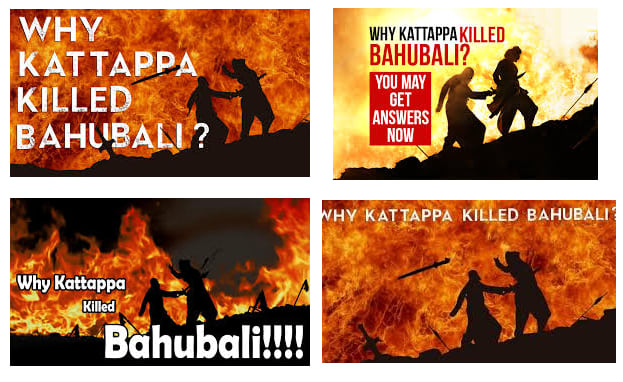 #1 Mumbaikars You Need To Answer The Second One Only.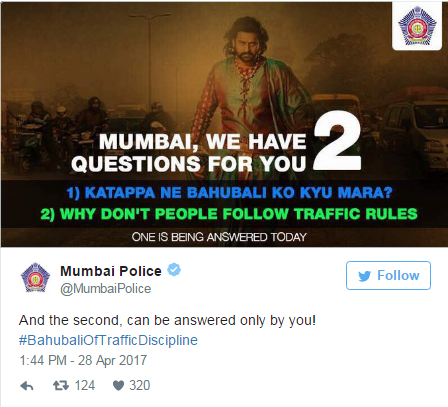 #2 And The Friendship? It Has Already Ended Bro.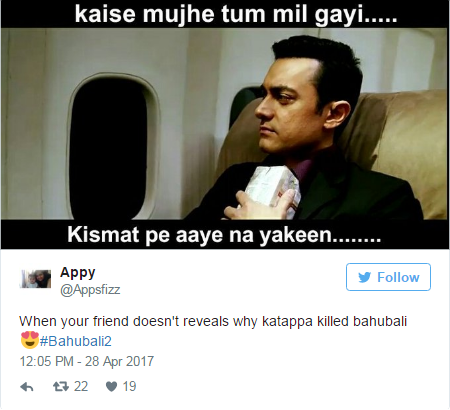 #3 Holy Shit, This Is A Sing And Gou Gonna Burn In Hell.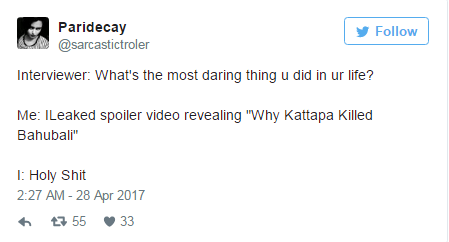 #4 Thank God Here Is A News That Isn't Causing Heartbreaks.

#5 The Lifetime Of  Yours Is Gloomy.