Koffee With Karan
[K]offee with Karan is a reality show in its's Season 5, it has become better than ever. The Best and the beautiful part of that show is captivating and public demand conversations by the celebrities. A filmmaker Karan Johar hosts this show, Koffee With Karan and broadcasts it on star world. Shahrukh Khan and Kajol was the first star invited by Karan Johar. This show changes the trend and introduces a personal life of actor and actress. In this reality show asked a volley question to the guest and they have to answer as quickly as possible. On the contrary in some cases its depend upon the inviters, may or may not the respond to the question. Karan Johar in every session invite the most famous celebrities and directly ask some of a counter verses question
Karan Johar in every session invite the most famous celebrities and directly ask some of break up verses question, In the first episode of Koffee with Karan Season 5 introduce Shah Sukh Khan and Alia Bhatt. The reason behind the popularity of Koffee with Karan shows that he discloses the secrecy of celebrities. This show creates a many a controversies, one of them was a statement from Deepika about Ranbir in the show which later became the cause of Deepika Padukone's and Ranbir Kapoor's breakup. Reader's cave shares you some hilarious moments from Tiger and Jackie shroff's "Koffee With Karan" episode.
#1 Seriously girls are a waste of time.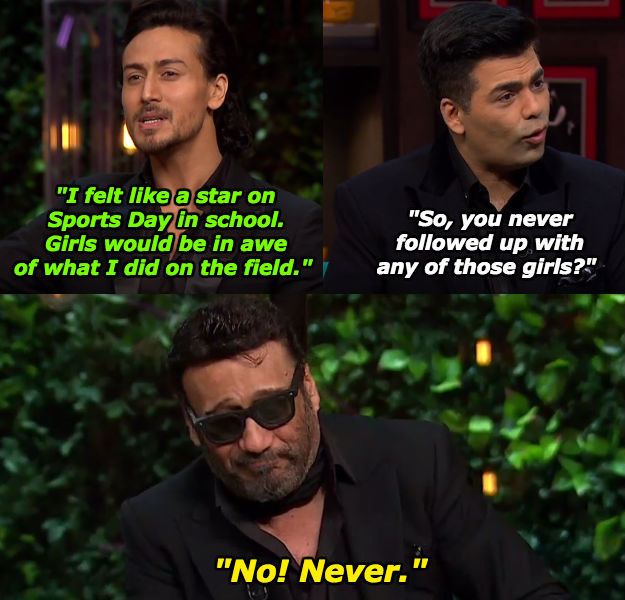 #2 Jackie answers like a playboy.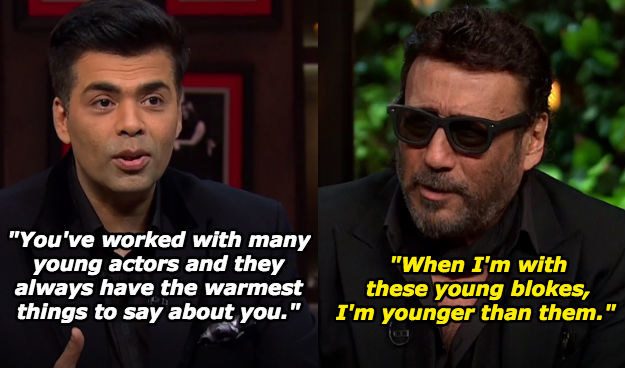 #3 Jack demands a psychiatrist.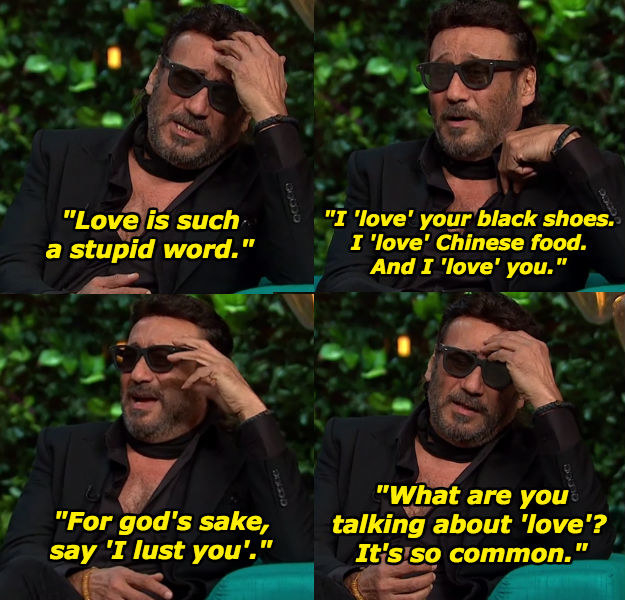 #4 When Jackie dominated Tiger.