State Memes
[I]ndia is the largest democratic country in the world and most populous country. Democracy of India has 29 states, and each state has a different culture and several excellent things. In a survey of India, we see some people thinking different when we talk about Indian state. People have got their opinion regarding their state or other states of India. Some believe they are different from others and few feel so proud they belong from this state.In most cases, it has been observed that as soon as one declares his or her state, the other person judges them in a particular way. Albeit, this should not be the case. Still, we cannot stop our mind from making some connections between a parson and his state.State Memes make their way due to this inescapable psychology.
29 states don't mean 29 cultures it could range from 290 to any number, India has got a lot more than already explored elements beyond anybody's imagination.State memes posted here are just a representation of few Indian states based on the popularity and problems that particular state has got.
#1 Traffic problem, awesome weather and silicon valley of India.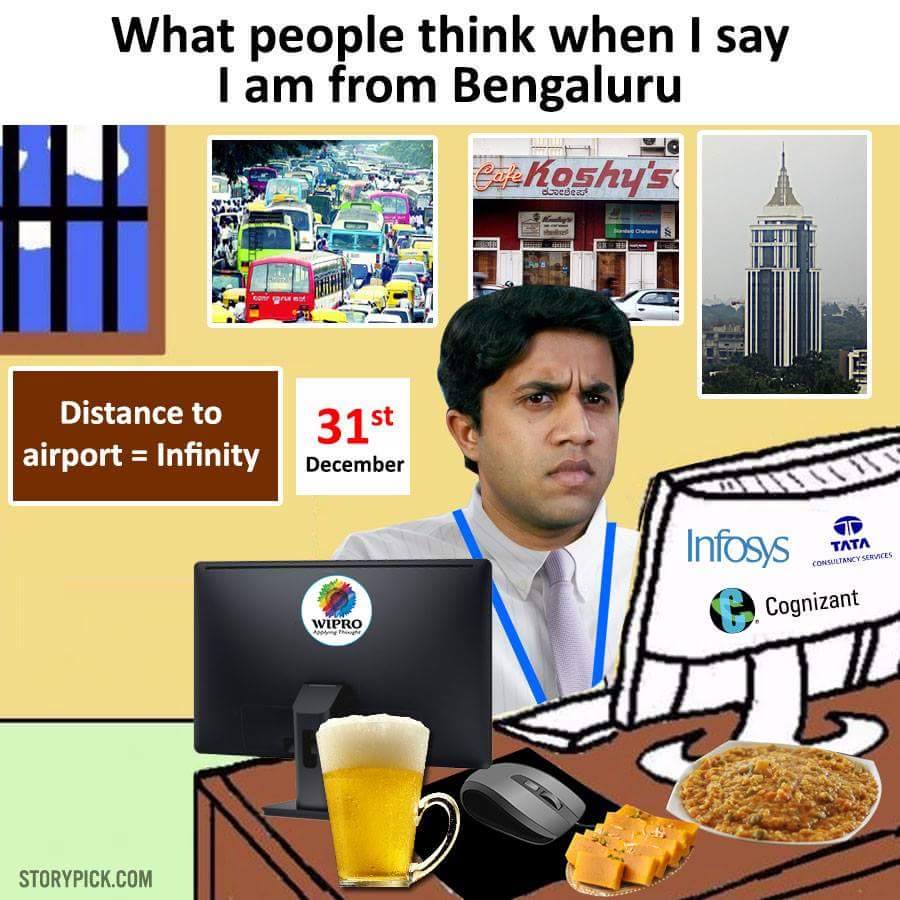 #2 Role model, Lalu prasad and dream of Rabri ;D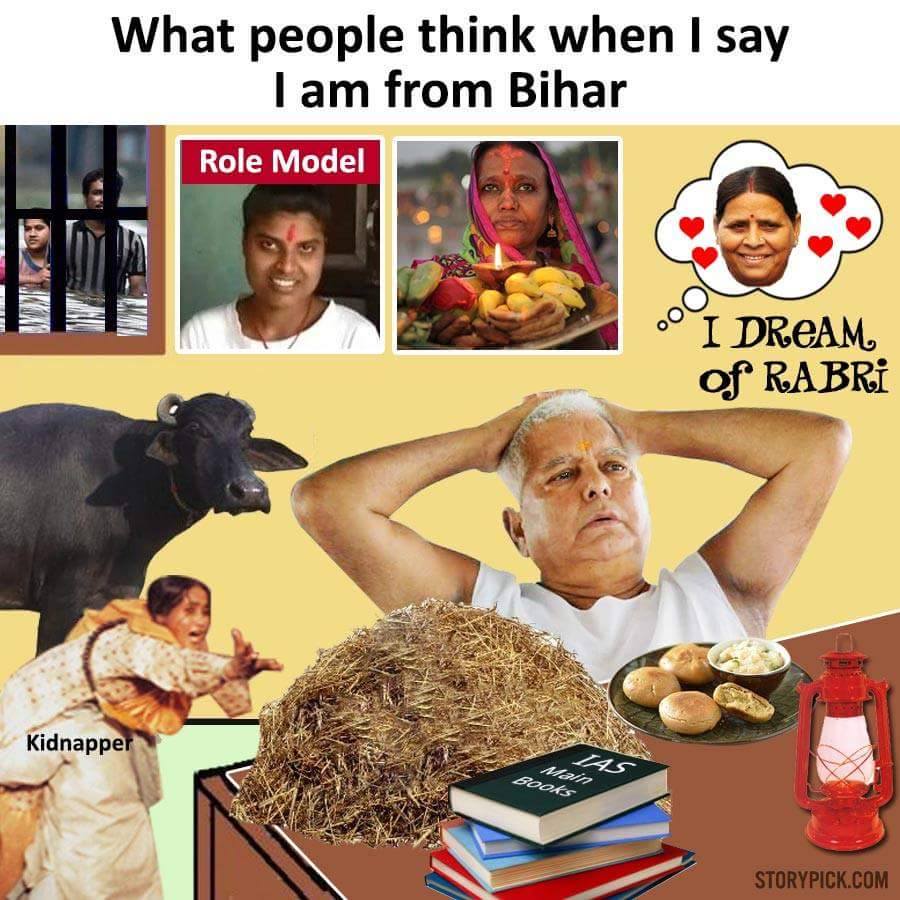 #3 Daroga babu love you hahaha 🙂