Man Deported After Tweet
[A] Man Deported After Tweet, because of writing objectionable comments on social media against renowned journalist Rana Ayub, a UAE-based company fired an Indian employee from his job. According to a Gulf News report, 31-year-old Binsilal Balachandran, a resident of Kerala used to work for Alpha Paint Company in Dubai. This company is affiliated to Sharjah's National Paints Company. Horticulture was working in this company since 2015.
This whole case was exposed by a post from Rana Ayub. Ayub posted the message sent by Balchandran to his Twitter handle. After reading his tweets, he came to know that Balachandran sent him objectionable things in the Facebook Inbox. Balachandran, the man deported after tweet has also bessn accused of sharing objectionable posts against Islam on his Facebook page. When the company got its information, he saw Balchandran's Facebook account and questioned him.
"We have investigated allegations against Balchandran," Maruti Al Rifai, the HR manager of the company, told Gulf News. The charges against him were found to be correct, and for this reason, the order to dismiss him was issued on April 8. Later Ayub also made a tweet in this regard. He told that the company is sending Balchandran back to India. Social media platforms such as Twitter and Facebook have become a commonplace thing to target people and use abusive and objectionable language. In many cases, people also threaten people due to ideological difference. Due to system deficiencies, most of the people who do this also survive.
#1 The Journalist Rana Ayyub Made The Deport Happen.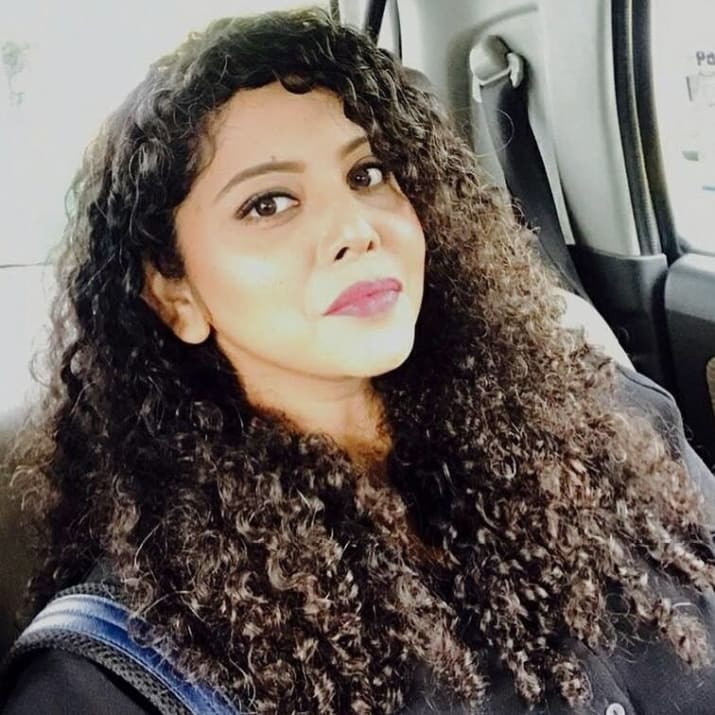 #2 Think Twice Before You Speak They Say, Think 100 Time Before You Write They Should Say Now.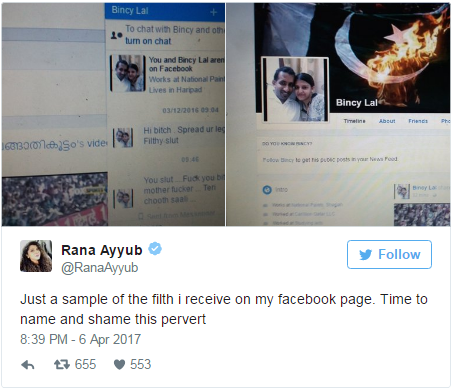 #3 Bincy Lal Got Too Much Overwhelmed With His Words.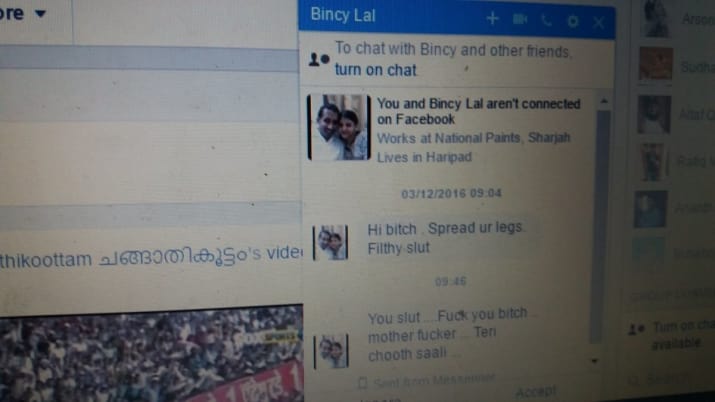 #4 Take It As A Lesson Women And Girls Are Human Beings Not Objects.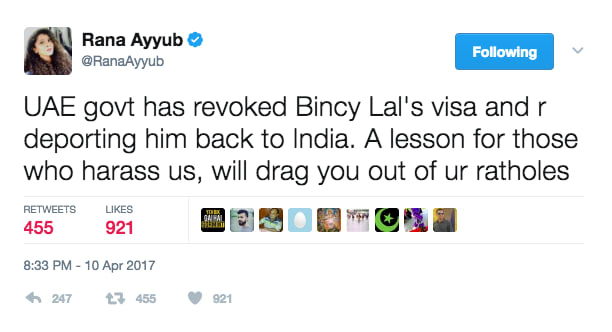 #5 Haters Or Supporters Reader's Discretion Required.

#6 The Step Has Been Taken And The Deporting Is Completed.

#7 Yes It Is A Lesson For Everyone Out There. SHAME!

#8 We Congratulate Her Too, Hope Everyone Could Be Like Her.

#9 The Girl Is Setting A Real Example.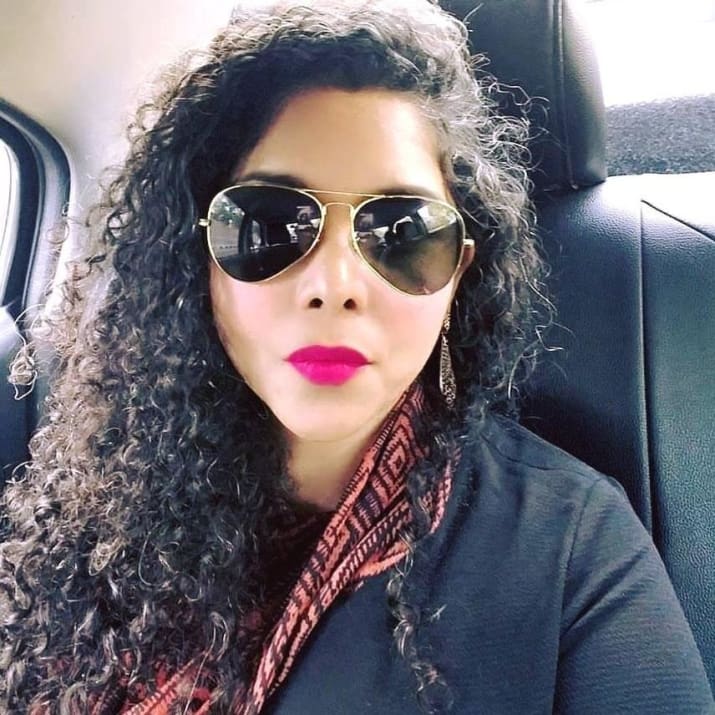 #10 What? You Shall Demand An Apology.

#11 Corporates Should Be Looking Towards National Paints From N ow On For Benchmarking The Safety Of Their Staff.

[text-blocks id="1566″]