Nursery Rhymes Re-Imagined
Every person in his childhood age learn so many rhymes and enjoy them by singing with their friends. If popular nursery rhymes re-imagined for adult life then it becomes Adult-rhymes. There are so many rhymes like Jhonny-Jhonny, Humpty-Dumpty, twinkle-twinkle, lalla-lalla lori, Jack & Jill, Chanda-mama, Aloo-Kachaloo, Lakdi Ki Kathi, Machli Jal Ki Rani etc which you know since your childhood time. Imagine that in college or office your professors and boss sings nursery rhymes with you after changing it in funny rhymes. It's difficult to convert nursery rhymes into adult-rhymes but if do that, you should make your friends laugh.
Let's turn these type of rhymes into funny rhymes and enjoy by re-imagined these nursery rhymes with friends and enjoy. Here Reader's Cave represents some of the best nursery rhymes re-imagined for adult life.
#1 Rhyme for Alcoholic People
#2 Frustrated Employees.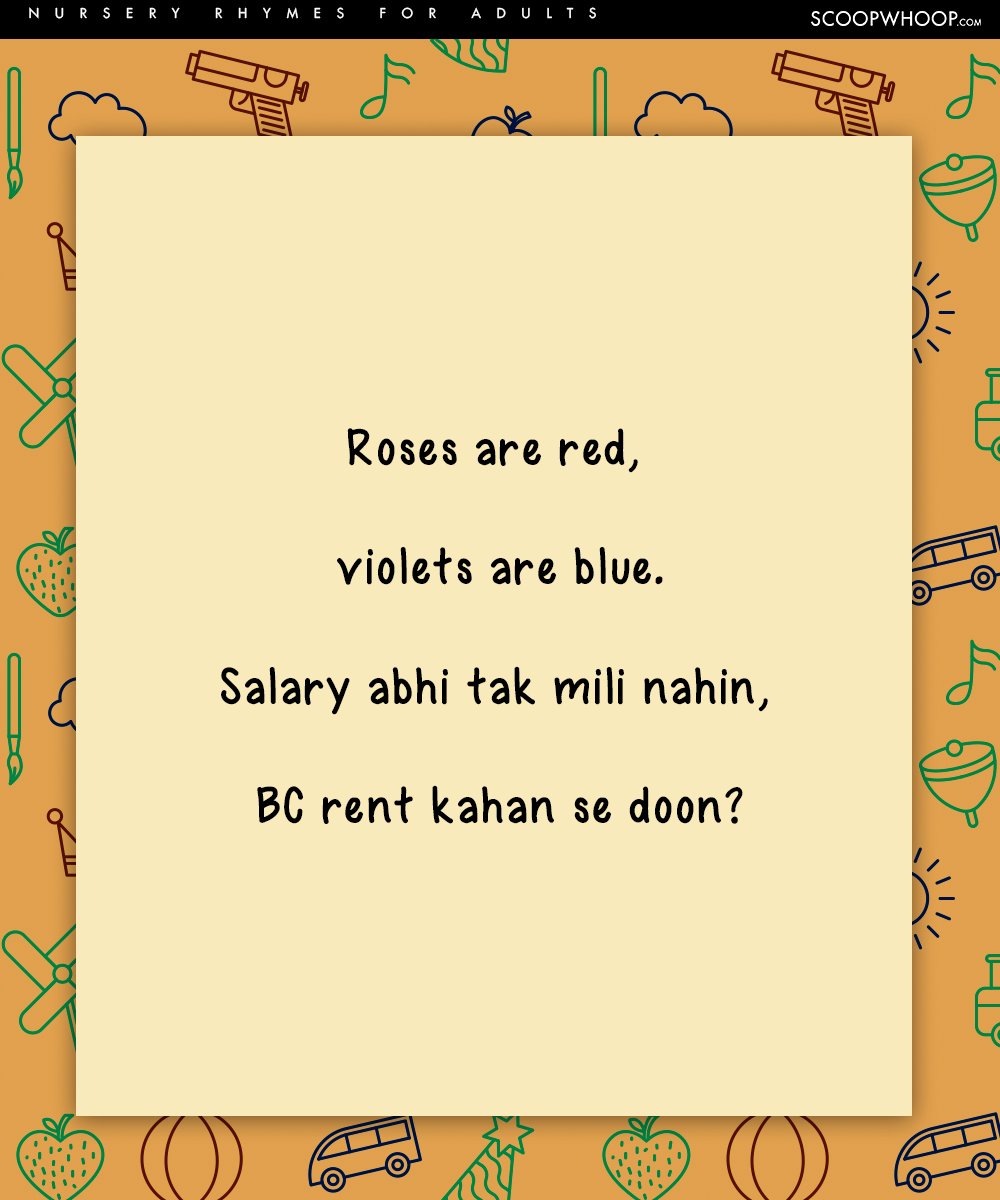 #3 Irritated by Rush.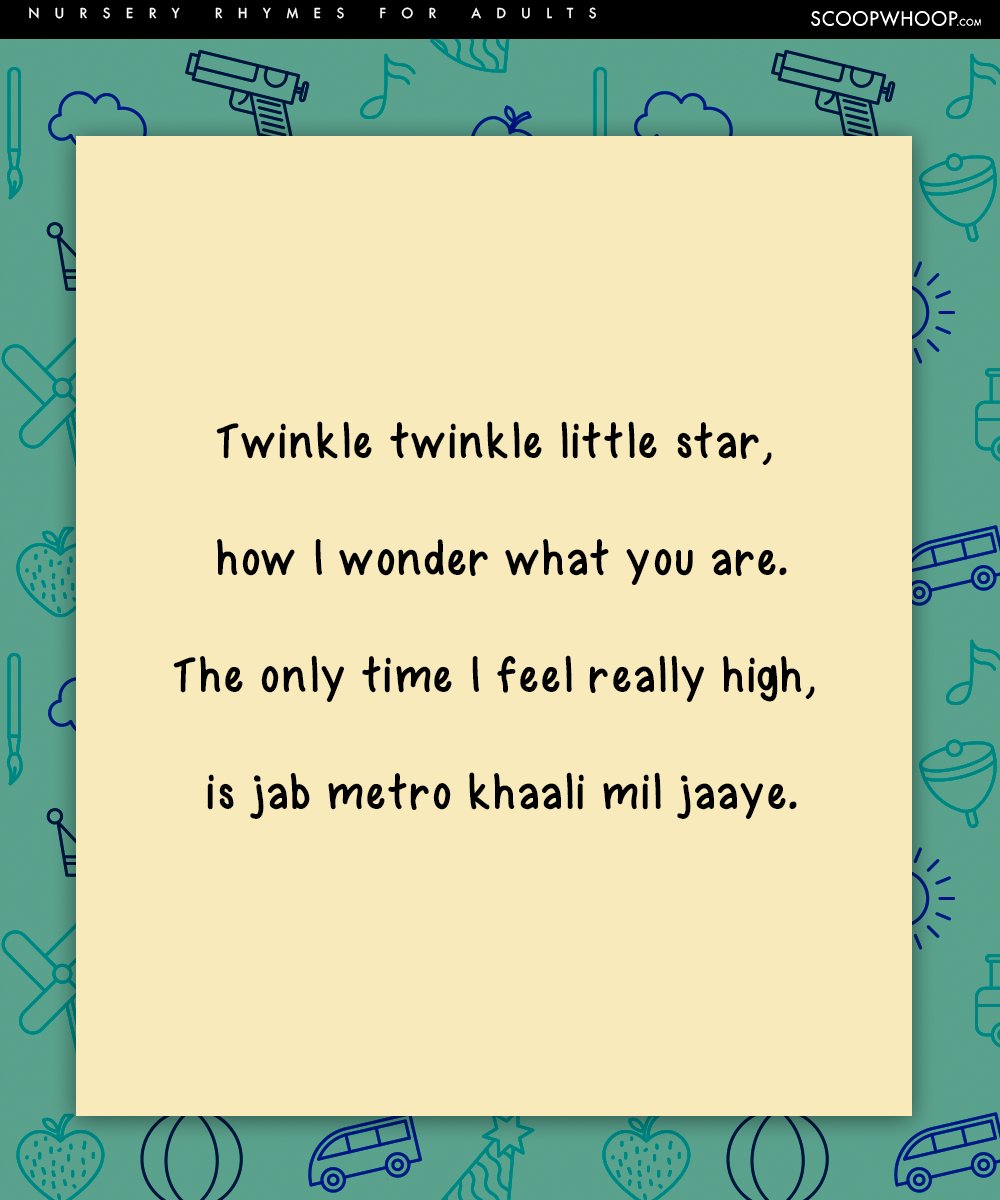 #4 Government Job Salary vs Private Job Salary