Parenting Comics
Parenthood is one of the most beautiful stages in one's life. The first time you experience becoming a parent you feel like heaven is nowhere but here in your arms. It is unarguably the most joyous moment a person can experience seeing their offspring in their lap. But do not get lured by the emotionality of the subject it is one of the toughest jobs in the world to be a parent.I am planning to show you some of the parenting comics, again be thankful and wise as parenting is not comic and is purely otherwise.Parenting involves dealing with children from an infant that cannot understand your language; your expressions are almost useless to him/her it is nothing more than a creature who can barely react to any of your any of your not so good tactics to make them happy. They will cry all the time, and it is more of a test of your patience.
As the children grow and become familiar with the world, they can understand the things more wisely and precisely.The level of parenting gets higher, and it sometimes requires more dedication towards it. A time comes when a child starts behaving like an adult, parents cannot simply ignore this transition and have to go with it reminding themselves of their childhood. This is a very precious time and makes one realize that the best time in an individual's life is their childhood. Parenting comics is a depiction of many of the ups and down that parents have to go through bringing up their children. It also shows some of the sweet struggles among children and their parents. We hope you enjoy the journey.
#1 Anything but Ice Cream dear.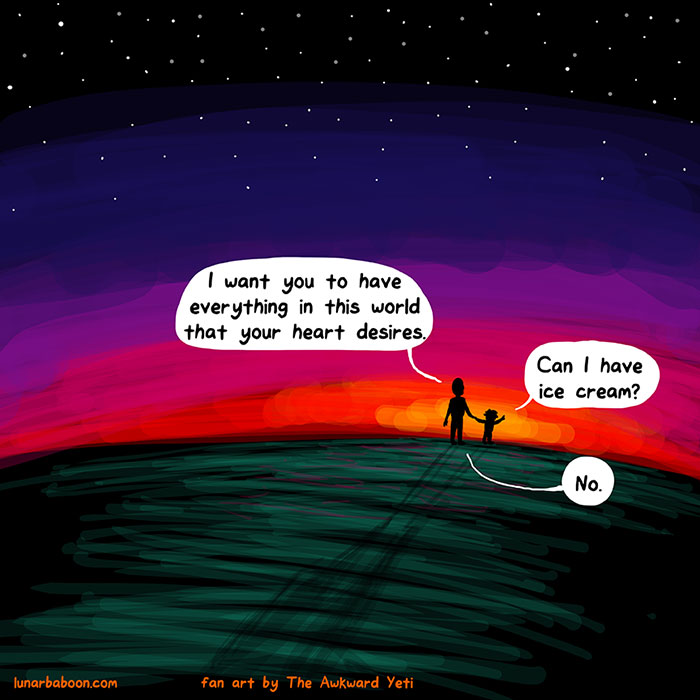 #2 The F dude.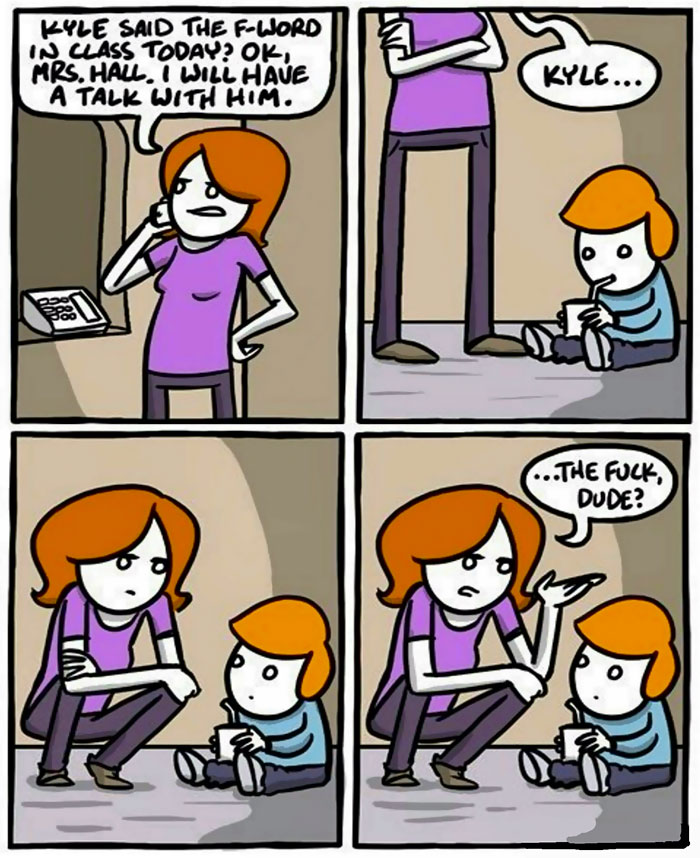 #3 Flippin'em off.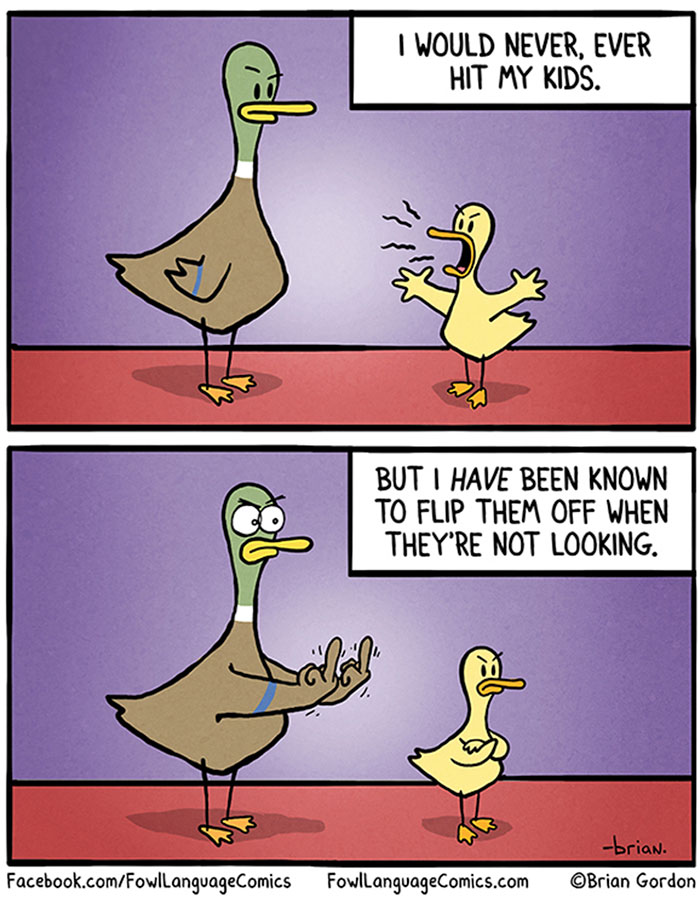 #4 She is a kid inside.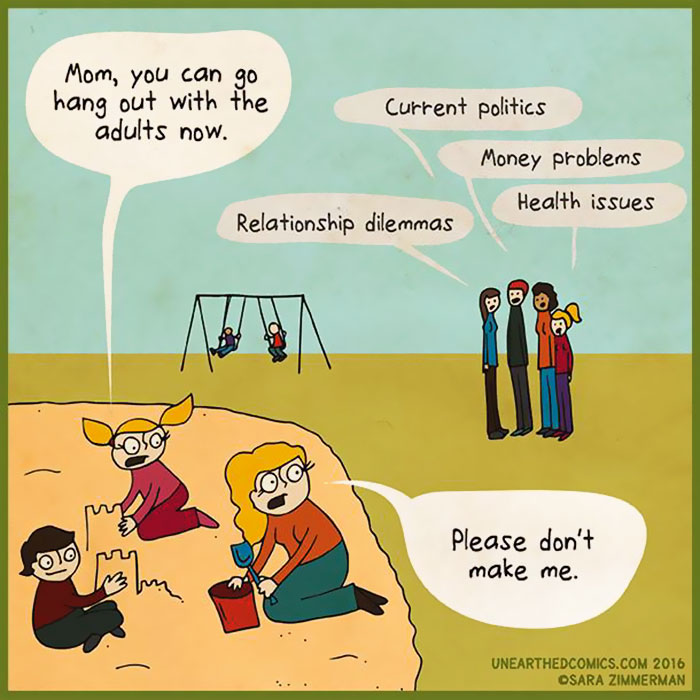 #5 Papa loves his work.