Justin Trudeau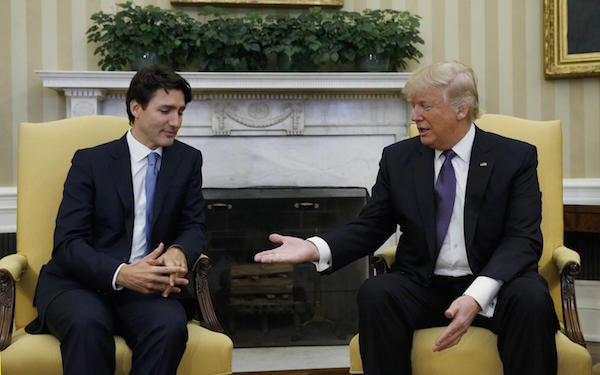 What are you expecting for today's dinner for your brain and eyes? Something serious, some fun or anything perverted or is there anything else you would like to have? Well, it's not your choice what matters when Trump is on the market. He is the one who dominates the Internet nowadays and guess what he is back on the money! This time he is not alone but with another lesser famous personality. The Canadian Prime Minister Justin Trudeau(oh come on, who on earth is more popular the Donald Trump)Well, this time internet has come up with something as old as photoshopped pics but in a very new and unique style. While the trash dove is still irritatingly trending on the web (mainly on Facebook) trump lovers have come up with this unique collection of his meeting with Justin Trudeau. Do you have any idea handshakes have different styles? And they are even named! For the sake of mentioning it let me tell you Donald Trump's character includes his "yank and pull" handshake. This is how he enact his dominance, but there are some who won't let him do that and Canadian PM is one of them. We will see in the pictures below.
#1 I offer my heir to you, Hair*.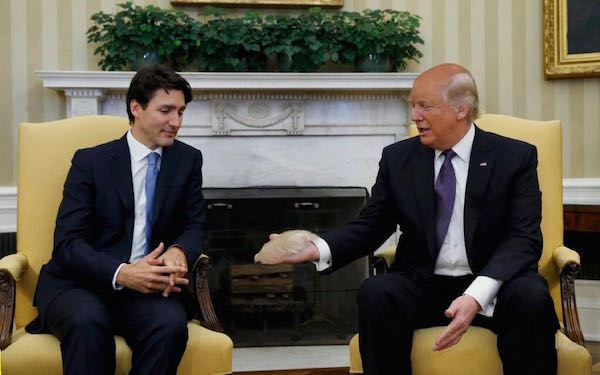 #2 Wanna play a game?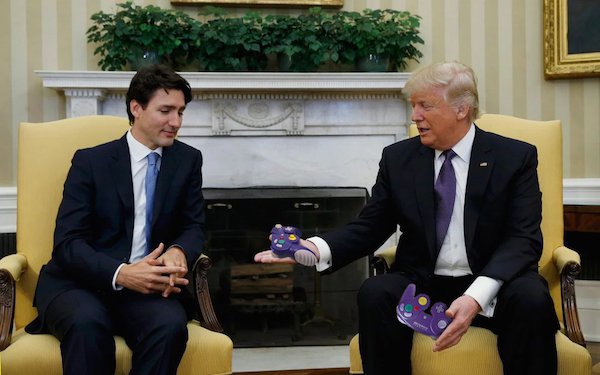 #3 See I have captured a Pikachu.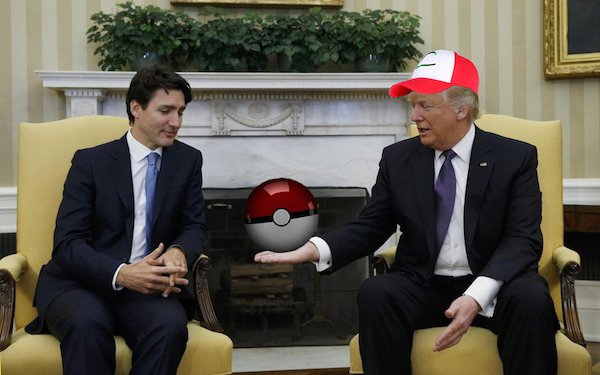 #4 Tim Hortons essentials.
Enter The Cave
Become a part of our community!