#7 Friends Are Friends, Always Asks A Weird Question. "Daaru To Peeta Hai Na?"

#8 Mom: No Man Is Going To Marry You!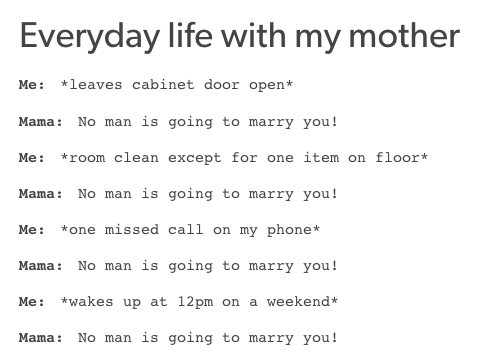 #9  Now Stop Dating And Get Married.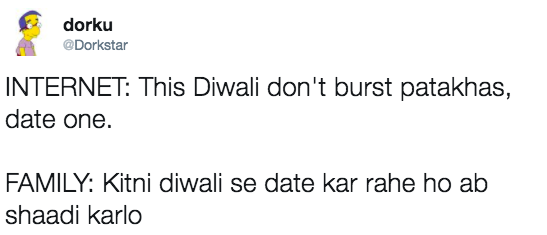 #10 I Become A Government Officer Whenever They Ask.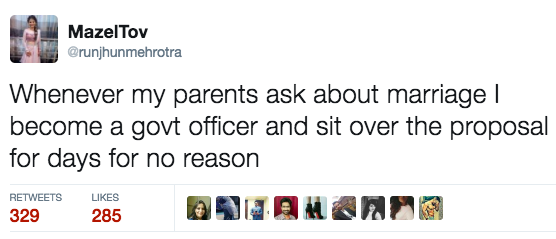 #11 My Aunt Have A Boy In His Mind For Me.
#12 Straight On The Point!