Reactions on North Korea's Missile Launch Failure
[W]orld War 3 it is not a word just for the movies now but it is the most search query on Google in last 5 days than it had ever been. Do you know what is the reason behind it? The bold words of the president of United States of America that is Donald Trump and the ruthless reactions of the North Korean Government and the rulers Kim Jong-un are the source of this trend. North Korean military parade on weekend involving arsenal of thousands of Troops and ballistic missiles was a clear indication that they have something big under the hood and they are planning to create disturbances for the world. But the whole activity turned into a joke when it was found that the missile launch failed completely soon after the lift off.
The serious activity started to become humorous as people have started giving reactions on North Korea's missile launch failure. It is believed that USA Government has been working with that of China secretly to rein North Korea's disastrous plan. There are also suspicions that claims of United States having used cyber and electronic Warfare activities to sabotage North Korea missile launch mission. The war has already begun on the social media as visible from the reactions on North Korea's missile launch failure.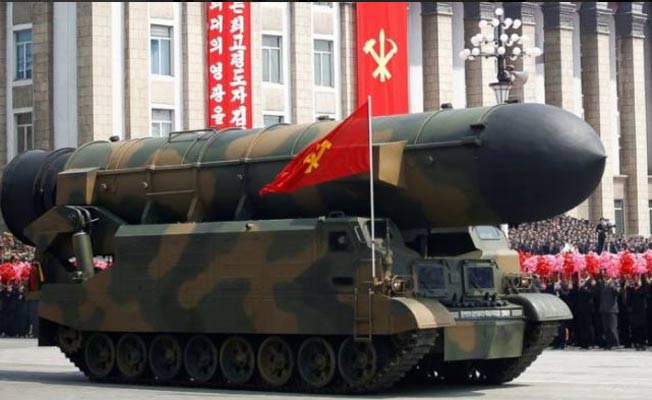 #1 The Things You Claim, The Thing You Actually Have.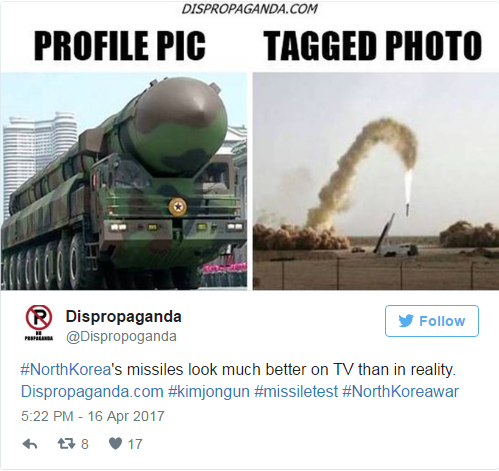 #2 Tinder Profile Vs The Real Life.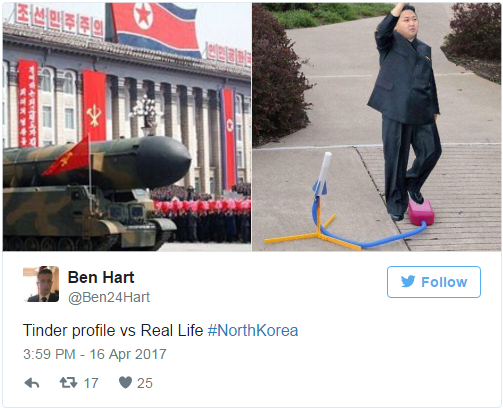 #3 Check The Latest Upgrade In The North Korean Weaponary.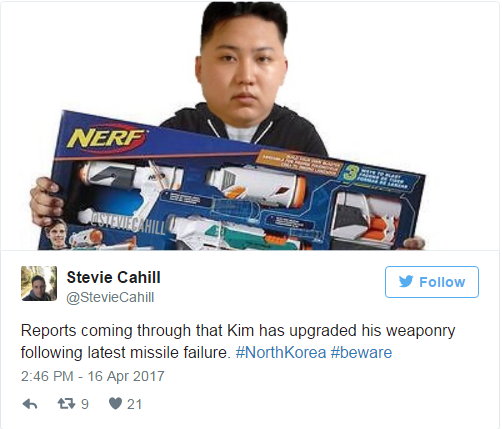 #4 Ouch! This Fottage Is Gonna Hurt.
Exclusive footage of #NorthKorea's #missilelaunch…… pic.twitter.com/nfoXmtxq4M

— The invisible man (@invisibleman_17) April 16, 2017
#5 Missile Mission By North Korea, Children Does Better.
#NorthKorea testing its latest missile… pic.twitter.com/AArLQSN2U6

— Paul Allen (@whippet1975) April 16, 2017
#6 Knock Knock! Is There Any Doctor Available?
#NorthKorea has trouble getting it up. Needs to see a doctor for that.

— Mitch Enwood (@MitchEnwood) April 15, 2017
#7 Can You Confirm The military Uniform.
Great job #NorthKorea pic.twitter.com/UQR1WPfQtQ

— Dean Murphy (@DeanModified) April 15, 2017
#8 The Angry North Korean King On Missile Failure.
#NorthKorea missle test failed today. pic.twitter.com/qOTUQneUKA

— Culper Ring (@sammelbis1998) April 16, 2017
#9 Oops! John Names His Son North Korea.
BREAKING: North Korea's latest missle test fails. pic.twitter.com/zXo0qOH47i

— John MacAskill (@John_G_MacA) April 16, 2017

[text-blocks id="1566″]