Snapchat Snapdeal
Wait what is happening out there! I was suspicious that something fishy is going to happen very soon the media social media is already taken over by the Snapchat controversy where the CEO of the company was alleged of being calling India a poor country but in between the Indian people have cooked something out of the box creating this snapchat snapdeal controversy.
Since yesterday there is an extreme anger in the people of India and they have started boycotting Snapchat by rating and reviewing against the app and the CEO of the company. In between the thing that has attracted me and my colleagues is that the hit on Snapdeal some of the people have failed to realize the difference between Snapchat and Snapdeal and this Snapchat Snapdeal thing is turning amusing.
Snapchat is an app do people upload pictures and videos in the form of stories which are volatile in nature they get disappeared after a particular duration.
Snapdeal is an Indian e-commerce app/platform where we buy products and goods of all kinds.
You people out there show some discretion and think what you are doing because both Snapchat and Snapdeal are two entirely different companies and they do not have any link to each other. Snapdeal has faced a similar fate last year when the ex-ambassador of Snapdeal Aamir Khan called India an intolerant country. This Snapchat Snapdeal controversy should end here only as it would create chaos but nothing else. Reader's Cave is showing you some of the tweets and their reviews that people have posted for the Snapdeal app and they are really worth having a look at.
#1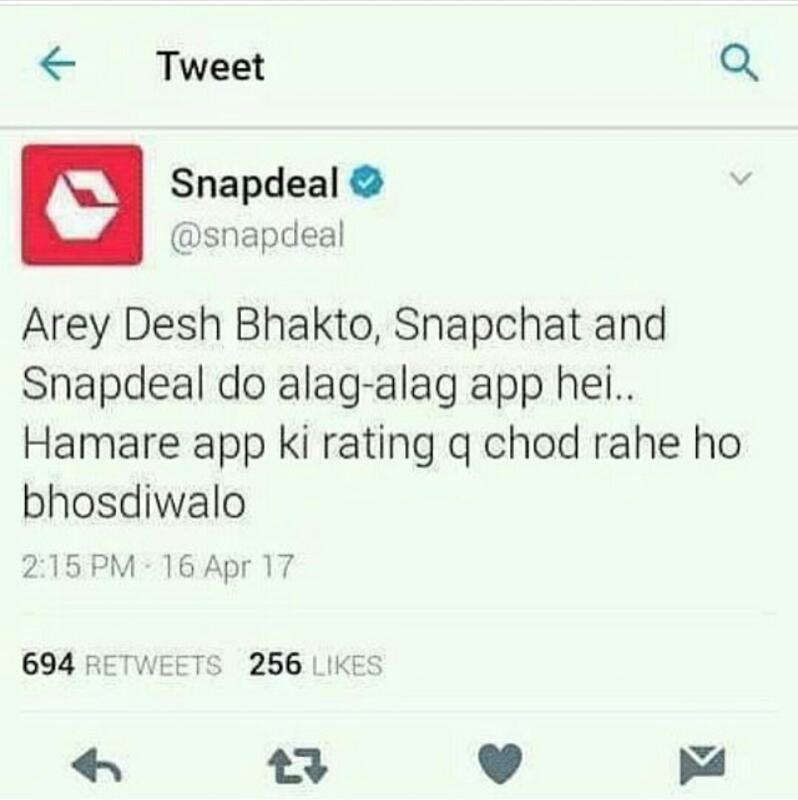 #2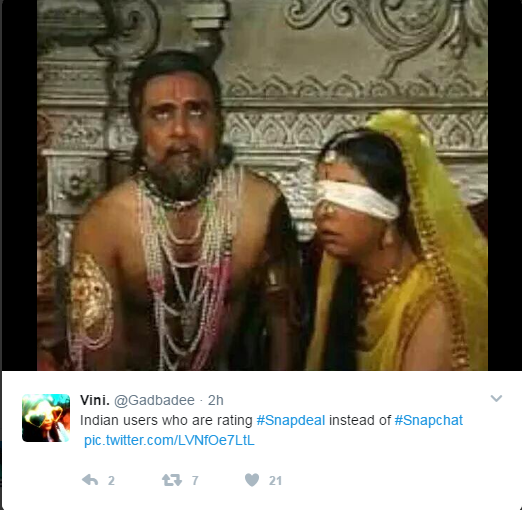 #3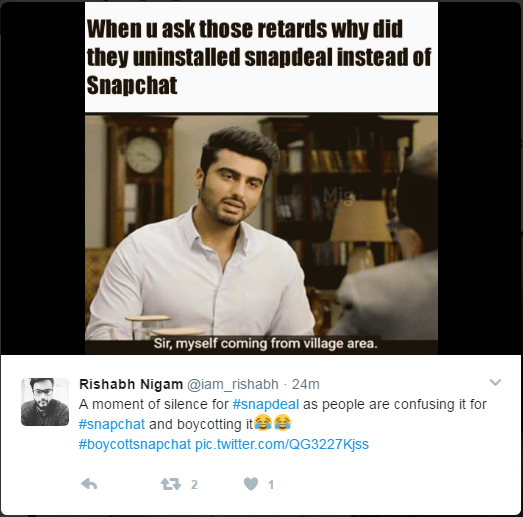 #4
How Snapdeal CEO feels right now
???#Snapdeal #Snapchat #boycottSnapchat#freezybugs pic.twitter.com/b6cq8YZhZS

— Freezy Bugs (@FreezyBugs) April 16, 2017
#5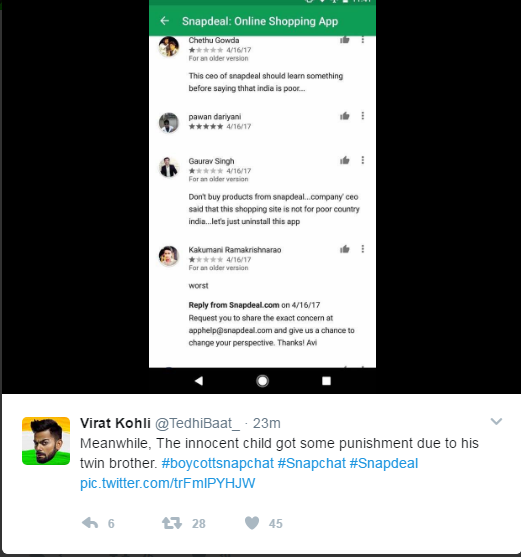 #6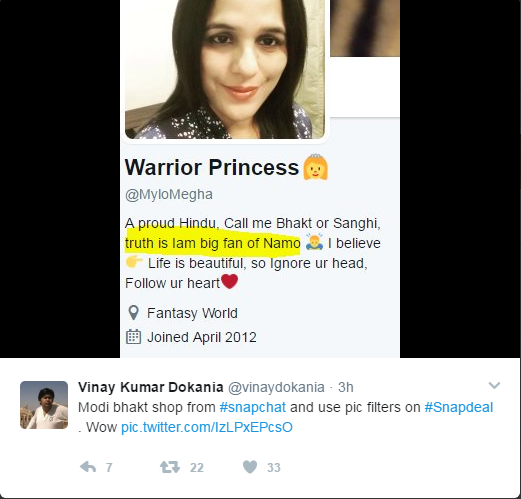 #7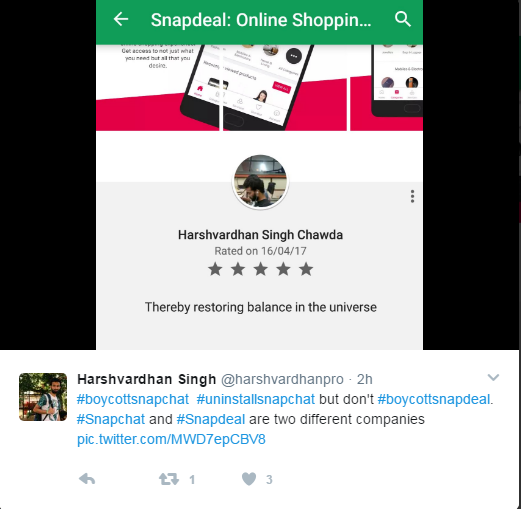 #8