Reactions On Sachin Biopic Trailer
[S]achin Ramesh Tendulkar the name is enough to give Goosebumps to any cricketing fan, a name that has ruled the world of cricket for more than 20 years a person who used to scare the hell out of bowlers when he used to bat. Even the deadliest bowlers McGrath and Shane Warne have claimed that they had nightmares about Sachin's batting. Have you heard anything more glorifying, more proud than this? If you are an Indian then you must be knowing that Sachin's biopic is getting released next month people have already started giving reactions on Sachin biopic trailer.
We at Reader's cave have decided to show you those reactions on Sachin biopic trailer by the fans following the God of cricket and the people of not only the country where Sachin belong to but from everywhere around the globe we know that even if you are not a Sachin fan these reactions will surely the more than priceless to you too. Hold your breath Master Blaster is coming.
#1 Sir Casm Is Right Box Office Money Is Going Out Of Audis.

#2 It Is A Faith That You Have To Believe In.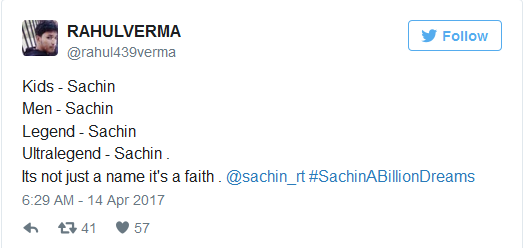 #3 Poori Shooting Poori Batting "SACHIN" Is Explained

#4 God Rests In Temples And You Know Sachin Is The God.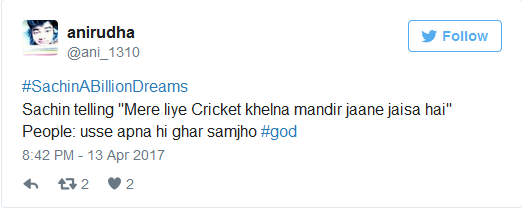 #5 This Is Bad He, Is A Friend In Need And So Is The Interval.

#6 Divided By Cricketers United By The Restaurant's Bill.