Jallikattu Ban
[I]ndia is a land of Festivals, each of the 29 States possesses a unique culture honorable festivals. Tamil Nadu is famous for Temples and a rich heritage of the ancient South Indian culture. Everybody should respect the what our ancestors have taught us but if we do not question what we are doing is right or not it leads to extremism. I am raising this post to support Jallikattu Ban imposed by the honorable Supreme Court of India. If you do not know what is Jallikattu, attempting According to wiki's definition:
"During Jallikattu, a running bull is released into a crowd of people. Participants attempt to grab the bull's hump and ride it for as long as trying to bring the bull to a stop. In some cases, participants must ride long enough to remove flags affixed to the bull's horns"
It's merely a definition the brutal and horrifying reality is quite different. With the availability of social media and open internet, it is a much easier task to dig into the subject. I am posting some of the statements from the Tamilians themselves in support of Jallikattu ban. Check out some thoughts about people.
#1 Deepak Annamalai, 27, Sales Professional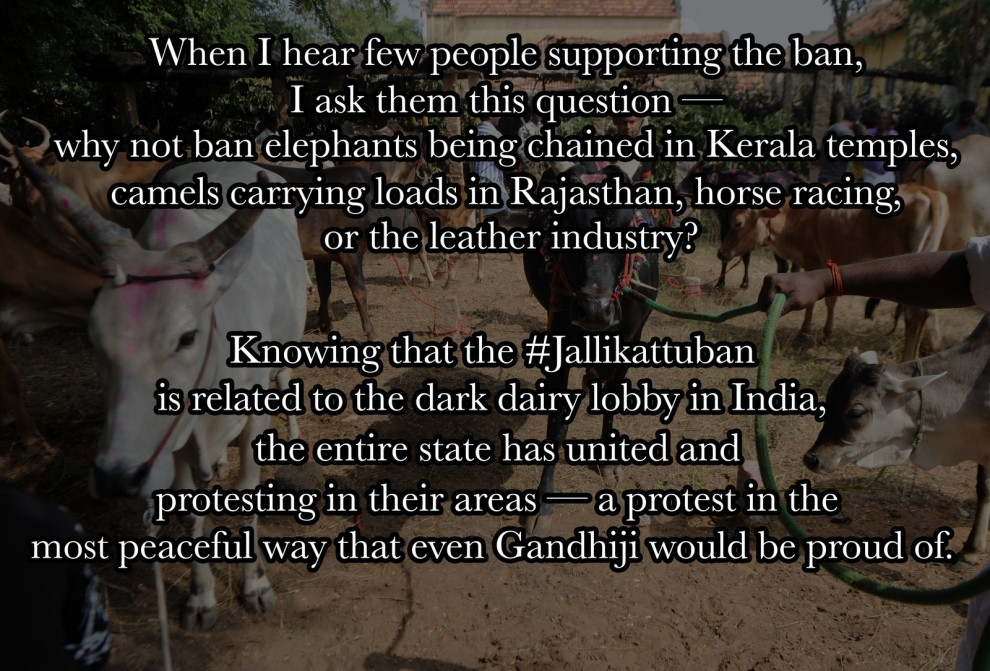 #2 Mirza Mohammed Ali Khan, 25, Journalist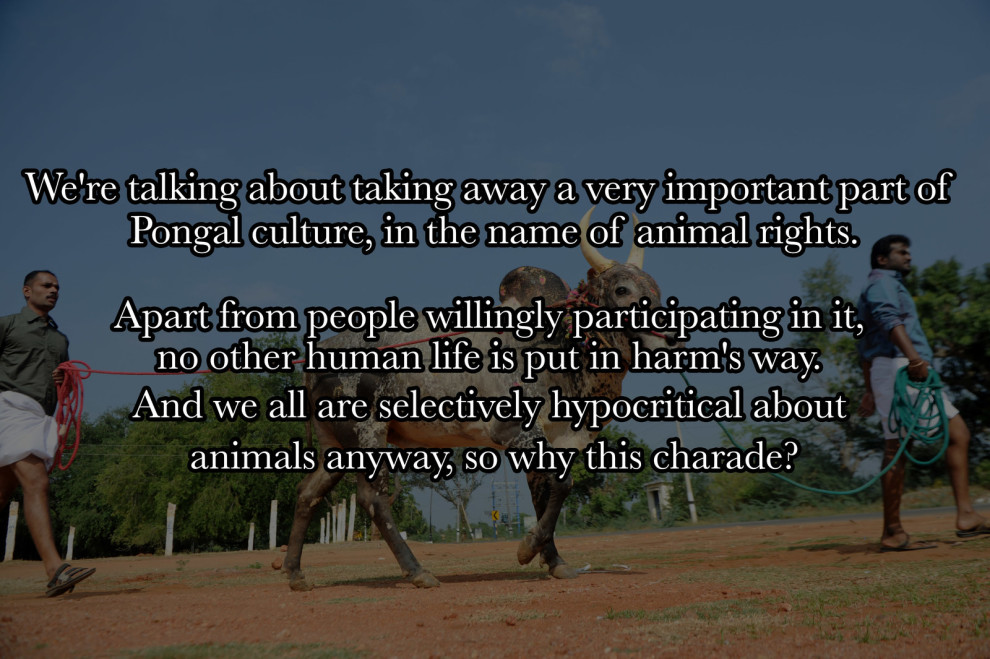 #3 Emily Jennifer, 24, Dentist