Trump Valentine Cards
[M]r. Donald Trump started his career with his father in new York. He spent five years with his father in his business for making lots of business deals. Mr. Trump said my father was my mentor and I get good experience about business and after sometimes Mr. Donald Trump entered the very different, Manhattan real estate industry. But when Mr. Donald Trump turned into the President of the United state of America and the 45th president of U.S.A. Many people united to oppose him and started protests against him. Anti-trump protests occurred in large numbers in United state as well as many countries. Protest have taken by individuals and number of organizations worldwide. Protest against Mr. Donald Trump, with distinct and innovative methods like wayfaring with funny posters. The reason behind Donald Trump is most intense and viral topic on social networking on the internet. Trump Valentine Cards is the newest fad on the web.
Some other anti-trump lines like " I don't want Donald Trump, I m going to fight for him not to be here," by Burton. Some artist makes the funny poster, quotes, cartoon, and videography.Right now anti-trump protester uses an innovative method to protest against them, valentine day is coming, so people are using their creative mind against Trump and make some funny Valentine card with a hilarious quote. Readers cave is showing anti-trump entertaining, comic artist;s creativity on Valentine cards.
#1 Everyone come on my side.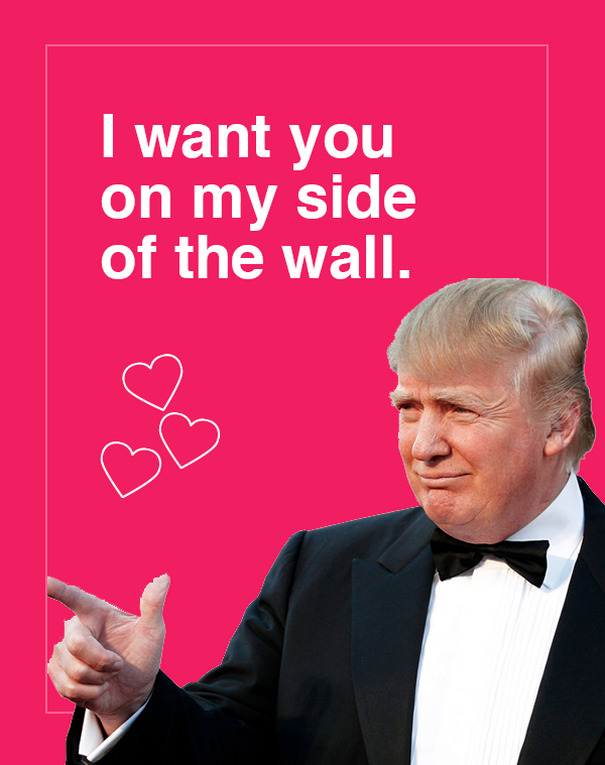 #2 All white mine.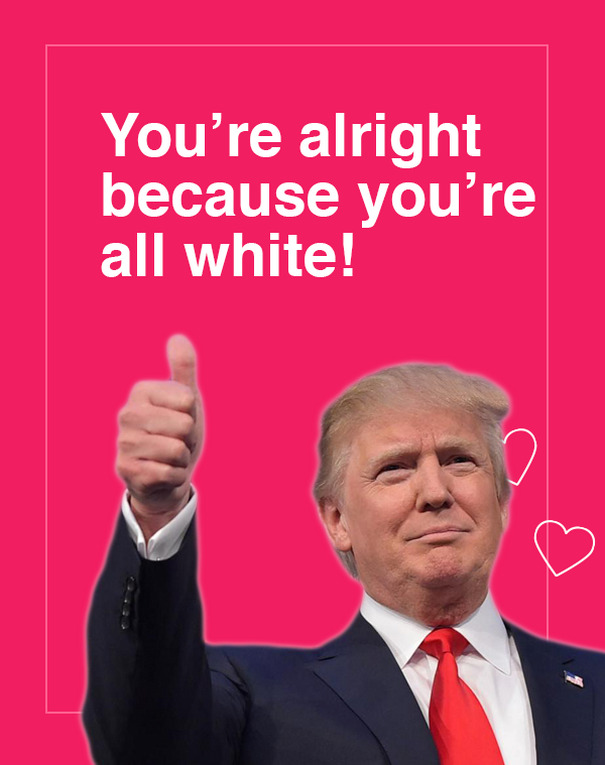 #3 Travel ban, only for you baby.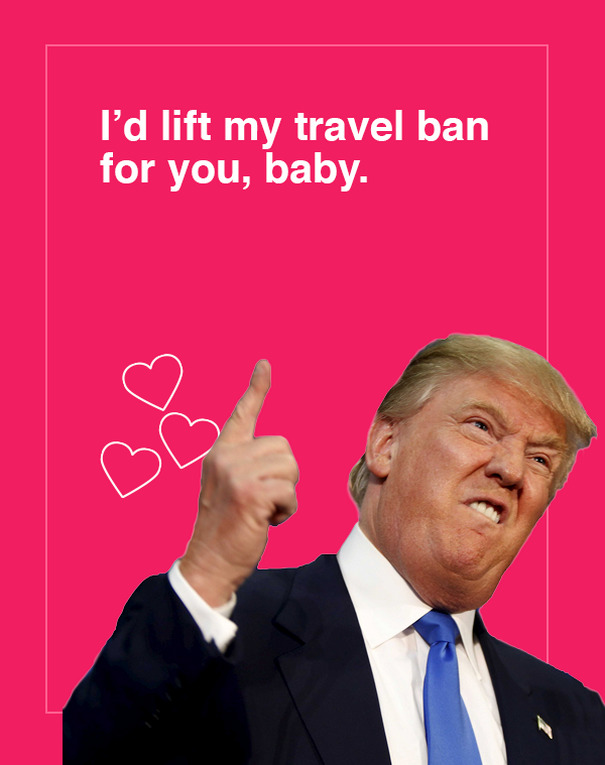 #4 I pretend to be a Christian.