Crazy Indian Signs
[S]ubcontinent by luck and Incredible by its work. India the country that has been known since the emergence of what we call human ages. As we are in the 20th century India has been trying to follow the western culture and languages and this is not working so well for everyone. The people have turned the normal things into crazy Indian signs.
Here are some of the crazy Indian signs for you readers.
#1 The Only Country Where People Fear People More Than The Police.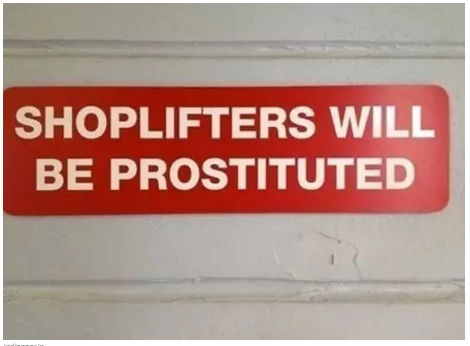 #2 Vag Sandwich, It's Just A Kind Of Food Exclusively Prepared In India.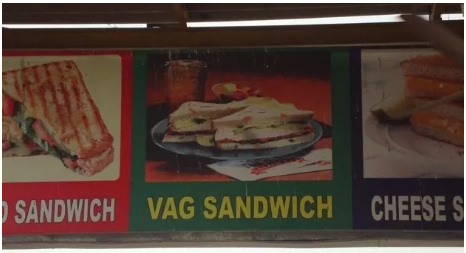 #3 Accident Will Happen If You Are Watching It On Road.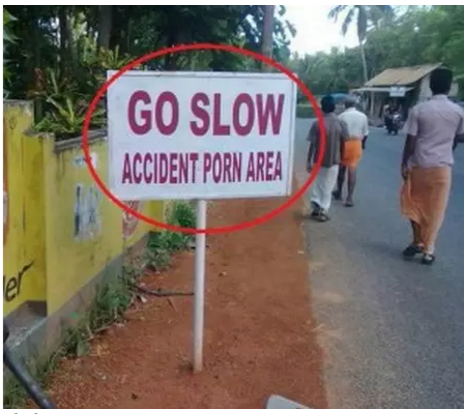 #4 Straight And Simple Message, No More Clarifications Are Required.
#5 Sony Gets An Erection Here Within A Fraction Of Seconds.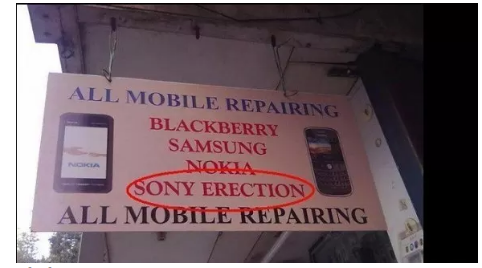 #6 What They Wanted To Warn About Is Their Super English.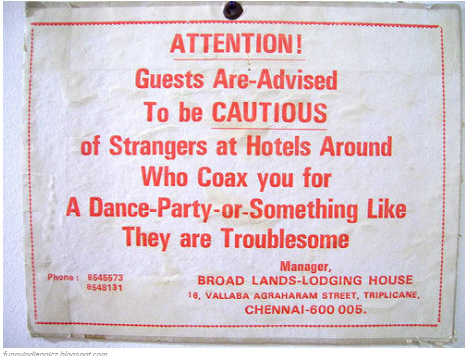 #7 WoW What An Amazing Way To Advertise Your Anus.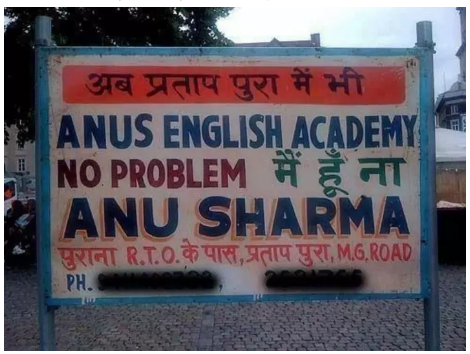 #8 Dead Bodies, Now What More Bad It Could Be. It's Dark