Twitter Reacts on Adhaar for Cattle
[C]ow is our mother. The cow is a domestic animal it gives us milk which is nutritious healthy for our body. In Hinduism call has got a significant and pious value.A cow has also got an Aadhar card. What have I just read?Ouch! There is some fuss in the media about the cows getting this special privilege where they might be offered a Unique Identity like the Indian citizens Aadhar card. What came next is the tweets, see how Twitter reacts on Adhaar for cattle.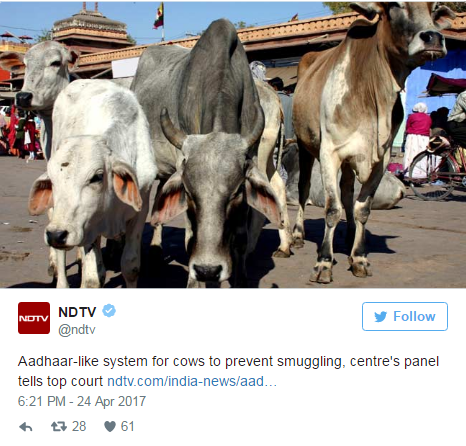 #1 Oh Yeah And Banks Are Also Offering The CCC, Cattle Credit Card!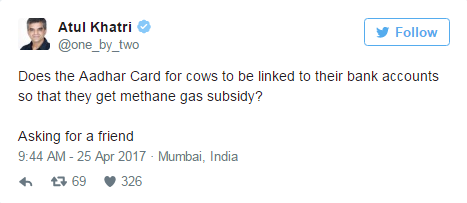 #2 And Then The Shepherds Are Going To Have Some Party Time, Not Searching Their Cattle.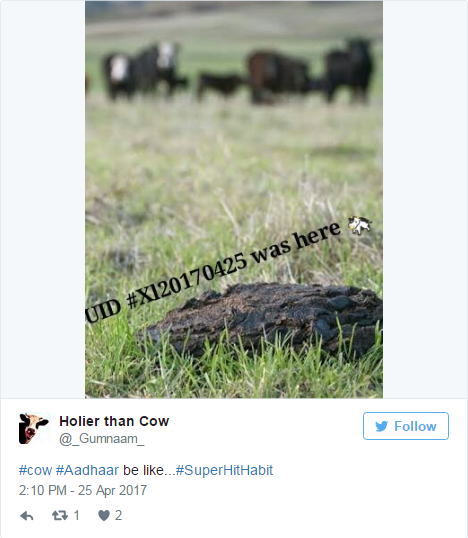 #3 If You Own A Cow You May Cast Your Vote, It's A Great Shot.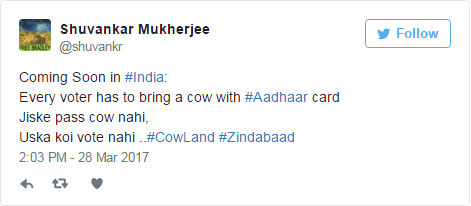 #4 Every Cow Producing 1 Quintal Dung Will Be Insured With 5 Ton Fodder For Lifetime.

#5 The Bhaktstreet Boys, Quit The Games You Are Playing Or Get Played.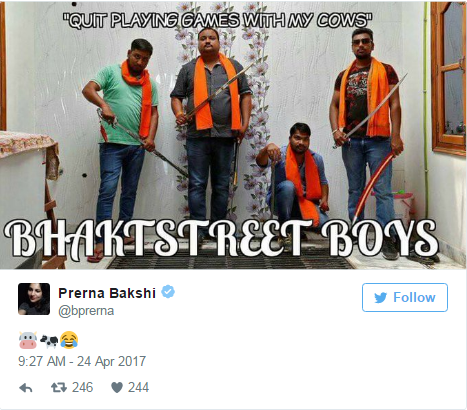 #6 CA's Are Planning How To Extract This Extra Income.

#7 Ants Are Feeling Low After Hearing This News, Preparing For Ant Aarakshan.

#8 Who Let The Cows Shout, Moo! Moo! Moo!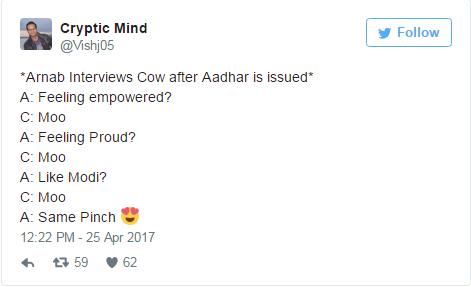 #9 LoL And Then They Started To Discriminate Cows On The Basis Of Country Of Origin :P.