AIB Podcast With SRK
[T]he AIB was a roast comedy show, and that was organized in Mumbai. Ranbir Singh, Arjun Kapoor and Karan Johar as a roast master hosted that show. This show does not telecast on T.V it is just uploaded on youtube and goes viral.  Many celebrities like Alia, Deepika Padukone, Imran Khan, Sonakshi Sinha participates in their bakchodis.  Due to a large number of controversies AIB  team removed their roast telecast from youtube. The AIB podcast with SRK is the new trending thing. The reason behind removing show is that Mumbai police received several complaints against the AIB team members and accused them of using abusive language. This show is induldged incontroversies because of full bakchodis and use of vulgar language against the invited celebrities.
AIB Podcast also rekindles the 'intolerance' debate with king khan. AIB podcast with SRK really is a roasted conversation, and it involves a lot of Savage And Hilarious Moments during the talk. King Khan shares a good experience about his life. The opening minute of AIB podcast with Shah Rukh Khan plays disclaimer about he was not a part of Roast. King Khan said "I wasn't in the country, I wasn't even on the planet". I know about only roasted chicken, which I love. Readers cave shows you some Savage And Hilarious Moments From The AIB Podcast With SRK.
#1 FIFA? I thought it was podcast.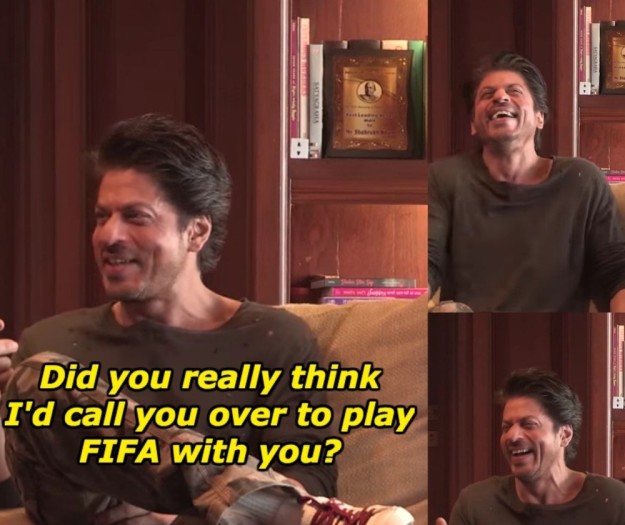 #2 Conversation diverts on chicken.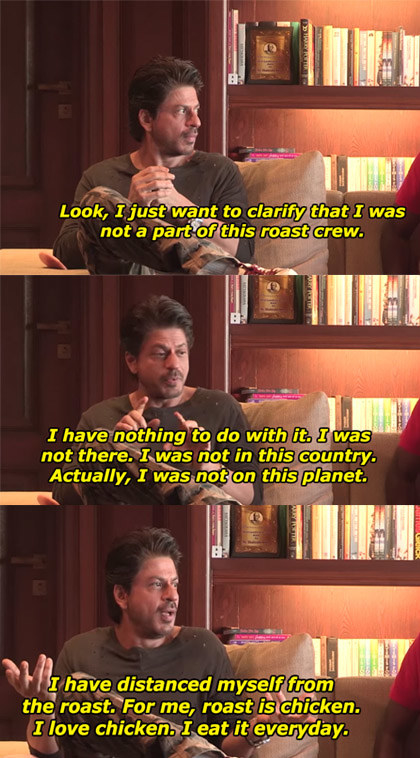 #3 Thinking about the real king.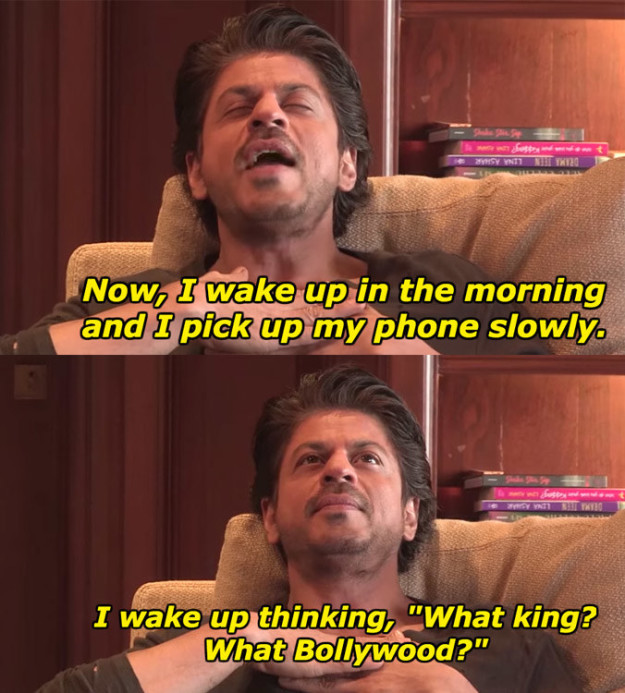 #4 No one can judge through selfie.