Drinkers vs Stoners
[T]oday we are comparing two different kinds of individuals the one is DRINKER and other is STONER. If we talk about Drinkers vs Stoners, both terms are used for that person who is addicted to getting high. Some people have a different experience about alcohol and leaf. The action and reaction for both the products are unique. People put different excuses to drink and smoke. Some of them have got ridiculous reasons like weed helps to increase the concentration and beer are good for health. Marijuana a with the support of many instruments such as a bong, chillum, paper, etc.
There are few funny names of weed(leaf) including joint, ganja, hash. When you consume weed, it feels your body demands more, and this increases the vicious circle of getting freak. But the drinker is opposite they can't remember they did last night. Both types of insobriety are some kind of trying to different flavour like the variety of beer and taste. Readers Cave introduces drinker vs.stoner funny facts when an acholic and a stoner goes high and why they prefer weed or alcohol.
#1 Drinker feels hangover and stoner demand more.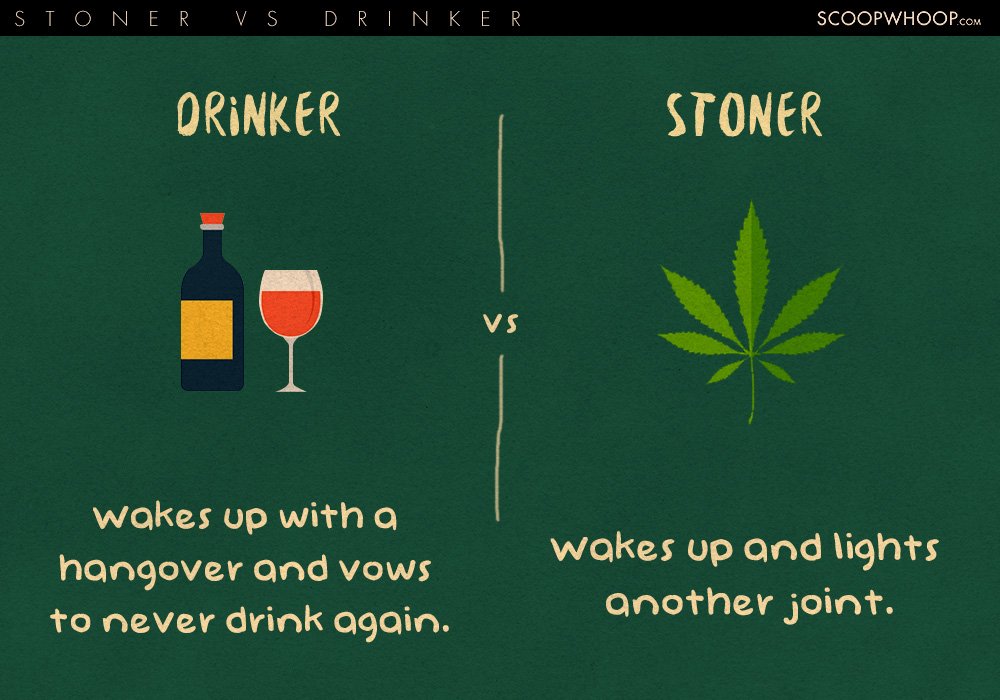 #2 New drink or exotic plant?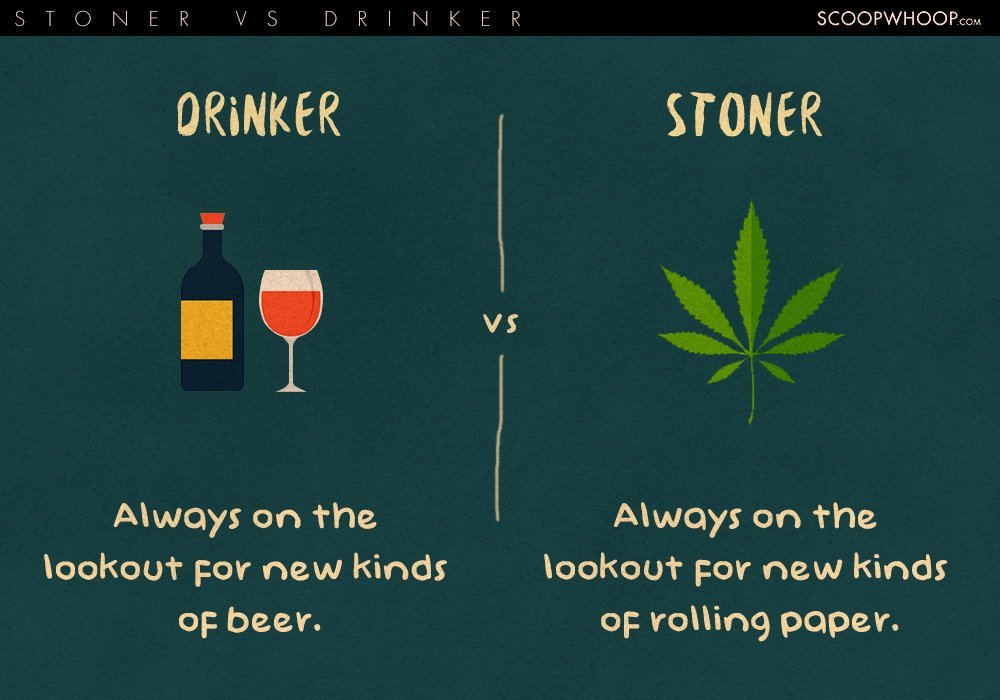 #3 Degree of highness increase on a free day.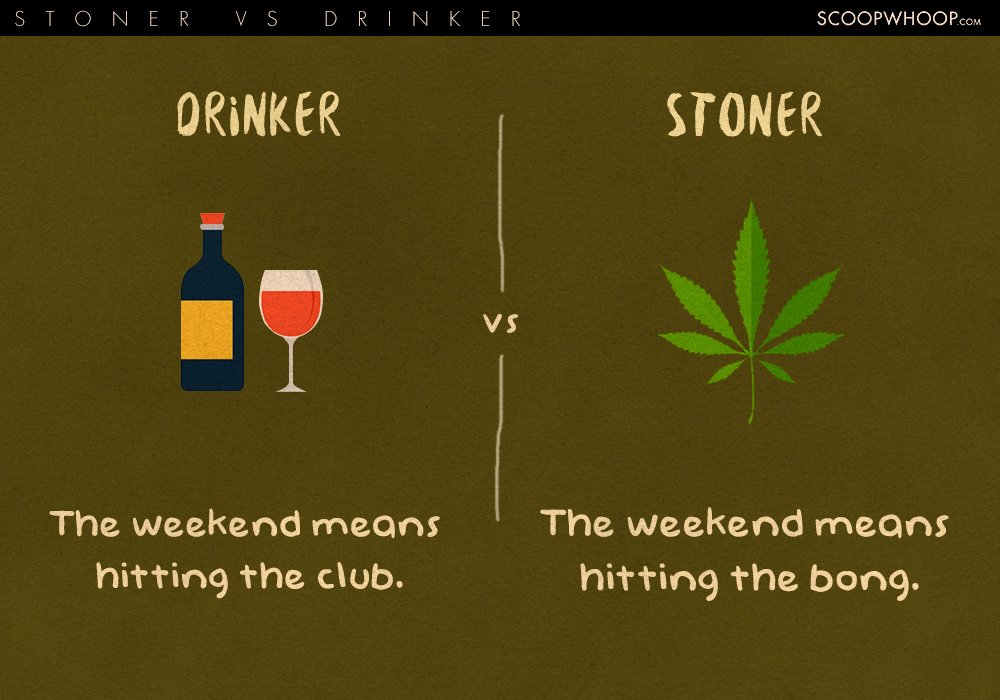 #4 Both products act and react opposite.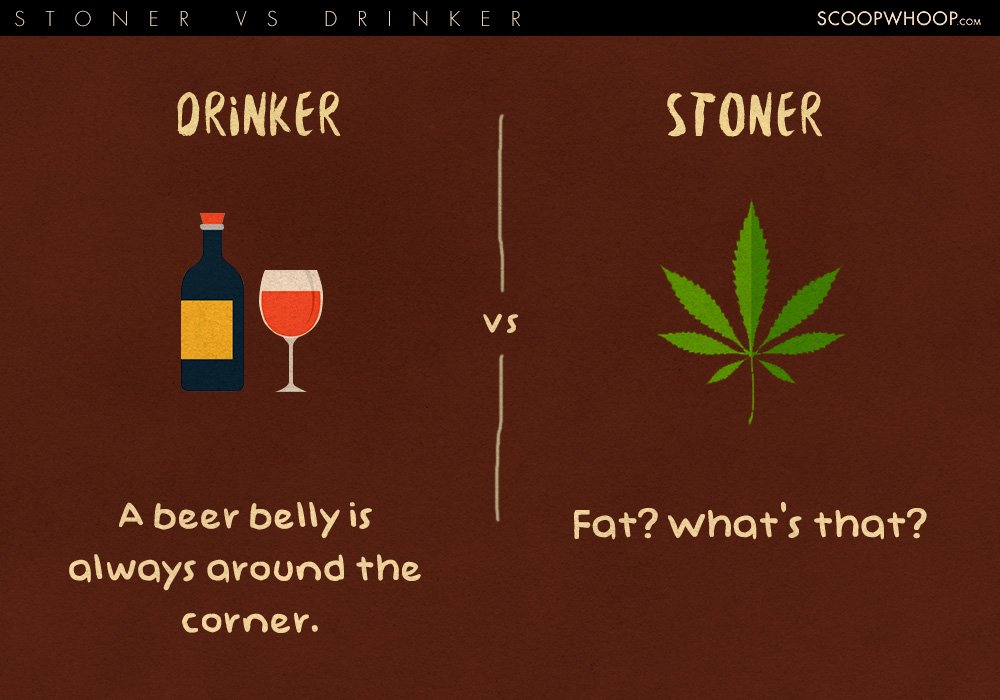 #5 Talking about last night? What I just said?